Government & Politics
The Capitol Has Been Attacked Before: This Time It Was Different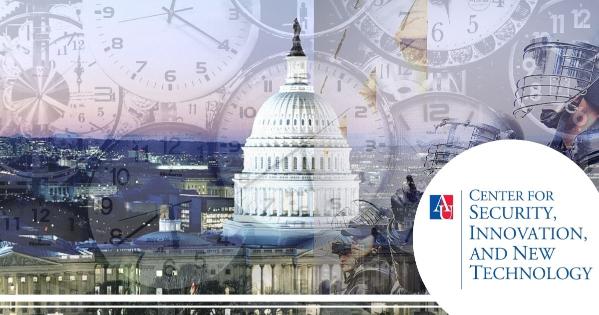 Violence in the U.S. Capitol is more common than is generally known. Since the British torching of the building during the War of 1812, there has been viciousness between Members, assassination attempts, and criminal attacks by individuals. Seldom do attacks on the citadel of democracy rise to the level of terrorism—which the 6 January assault most certainly did. 
Congressmen channel the anger of those they represent. Especially before the US Civil War, the Capitol building was a chaotic place, with pushing, shoving, brawls, and challenges to duels between Southerners and Northerners. Members routinely carried firearms and knives into the chamber. Researching her book Field of Blood, Yale historian Joanne Freeman found 70 examples of violence between 1830 and 1861. In 1835, Andrew Jackson was nearly assassinated emerging from the House chamber. The most famous antebellum incident was in 1856, when Representative Preston Brooks (D-South Carolina) beat Senator Charles Sumner (R-Massachusetts) with a gold-headed walking cane, soaking the Senate floor in blood. Brooks was convicted of assault and fined but not jailed. 
Amidst this periodic mayhem, terrorist attacks for political motives have been rarer and more recent. In March 1954, four Puerto Rican nationalists entered the House visitor's gallery armed with handguns, indiscriminately shot at Members and unfurled a Puerto Rican flag.  They wounded five Congressmen, including Rep. Alvin Bentley (R-Michigan) who took a bullet in the chest. Congress considered erecting bullet-proof glass in the galleries but decided against it. It was the people's house.
There have been numerous bombings of the US Capitol. In 1915, former Harvard professor Erich Muenter planted three sticks of dynamite in a Senate reception room. In March 1971, the Weather Underground set off a bomb in a bathroom on the Senate side. The most destructive was the November 1983 bombing by the May 19th (M19) Communist Organization, the only ever all-female terrorist group. The women issued a warning minutes before the device detonated in the Capitol's north wing. No one was hurt in any of these incidents.  
Individuals have also attacked the Capitol for no known reason. In 1998, Russell Eugene Weston entered the East front entrance armed with a .38 revolver. The metal detector chimed, but Capitol police were unable to react before Weston opened fire. Two were killed, later becoming the first private citizens to lie in honor in the Rotunda. Badly wounded, Weston ended up in Senator Tom DeLay's office where Senator Bill Frist, a heart surgeon, saved his life. That incident led to the construction of an underground visitors' entrance that opened in 2008.
Even with this legacy of violence and terrorism, the 6 January Capitol assault stands out. It was politically motivated (to stop a joint session from tallying Electoral College vote results and certifying the 2020 presidential election), and it was meant to coerce the government through mass destruction, threats of assassination and kidnapping. That qualifies it as a domestic terrorist attack under U.S. law; but four things also make it unique.
First, it was incited by the President of the United States. Never before has a president or any senior Executive official encouraged attacks on Members of Congress and the Capitol building. In his 6 January speech President Trump urged listeners to "walk down to the capitol…. Because you'll never take back our country with weakness. You have to show strength…." Also, "If you don't fight like hell you're not going to have a country anymore."  
Second, the attack was singular in scale and scope. This is the first time there have been tens of thousands of Americans gathered outside the building, supporting the actions of some eight hundred violent extremists who overwhelmed Capitol police, breached the building, and threatened to kill or kidnap Members of Congress. 
A third difference was the degree of preparation and planning involved. Known extremist leaders were able to organize and mobilize thousands of people quickly, in a premeditated storm. It was a well-organized, military-style assault reflecting knowledge of the building, including locations of Members private offices. 
Finally, the number of casualties of the 6 January attack was higher than any prior incident. Five people perished as a direct result of the assault on the Capitol. Officer Brian Sicknick was savagely beaten by the mob, Ashli Babbitt was shot by Capitol police, and three died of medical emergencies during the onslaught. Two others died by suicide afterwards.
Even with the violent history of Capitol Hill, the 6 January attack stands out. It was more serious than its predecessors were. Apart from the War of 1812, all prior incidents were perpetrated by individuals or small handfuls of people. It is a watershed event in American history, evidence of the deadly threat of domestic extremism to US representative democracy today.
---
About the Author: 
Audrey Kurth Cronin is Professor at American University and author of the award-winning Power to the People: How Open Technological Innovation is Arming Tomorrow's Terrorists (Oxford University Press, 2020).
---
*THE VIEWS EXPRESSED HERE ARE STRICTLY THOSE OF THE AUTHOR AND DO NOT NECESSARILY REPRESENT THOSE OF THE CENTER OR ANY OTHER PERSON OR ENTITY AT AMERICAN UNIVERSITY.