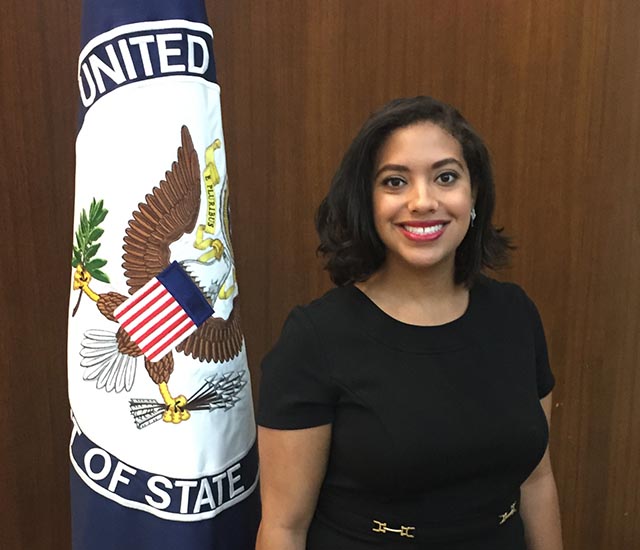 Victoria Hill, SIS/MA '18
I worked on human rights reports in the Caribbean.
As a Charles B. Rangel Fellow who plans on entering the foreign service after graduation, I spent the summer interning at the US Embassy in Bridgetown, Barbados. The embassy covers seven countries in the Eastern Caribbean. While there, I was primarily working on the embassy's human rights report for Dominica and focusing on issues of press freedom, the rights of people with disabilities, and prison conditions.
Frequently Asked Questions
The Comparative and Regional Studies degree prepares policy professionals for a variety of careers. CRS graduates find positions in national, state, and local governments; they enter the private sector as consultants and executives in think tanks, transnational corporations, and international banks; and they join nonprofit organizations and NGOs.
CRS alumni consistently report that the program provided them with the knowledge and expertise to be conversant across regional and thematic disciplines—a quality that makes them well-suited for management positions where they must be able to engage with exceptionally diverse populations and stakeholders.
Looking for more information or help? SIS has a dedicated career development center to assist current students and alumni.