Building peace at home and around the world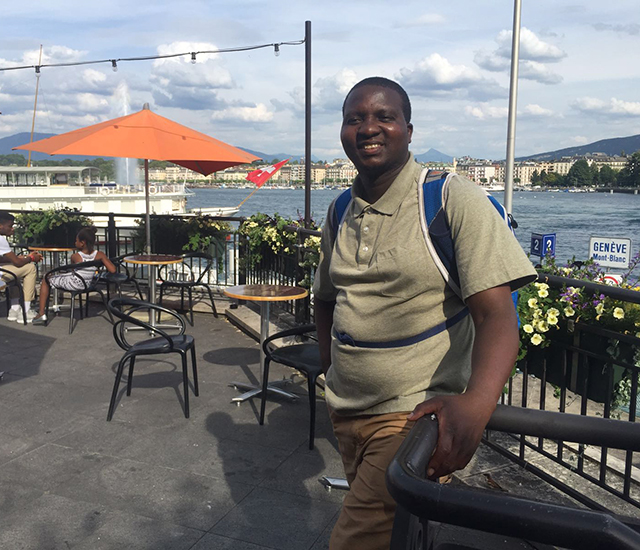 Didace Kamana, SIS/MA '17
I want to be the change I want to see in the world.
Being from Rwanda, I've seen conflict destroy my country, but I know that peace can build an entire world. I want to go back to the region and engage with conflict resolution and global affairs programs in a teaching capacity and as a priest. I took advantage of every opportunity while in the EPHR program—and even traveled to Switzerland and Rome for conferences—that helped me to learn, grow, and meet new challenges. To me, that is what education is truly about.
Frequently Asked Questions
EPHR graduates go on to find and facilitate peaceful and ethical solutions to the world's most daunting international challenges. They tackle issues like gender equality in the Middle East, interfaith understanding, public health, ethical approaches to development, and more. They boast successful careers in both the private and nonprofit sectors, government agencies, consulting firms, and even create their own organizations. While many graduates apply their MA in EPHR to work directly in the international affairs field, others may choose to pursue their doctorate studies or teach following their completion of the program.
Looking for more information or help? SIS has a dedicated career development center to assist current students and alumni.