Studying the ethics of emerging technologies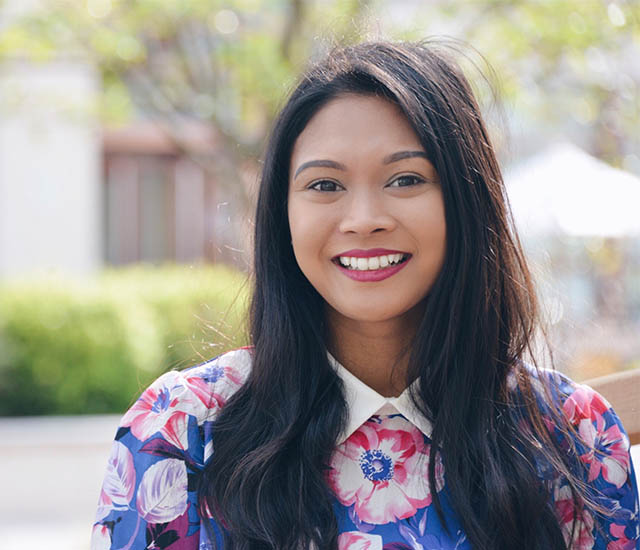 Karen Mascariñas, SIS/MA '18
I'm grateful to my SIS professors who were very supportive of my ideas.
My focus while at SIS was on how cyber, artificial intelligence, and geo-engineering will impact current and future conceptions of human rights. I wanted to study something innovative, relevant, and helpful to marginalized communities navigate an increasingly digital world. The program provided me the skillset for my current position where I conduct research on US-Asia relations and implement technology-based solutions to support the Center's mission in promoting better relations and understanding among the US, Asia, and Pacific.
Frequently Asked Questions
EPHR graduates go on to find and facilitate peaceful and ethical solutions to the world's most daunting international challenges. They tackle issues like gender equality in the Middle East, interfaith understanding, public health, ethical approaches to development, and more. They boast successful careers in both the private and nonprofit sectors, government agencies, consulting firms, and even create their own organizations. While many graduates apply their MA in EPHR to work directly in the international affairs field, others may choose to pursue their doctorate studies or teach following their completion of the program.
Looking for more information or help? SIS has a dedicated career development center to assist current students and alumni.
Still have questions? Send us an email with program-specific questions at ephr@american.edu