International
SIS remembers David Hirschmann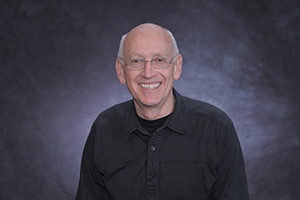 Professor David Hirschmann, a celebrated member of the School of International Service (SIS) community, passed away on July 7, 2017. Professor Hirschmann joined SIS from his home country of South Africa in 1986 and made lasting contributions to the school for more than 30 years. The outpouring of tributes and remembrances was immediate and heartfelt.
"David dedicated his academic and professional life to the International Development program and to the school. What a tremendous loss—he was classy, he was a scholar, he was a practitioner, he was an educator. He was the model scholar-teacher-mentor-colleague-friend that we all should aspire to be. What I will most miss about him is his heart and his wit," said SIS Interim Dean Christine BN Chin.
For 11 years, Professor Hirschmann served as the Director of the International Development program (IDP). In addition, he was faculty patron to the IDP Alumni Board for 25 years. In 2016, the IDP program presented the first David Hirschmann Award in his honor, given to a second-year student from a developing country to reward and encourage excellence in academic performance and community service.
"David and I came to SIS in the same year, and I was awed by his commitment to social justice and the struggles in which he had been involved in his home country of South Africa and later in Malawi and Lesotho. I have continued to be awed by David for the past 31 years. I know that we all will hold his spirit in our hearts and in our minds," said Dean Emeritus Louis Goodman.
"It's with sadness that we say goodbye to our teacher, mentor, and dear friend. David's consistent investment in the students and alumni of the International Development program was without peer. It was such a pleasure to be his student nearly 20 years ago and an honor to collaborate with him as part of the alumni board," said Robert O'Donovan, SIS/MA '02, who has served as president of IDP's alumni board for 11 years.
"He is the professor in our lives that I hold up as a shining example of inspiration and mentorship and the reason that my large cohort of classmates is still a tightknit community today. We learned from him so many important lessons and became better professionals and people in the process," said former student Emily Morris SIS/MA '06.
In his field and classroom, Professor Hirschmann led the way in blending academic theory and practical experience. He created long and lasting relationships with many whom he worked with and taught.
In May 2017, SIS presented Professor Hirschmann with the first annual SIS Distinguished Service Award, given in recognition of extraordinary service to SIS students and alumni of special depth over a sustained period.
A memorial service to honor Professor Hirschmann will be held at 2:00 p.m., Saturday, September 16, in the Kay Spiritual Life Center, followed by a reception in the SIS Atrium. All are invited to attend. In lieu of flowers, the family has requested that donations be made to the David Hirschmann International Development Scholarship Fund. This fund provides need-based financial support for SIS graduate students from the developing world to study international development or development management.