SIS Partners with Pat Tillman Foundation to Help Military Students Pursue Careers of Service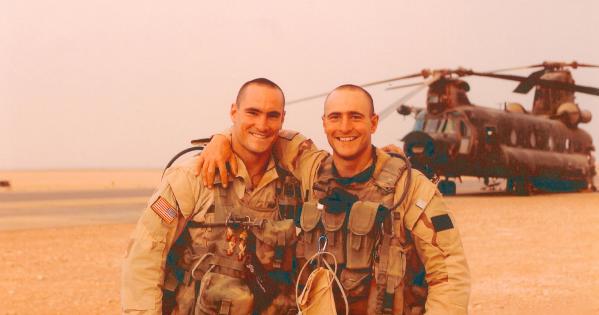 Since its founding in 1957, SIS has prepared its students for careers dedicated to service-minded leadership. This is the same principle that guided Pat Tillman, a professional football player who put his athletic career on hold to enlist in the Army after the September 11 attacks. As people familiar with Tillman's story know, he ultimately gave his life in service of the United States. Just as SIS answered President Dwight D. Eisenhower's call to prepare students of international affairs to "wage peace," SIS students can look to how Tillman answered the call to defend American freedoms abroad for inspiration of what service beyond self looks like.
To carry forward his legacy, Tillman's family and friends started the Pat Tillman Foundation in 2004 to give military service members, veterans, and spouses the tools necessary to reach their fullest potential as leaders. Every year since 2009, the Pat Tillman Foundation has selected up to 60 individuals for the Tillman Scholars—its flagship program that provides exceptional military community members with academic scholarships and lifelong leadership development opportunities. Because of the ways in which the values of the Pat Tillman Foundation and Tillman Scholars program align with SIS's, the school is piloting a unique partnership with the organization for the fall 2023 application cycle.
"We are the Pat Tillman Foundation's first university partner to offer a renewable, $5000 funding match for any SIS students who are selected as 2023 Tillman Scholars," explains SIS associate director of graduate enrollment Rebecca Coughlin. "My hope is that SIS can encourage individuals with amazing stories of bravery, resilience, and leadership to apply to the Tillman Scholars program and gain confidence in their future service potential."
The benefits of the Tillman Scholars program don't just derive from the financial awards, however. The individuals chosen for the program join a growing network of more than 800 past and present leaders who benefit from each other's experiences and from the continued association with the Pat Tillman Foundation, according to Brett SanPietro, director of programs at the Pat Tillman Foundation: "Being a Tillman Scholar is for life. Unlike so many other academic opportunities out there, being a Tillman Scholar is very much about the time you're in school and the time after. How can we help you get to that next stage and how can we help you serve and have an impact?"
This network is something that drew Army veteran Melissa Mangold, SIS/MIS '19 and 2018 Tillman Scholar, to the program: "I wanted to be a part of a veteran society that says, 'we want to continue to serve our communities, and we want to do that through bettering ourselves and obtaining the necessary education to then help others, wherever that may be.' The Pat Tillman Foundation embraces and embodies something that I wanted to be a part of. Something that I thought I could add into my own mission in life."
The application deadline for the 2023 Tillman Scholars program is February 28. For more information on applying, register to attend SIS's virtual information session from 12:00-1:00 p.m. ET on Friday, January 27. You can also visit the Pat Tillman Foundation website or e-mail sisgrad@american.edu.