Advocating for People Displaced by Climate Change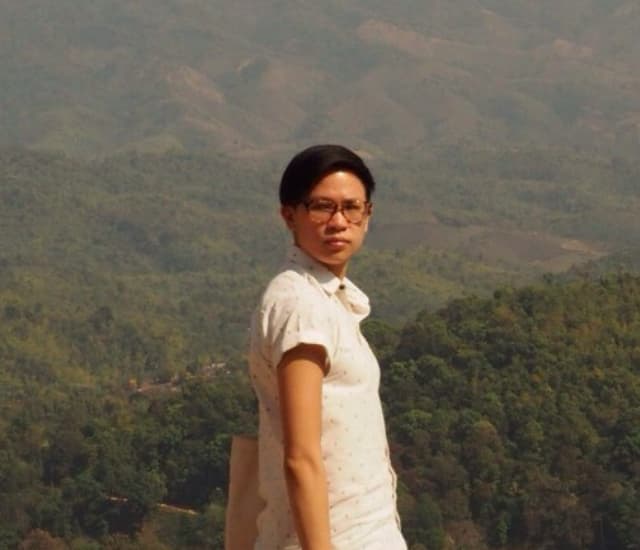 Kayly Ober, SIS/BA '08
It was very important to dedicate my career to something that was impactful.
Because of the location of SIS in Washington, DC, I was afforded the opportunity to have internships at different organizations that helped shape my career. My advice is to make use of SIS's connections and location to be able to work for organizations that mean something to you and that inspire you. Learn more about Ober's career and work at Refugees International.
Interested in getting involved while studying at SIS? Consider joining the Diplomatic Core, a student group devoted to fostering community within SIS and representing the school beyond its walls.
Frequently Asked Questions
When you should apply to the program depends on whether you are transferring from another college or university, whether you are a domestic or international student, and in what semester you want to start taking classes.
Application deadlines for undergraduates
Fall Semester
May 1

All transfer students

November 15

Freshman early decision

January 15

Freshman early decision 2
Freshman regular decision
Spring Semester
October 1

Freshman regular decision
International transfer students

November 1

US transfer students
Summer Semester
April 1

US transfer students
The BA in International Studies provides students with a curriculum that is firmly rooted in the liberal arts and sciences, inherently interdisciplinary, and aimed at helping students to think critically and clearly about the most pressing global challenges. Our graduates find positions in national, state, and local governments; they enter the private sector; and they join nonprofit organizations and NGOs. Some have started their own international development nonprofits; some work with countries undergoing post-conflict transition; and some work in government agencies doing everything from policy analysis to resources requirements and finance. They have two things in common: they are all extraordinary, and they all started their careers with a BA in International Studies from SIS.
Looking for more information or help? SIS has a dedicated career development center to assist current students and alumni.