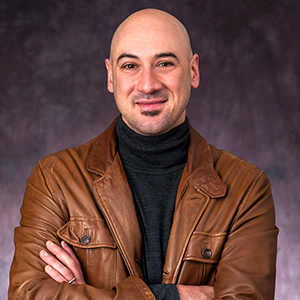 Aram Sinnreich

Professor School of Communication
Additional Positions at AU

Degrees

Ph.D. University of Southern California Annenberg School for Communication, 2007; M.S. Columbia University Graduate School of Journalism, 2000

Bio

Dr. Aram Sinnreich is a Professor and chair of the Communication Studies division at American University's School of Communication. Sinnreich's work focuses on the intersection of culture, law and technology, with an emphasis on subjects such as surveillance, critical data studies, intellectual property, remix culture, and music. He is the author of three books: Mashed Up (2010), The Piracy Crusade (2013), and The Essential Guide to Intellectual Property (2019). He has also written for publications including The New York Times, Billboard, Wired, The Daily Beast, and The Conversation. Prior to coming to AU, Sinnreich served as Associate Professor at Rutgers University's School of Communication and Information, Director at media innovation lab OMD Ignition Factory, Managing Partner of media/tech consultancy Radar Research, Visiting Professor at NYU Steinhardt, and Senior Analyst at Jupiter Research. He is also a bassist and composer, and has played with groups and artists including progressive soul collective Brave New Girl, dub-and-bass band Dubistry, punk chanteuse Vivien Goldman, and Ari-Up, lead singer of the Slits. Sinnreich was a finalist in the 2014 John Lennon Songwriting Contest, and a semi-finalist for the 2020 Bernard/Ebb songwriting award.
Fall 2020
COMM-750 Advanced Media Theory

COMM-898 Doctoral Continuing Enrollment

COMM-899 Doctoral Dissertation
Spring 2021
COMM-467 Comm, Copyright & Culture

COMM-899 Doctoral Dissertation
Area of Expertise
Intersection of culture/law/technology, emerging media, music, social media, net neutrality