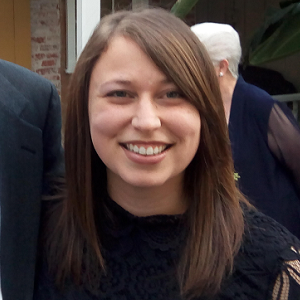 Amanda Dowd

Adjunct Instructor School of Education
Degrees

B.A. Humanities

M.L.A. Humanities and Film Studies

Favorite Spot on Campus

The Dav

Bio

Amanda Dowd (she/her/hers) is a two-time graduate of The University of South Florida having earned a B.A. in Humanities and an M.L.A. in Humanities and Film Studies. Currently she serves as an Instructor and Advisor. Dowd previously held the position of Associate Professor of Humanities at Germanna Community College in Fredericksburg VA, where she taught 20th Century Western Culture, Greek Mythology, Women in the Humanities and Survey of Western Culture I & II. In addition to her role as an instructor, she served as an Academic Advisor at Germanna Community College. Prior to leaving her home state of Florida, she held the position of Adjunct Professor of Humanities at the University of South Florida, where she taught The Arts, English Composition and 20th Century Western Culture. While at the University of South Florida, Dowd participated in the INTO pathways program where she taught international students. Dowd's teaching experience began in her role as the Education Specialist at the Tampa Museum of Art where she created and instructed education programs that provided the community an opportunity to engage with featured artworks through studio experiences, teacher education programs, and lecture series. Throughout her career in higher education Dowd has focused on improving the student experience in both in-person and online platforms through professional development and APPQMR certification.

Her research interests include Soviet-era film and censorship, as well as the relationship between trauma and artistic expression. Her graduate thesis "Communication, Consumption and Manipulation: The Body as Language in the Film's of Jan Svankmajer" examines the cinematic representation of the body as a metaphorical language, the meaning gathered from, or made apparent through the commentary of the body's language and the significance of the sociopolitical implications during heightened Soviet-era censorship. In her spare time, Amanda enjoys hiking in Shenandoah National Park and running in DC's Rock Creek Park. As an art enthusiast, she often frequents local galleries, museums and music venues.
Spring 2021
CORE-200 AU Experience II

CORE-200 AU Experience II

CORE-200 AU Experience II
Fall 2021
CORE-100 AU Experience I

CORE-100 AU Experience I

CORE-100 AU Experience I

CORE-100 AU Experience I