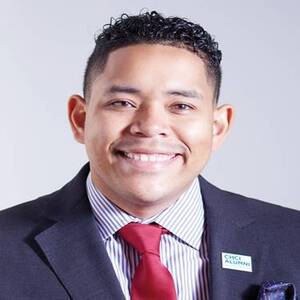 Amilcar Guzman

Adjunct Professorial Lect SOE School of Education
Bio

Amilcar Guzmán, Ph.D. serves as an Adjunct Professioral Lecturer at American University's School of Education.

He also serves as the Evaluation and Outcomes Director at the League of Women Voters, one of the nation's oldest civic organizations. In this role he leads a department focused on measuring the programmatic and policy outcomes for the organization. He also serves as the President of AG Consulting, LLC., a Washington, D.C- based consulting firm providing evaluation and research support to organizations across the country.

Amilcar received his Ph.D. in Educational Leadership and Policy (Higher Education) from the University of Maryland, College Park. As part of his dissertation, Amilcar launched the National Latinx Alumni Engagement Survey- a first-of-its kind survey instrument designed to examine how Latinx college graduates engage civically. Amilcar also holds an M.A. in Educational Leadership and Policy from the University of Maryland and a B.A. in Psychology and Sociology from Lycoming College. His research and writing on K-12 and postsecondary education has appeared in Inside Higher Ed, Harvard Journal of Hispanic Policy, Huffington Post, About Campus and Latino Rebels.