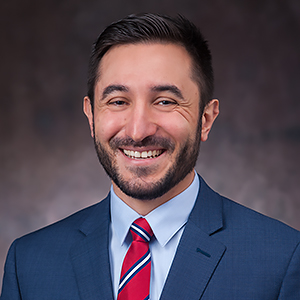 Christopher Chaves E Silva

AA SOE School of Education
Additional Positions at AU

Adjunct Professional Lecturer, Health Studies, College of Arts & Sciences

Degrees

Ed.D in Higher Education Administration (University of Denver)

M.L.A. in Sustainability & Environmental Management (Harvard University)

M.S.Ed. in Counseling/Student Affairs (University of Nebraska)

B.A. in International Studies (Utah State University)

Languages Spoken

English, Portuguese, Spanish, Arabic (Gulf - spoken)

Favorite Spot on Campus

The Bridge Cafe'

Bio

Christopher joined AU in August of 2017. Chris has worked in various areas of higher education, including sustainability, guest services, fraternity/sorority life, student activities, service-learning programs and distance education.

Chris is a native of Brazil and also calls home the USA and Qatar.