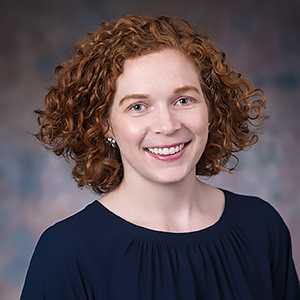 Anne Karabell

Instructor School of Education
Degrees

Wake Forest University, BA

Georgetown University, MA

Bio

Annie Karabell joined the Institute for Innovation in Education at the School of Education in 2019. Her research interests include early childhood literacy, reading disabilities, and inclusive instructional practices. She currently serves as the program director for the Early Intervention Leadership (ELI) cohort of the EdD program; the lead instructor for the Collaborative for Reading Science and Inclusive Classrooms, a project funded by OSSE's Special Education Enhancement Fund; and the lead instructor for the Leadership Institute in Secondary Special Education (LISSE). Annie is a board member of the DC chapter of the International Dyslexia Association and also enjoys mentoring teachers at the DC Reading Clinic. Prior to coming to AU, Annie served as an AmeriCorps volunteer, taught high school English in both public and private schools, led teacher professional development, and worked with students with learning disabilities as a literacy specialist in private practice.
Spring 2021
EDU-696 Selected Topics:Non-Recurring: Reading Sci School/Syst Ldrs