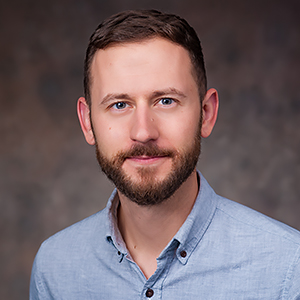 Stephen Kostyo

Adjunct Instructor SOE School of Education
Degrees

Kostyo received a B.S. in Quantitative Economics and a B.A. in Political Science with honors at Miami University.

Bio

Stephen Kostyo is a Policy Advisor at the Learning Policy Institute (LPI). He is a member of LPI's Deeper Learning and Policy teams. He previously worked for Congressman Tim Ryan from Ohio, first as a fellow and then as a Legislative Assistant. There, he worked on a range of children's and education issues, including the school lunch program, adverse childhood experiences, teacher retention, and social emotional learning. Prior to that, he was a Presidential Precinct Fellow providing logistical support for a U.S. Government initiative to empower young African leaders.

Earlier in his career, Kostyo taught middle and high school science in Alabama as a member of Teach For America, where he coached baseball and sponsored the science fair program. In 2015, while teaching mathematics at Charlottesville High School (CHS), he was voted Teacher of the Year. At CHS, Kostyo was selected to serve as a member of the Freshmen Transition Committee to increase academic outcomes for 9th grade students and to represent the math department as part of the AVID program to assist first generation college students.