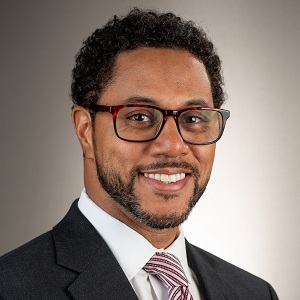 Eugene Pinkard

Adjunct Instructor School of Education
Degrees

Masters of School Administration, Trinity College;
BA, Government and Theology, Georgetown University

Favorite Spot on Campus

A Yoga Ball

Bio

Gene Pinkard has spent his career taking on leadership roles as a teacher, principal, district official, and nonprofit executive with a focus on creating new, rigorous, opportunities for students in urban areas, primarily in Washington DC.  In his current role at The Aspen Institute, he facilitates a national network of district superintendents and leaders in pursuit of a richer vision for student success. Previously, his work spanned the Pre-Kindergarten through 12th grade continuum in private, charter, and traditional public schools; he supported alternative, dual language, elementary, middle and secondary programs. Always emphasizing instructional systems, innovative practices, and a focus on equity for students and staff alike. Gene began his career in rural South Africa as a volunteer teacher. His school communities have earned accreditation and top national percentiles in academic growth. Gene presents on a range of issues on national stages, and has served on a variety of community boards in the DC area.