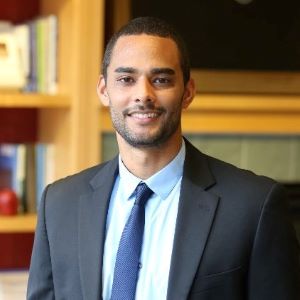 Stefan Lallinger

Scholar-in-Residence SOE School of Education
Degrees

EdLD, Doctor of Education Leadership, Harvard University

MA, History, University of New Orleans <br />
BA, Political Science/Development Studies, Brown University

Bio

Dr. Lallinger is an Education Fellow at the Century Foundation, a non-partisan progressive think tank, and the Director of the Bridges Collaborative, a national initiative that serves as a hub for practitioners in the education and housing sectors to collaborate and advance diversity and integration in schools and neighborhoods. He is also a scholar-in-residence and adjunct lecturer at SOE, with a specific focus on education policy and systems thinking. His research interests include racial and socioeconomic integration, district-charter partnerships, school governance, and federal education policy. He previously worked as a Special Assistant to the Chancellor of the New York City Department of Education and was a long-time school principal and social studies teacher at Langston Hughes Academy, a pre-K-8th grade open-enrollment public school in New Orleans, LA.
Summer 2022
EDU-796 Selected Topics:Non-Recurring: School (de)segregation