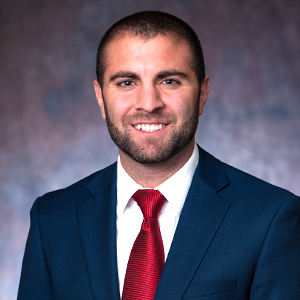 Spencer Bonahoom

Adjunct Instructor School of Education
Degrees

B.S. in Business Administration, Marquette University;

M.A. in Sport Administration, Ball State University

Bio

Spencer Bonahoom is the Academic and Life Skills Counselor for student-athletes. A member of the Student-Athlete Support Program, he provides academic support to the wrestling, women's soccer, field hockey, and cross country/track and field teams. He is also responsible for implementing and facilitating life skills development programs for all American University student-athletes. Bonahoom began his tenure at American in October 2016. Prior to arriving in Washington, D.C., Bonahoom spent the previous two years in Muncie, IN. There, he earned his master of arts degree in sport administration from Ball State University. Bonahoom also served the Ball State Athletic Department as the Graduate Assistant for Administration. In this position, his focus was on student-athlete development. He created new leadership development initiatives for first and second-year student-athletes and expanded the department's career preparation programming. The Fort Wayne, IN native graduated from Marquette University with a bachelor's degree in business.