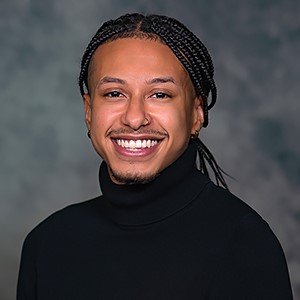 Stephon Bradberry

Asst Director for Student Success, Transition, and Retention SOE School of Education
Additional Positions at AU

Assistant Director: Student Success, Transition & Retention
Adjunct Instructor, School of Education

Degrees

B.S., Integrative Studies, University of North Texas

M.A., Political Communication, American University

Favorite Spot on Campus

My Office

Book Currently Reading

Rest as Resistance: A Manifesto, Tricia Hersey
Children of Blood and Bone, Tomi Adeyemi 

Bio

Stephon J. Bradberry is a beloved believer, yogi, writer, bibliophile. A product of Niagara Falls, New York and Fort Worth, Texas, his work focuses on creating sustainable ecosystems that empower individuals and communities to live well. Stephon's scholarship concentrates on the intersections of race, sexual orientation, gender identity, and class. Prior to joining the Center for Diversity and Inclusion as an Assistant Director, Stephon managed the 2021 Summer Transition Enrichment Program (STEP) and served as a Graduate assistant for Student Support. Stephon is a former policy staffer in the U.S. House of Representatives where he worked on a broad Veterans' health portfolio. He holds a Bachelor of Science degree from The University of North Texas and a Master of Arts in Political Communication from American University. Stephon is also a yoga teacher and proud poodle dad.