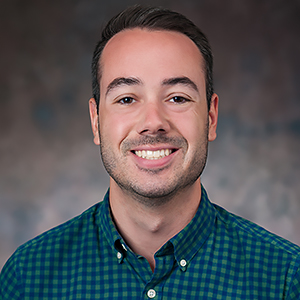 Kyle Whitaker

Adjunct Instructor School of Education
Degrees

B.A. English Literature

M.Ed. Higher Education, Student Affairs, and International Education Policy

Favorite Spot on Campus

The quad behind Clark Hall

Bio

Kyle Whitaker (he/him/his) currently serves as a First-Year Advisor and AUx Instructor at American University. He holds a B.A. in English Literature from Elon University and an M.Ed. in Higher Education, Student Affairs, and International Education Policy from the University of Maryland, College Park. Kyle previously served as the Coordinator of New Student Programs at the University of Maryland, where he taught a first-year transition course, trained faculty and peer teaching assistants, and developed campus-wide curriculum and assessments. He also facilitated intergroup dialogues through the Office of Diversity and Inclusion at Maryland and worked in sexual violence prevention and health promotion. Before beginning his graduate studies, Kyle taught English to secondary school students in Malaysia as a Fulbright English Teaching Assistant, using music, pop culture, and current events to enhance students' fluency and comfort with English as a second language. This approach speaks more broadly to his educational philosophy, which centers students' lived experiences, interests, and identities in all aspects of the learning process. Outside of the office, Kyle spends his time running in Rock Creek Park, arranging a cappella music for groups across the country, and exploring local coffee shops in the DC area.
Fall 2020
CORE-100 AU Experience I

CORE-100 AU Experience I

CORE-100 AU Experience I

CORE-100 AU Experience I
Spring 2021
CORE-200 AU Experience II

CORE-200 AU Experience II

CORE-200 AU Experience II