Learn more about SPA accomplishments in 2018-19.

Public Affairs, School of
4400 Massachusetts Avenue NW
Washington
,
DC
20016
United States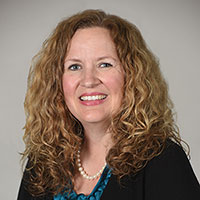 Each year, we reflect back on the accomplishments of the excellent work of our students, faculty, staff, and alumni. We are thrilled to share some of those highlights with you.
We accomplished much to celebrate this year, including a significant anniversary. Eighty-five years ago, SPA was established as part of President Franklin Delano Roosevelt's New Deal. FDR's vision of an academic center fostering "practical contacts between the collegiate and educational world, and the operations of government" is our legacy.
For the past 85 years, faculty and staff at SPA have committed themselves to this mission. We train, educate, inform, and elevate public service scholars and experts. I am proud of the evolution of our institution through more than eight decades, and of the research, and initiatives we're working on today. Here are a few recent highlights:
Classes Without Quizzes: In January, more than 500 furloughed federal workers participated in SPA's Classes Without Quizzes – a free all-day event on AU's campus. Our faculty taught 15 workshops and training sessions, including Workplace Mindfulness, How to Deal with Change, Project Management, and Kindness in Leadership. The continuing education opportunity was a chance for SPA to express its appreciation to government employees and help them develop skills to advance their public service careers.
Public Affairs Diversity Alliance: The Public Affairs Diversity Alliance is now in its second year. We are proud of the postdoctoral fellows we've welcomed so far, including TaLisa Carter, who I'm pleased to say is now starting her first year with us as an assistant professor. The alliance seeks to create and sustain a diverse pipeline of candidates for faculty positions in criminal justice, policy, and public administration.
Home to Five Research Journals: SPA is proud to serve as host to five academic journals for the second year in a row: the Journal of Policy Analysis and Management (editor, Erdal Tekin), Political Analysis (editor, Jeff Gill), the Journal of Behavioral Public Administration (editor, Kenneth Meier), Congress & the Presidency (editor, Jeffrey Crouch), and the Drug Court Review.
New Faculty: We recently welcomed 10 new faculty members, including Executive-in-Residence Sasha Cohen O'Connell, a former FBI official who, as a SPA adjunct last year, brought former FBI Director James Comey to talk to her Cybersecurity Policy class. See page 7 to learn more about O'Connell and all of our new faculty.
Of course, this is just a sample of our work. Read on and take a closer look at what's new at SPA.
Sincerely,
Vicky Wilkins
Dean, American University, School of Public Affairs
$8.1M in external funding during 2018-19, up from $6.6M during 2017-18
97 percent of graduates are employed, in graduate school, or both, within six months of graduation, as reported in 2017