Learn more about SPA accomplishments in 2017-18.

Public Affairs, School of
4400 Massachusetts Avenue NW
Washington
,
DC
20016
United States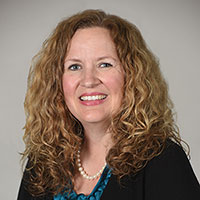 Each fall, with the start of a new academic year, we at SPA reflect on recent accomplishments and look ahead to new challenges. As I complete my first year as dean, I am so proud of who we are as a school and what we are doing. A few recent highlights:
The Sine Institute of Policy & Politics: A $10 million gift from Jeff and Samira Sine has established the Sine Institute in AU School of Public Affairs. The Institute is unique in its focus on how the private and nonprofit sectors, along with international perspectives, can work with the public sector to develop solutions to complex policy issues.
Center for Data Science + MS in Data Science: In today's global economy, data is used to make better management and policy decisions. Led by SPA Distinguished Professor Jeff Gill, SPA's new MS in Data Science offers students the skills needed to thrive in this area, and its Center on Data Sciences will drive new research.
SPA's Analytics and Management Institute: SAMI was created to provide SPA graduate students practical workplace skills through zero- and one-credit courses. Classes are taught by industry experts, including Urban Institute Economist Jonathan Schwabish and Vox News Editor Libby Nelson. Students come away from courses prepared to write for the digital world, produce quality presentations, learn ways to work with media, and hone their oral presentation and critical thinking skills.
Diversity Alliance: SPA is pleased to be the founding partner in the Public Affairs Diversity Alliance. Launching with five partner schools, the Alliance seeks to create and sustain a diverse pipeline of candidates for faculty positions in criminal justice, policy, and public administration. Each institution will commit to hiring up to two postdoctoral Alliance fellows annually and will appoint both an internal and an external mentor to maximize networking and professional development.
Home to Five Research Journals: SPA is proud to serve as host to five academic journals: the Journal of Policy Analysis and Management (Editor, Erdal Tekin), the American Journal of Political Science (Interim Editor, Jan Leighley), Political Analysis (Editor, Jeff Gill), the Journal of Behavioral Public Administration (Editor, Kenneth Meier), and Congress & the Presidency (Editor, Jeffrey Crouch).
New Faculty: We are incredibly proud of our new faculty, including Kenneth Meier, SPA's Inaugural Distinguished Scholar in Residence. Learn more about 10 new faculty members who joined SPA in 2018.
Of course, this is just a fraction of our work. Read on. Take a closer look at what's new at SPA.
Sincerely,
Vicky Wilkins
Dean, American University, School of Public Affairs
$6.6M in external funding during 2017-18, up from $3M during 2016-17
97 percent of graduates are employed, in graduate school, or both, within six months of graduation, as reported in 2017