Public Affairs, School of
4400 Massachusetts Avenue NW
Washington
,
DC
20016
United States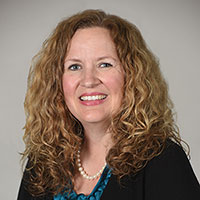 The 2020-2021 academic year has been like no other. The ongoing Covid-19 pandemic continues to make us reinvent traditional ideas of education, communication, and connection (see here for a sampling of SPA's initiatives to illuminate the virus' impact and enhance our mission amid these difficult times).
Despite this reimagining, our students, faculty, staff, and alumni have racked up an incredible list of accomplishments. We are thrilled to share some of those highlights with you.
Classes Without Quizzes: Last January, more than 500 furloughed federal workers participated in SPA's Classes Without Quizzes – a free all-day event on AU's campus. Our faculty taught 15 workshops and training sessions, including Workplace Mindfulness, How to Deal with Change, Project Management, and Kindness in Leadership. The continuing education opportunity was a chance for SPA to express its appreciation to government employees and help them develop skills to advance their public service careers.
Public Affairs Diversity Alliance: The Public Affairs Diversity Alliance is now in its third year. We are proud of the postdoctoral fellows we have welcomed so far, including TaLisa Carter, who I'm pleased to say is now an assistant professor in our Justice, Law & Criminology department. The alliance seeks to create and sustain a diverse pipeline of candidates for faculty positions in criminal justice, policy, and public administration.
Home to Five Research Journals: SPA is proud to serve as host to five academic journals for the second year in a row: the Journal of Policy Analysis and Management (editor, Erdal Tekin), Political Analysis (editor, Jeff Gill), the Journal of Behavioral Public Administration (editor, Kenneth Meier), Congress & the Presidency (editor, Jeffrey Crouch), and the Drug Court Review.
Of course, this is just a sample of our work. Read on and take a closer look at what is new at SPA.
Sincerely,
Vicky Wilkins
Dean, American University, School of Public Affairs
$8.1M in external funding during the last academic year, up from $6.6M from the year before
7,500 plus SPA media mentions increased by more than 50% in a two-year span