Public Affairs, School of
4400 Massachusetts Avenue NW
Washington
,
DC
20016
United States
New SPA Faculty and Leadership
 
Kenneth Meier
Inaugural SPA Distinguished Scholar in Residence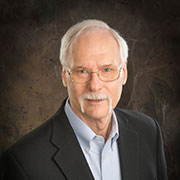 AU School of Public Affairs welcomes Kenneth Meier, who was named the most productive political science researcher in a 2017 PS: Political Science & Politics study of nearly 50,000 scholars. Meier is internationally recognized for his research on public administration and policy. Common themes in his studies include representation, institutional governance, equity, and institutional interaction. Meier is a former editor-in-chief of the Journal of Public Administration Research and Theory and current editor-in-chief of the Journal of Behavioral Public Administration.
Watch Video About Ken
Elizabeth Peters
SPA Scholar in Residence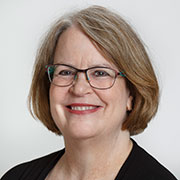 Elizabeth Peters is a renowned economic demographer whose work examines the impact of social investments and public policies on children, youth, and families. She is an institute fellow in the Center on Labor, Human Services, and Population at the Urban Institute; serves on the policy council of the Association of Public Policy and Management; and is a member of the board of directors for the Council on Contemporary Families. At Cornell University, Peters was a professor and founding director of the Cornell Population Center.
Andrew Ballard
Assistant Professor, Department of Government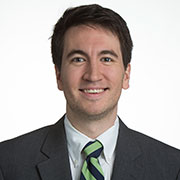 Andrew Ballard focuses on American politics with an interest in legislative politics, text analysis, machine learning, representation, online advertising in campaigns, and campaign finance. He received his doctorate in political science from Duke University where he was part of the Political Institutions and Public Choice Program. His dissertation investigated how Members of Congress choose what to say and how to vote based on the texts of public statements and bills. He has been published in The Journal of Politics & PS: Political Science and Politics.
Watch Video About Andrew
TaLisa Carter
Postdoctoral Fellow, Department of Justice, Law & Criminology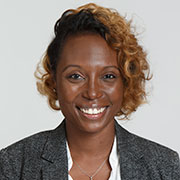 TaLisa Carter's work is dedicated to understanding the interactions of deviance, social organizations, and race. After earning her B.A. in criminology from the University of Pennsylvania, Carter worked as a deputy corrections officer in Savannah, Georgia. She earned an M.A. and a Ph.D. in criminology at the University of Delaware. Carter has received funding for her research from the National Science Foundation and has presented her findings at conferences including the American Society of Criminology, the Academy of Criminal Justice Sciences, and the American Sociological Association.
Watch Video About TaLisa
Lallen Johnson
Assistant Professor, Department of Justice, Law & Criminology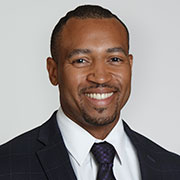 Lallen Johnson's work examines illicit drug markets and the violence that occurs around them. It also attempts to develop an understanding of how community and municipal structural disadvantages correlate with spatially clustered violent crime outcomes. He is a past fellow of the National Institute of Justice and the Crime and Justice Summer Research Institute at The Ohio State University. His research has appeared in Crime and Delinquency, Security Journal, Journal of Criminal Justice, Environment and Planning A, and Policing.
Janice Iwama
Assistant Professor, Department of Justice, Law & Criminology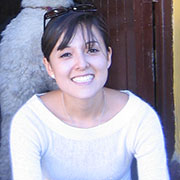 Janice Iwama's research interests involve the impact of crime on communities, disproportionate minority contact, prevalence of hate crimes, racial and ethnic issues, and the victimization of immigrants. She was an assistant professor at UMass Boston before coming to SPA. Iwama worked as a project manager at the Criminal Justice Policy Center and Institute on Race and Justice. She was also a research analyst at the Justice Research and Statistic Association in Washington, D.C. Iwama's Ph.D. in criminology is from Northeastern University.
John Firman
Professor of Practice, Department of Justice, Law & Criminology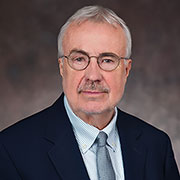 John Firman has extensive experience in the criminal justice field that includes police, courts, and corrections with a focus on introducing innovative concepts and evaluation. He was director of the Research Division at the International Association of Chiefs of Police (IACP), the world's oldest and largest police leadership organization, before retiring in 2018. He worked on the national and international law enforcement policy research and evaluation program for the association. Firman managed its National Law Enforcement Policy Summit Series. Prior to IACP, he served as associate director of the Illinois Criminal Justice Authority.
George Hawkins
Professor of Practice, Department of Public Administration & Policy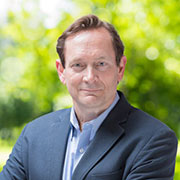 George Hawkins has worked in the environmental industry for years in several roles, including as a lawyer and a regulator. He served as general manager of the Washington, D.C. Water and Sewer Authority from 2009 to 2017. He is a graduate of Harvard Law School and has taught environmental law and policy at Princeton University. Hawkins has held positions with the U.S. Environmental Protection Agency and the Occupational Safety and Health Administration, and was head of the District of Columbia Department of the Environment.
David Malet
Assistant Professor, Department of Justice, Law & Criminology
David Malet's research includes political science and international relations topics from bioterrorism to foreign fighters to international security. Before joining the faculty at SPA, he was director of the Security Policy Studies program of the Elliott School of International Affairs at George Washington University. Malet served as a defense and foreign policy aide to U.S. Senate Majority Leader Tom Daschle. He is the author of Biotechnology and International Security (Rowman and Littlefield, 2016). Malet's articles have appeared in Defense Studies and Foreign Affairs.
Watch Video About David
Claudia Persico
Assistant Professor, Department of Public Administration & Policy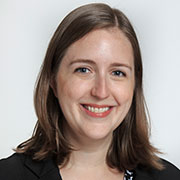 Claudia Persico is a multidisciplinary policy scholar whose research focuses on environmental policy, inequality, health, and education policy. Her research on school finance reform was featured in the Quarterly Journal of Economics. Persico's current work examines the social and biological mechanisms underlying the relationships between poverty, the environment, and children's cognitive development and health. She was formerly an assistant professor at the University of Wisconsin- Madison. Persico received her Ph.D. from Northwestern University in human development and social policy.
Watch Video About Claudia
Alison Jacknowitz
Senior Associate Dean for Academic Affairs
Professor of Public Administration and Policy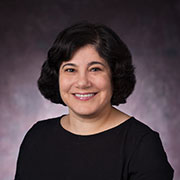 Alison Jacknowitz is the new Senior Associate Dean of Academic Affairs for SPA. Her research interests focus on children's well-being, particularly food insecurity, poverty, food assistance, and early childhood education. Her research has been supported by several organizations including the University of Kentucky Center for Poverty Research, the United States Department of Agriculture, the Institute for Research on Poverty, the National Institute of Child Health and Human Development, and Feeding America. Her work has appeared in a variety of journals including Demography; Journal of Nutrition; Journal of Policy Analysis and Management; Pediatrics, Social Service Review; and The Journal of Human Resources. She is a member of the Technical Advisory Group of Feeding America.
Betsy Fischer Martin
Executive Director, Women & Politics Institute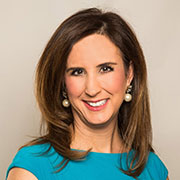 Betsy Fischer Martin is an Emmy-winning journalist and TV news executive. During her 20+ year career in television news, she was the managing editor of NBC News Political Programming, where she was responsible for the development and execution of network political coverage. Before being promoted to the executive role at NBC News in 2013, Fischer Martin was the executive producer of the top-rated Sunday morning public affairs program "Meet the Press" for 11 years. Her tenure with the program extended over 22 years, beginning as an internship during her senior year at American University. Fischer Martin serves on the board of directors of Washington's International Women's Forum and the National Press Club's Journalism Institute. She is a life member of the Council on Foreign Relations and a member of the Young Global Leaders of the World Economic Forum.
Jeff Gill
Inaugural Director of the Center for Data Science
Distinguished Professor of Government
Jeff Gill's research interests range from political behavior and institutions to statistical computing and Bayesian inference applied to health issues. Gill holds a partial appointment in the Department of Mathematics and Statistics and he serves as a member of the Center for Behavioral Neuroscience. Gill was formerly with Washington University, St. Louis. He serves as Editor-in-Chief of Political Analysis.
Saul Newman
Associate Dean for Undergraduate Education
Associate Professor of Government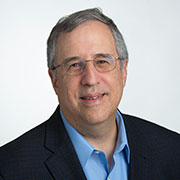 Saul Newman received his Ph.D. in 1989 from the Department of Politics at Princeton University. Since then he has taught at American University and at Bar-Ilan University in Israel. His publications include "Ethnoregional Conflict in Democracies" as well as journal articles on nationalism, ethnic politics, and terrorism. Presently, he is conducting research on the decline of settler nationalism in South Africa, Northern Ireland, and Israel and its impact on resolving disputes between settler and native nationalist movements.