The Sine Institute of Policy & Politics
The Sine Institute of Policy & Politics was made possible thanks to a $10 million gift from Jeff and Samira Sine.
The Sine Institute stands apart through its focus on how the private and nonprofit sectors, along with international perspectives, can work with the public sector to develop effective solutions to complex policy issues. From its home at the American University School of Public Affairs, the Sine Institute will bring together cross-sectoral experts to work on these pressing challenges in a way that promotes common ground.
"At American University, we understand that good public policy is not achieved by dreaming alone, and progress will only come with inspiration and vision," said SPA Dean Vicky Wilkins. "This Institute is a place where our energy, motivation, and commitment to excellence will shine through."
Each spring, the Institute will host six in-resident fellows from the United States and around the world, bringing expertise from government service, politics, journalism, the nonprofit sector, and business. The fellows will collaborate with students and AU scholars to inform cross-sectoral solutions.
Rooted in academic excellence, located at the epicenter of politics and policy, and accessible to leaders in the public, private, nonprofit, and media sectors, American University is the perfect home for the Sine Institute.
To learn more about the Sine Institute, visit american.edu/sine-institute.
Leadership in Action: The Hill's Newsmaker Series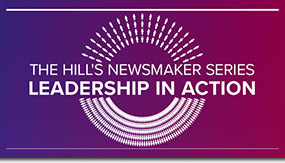 At a time when Washington is seen as being at its most partisan, there are leaders in Congress who still believe in the value of bipartisanship. The AU School of Public Affairs has partnered with The Hill and The Hill Latino to convene bipartisan congressional leaders for a series of conversations exploring their values, leadership styles, and vision for the nation.
"Leadership in Action: The Hill's Newsmaker Series," has already been host to U.S. Reps. Nanette Barragán (D-CA), Mia Love (R-UT), Steny Hoyer (D-MD), Peter King (R-NY), and U.S. Sen. Lamar Alexander (R-TN), among others.
The Madison Prize for Constitutional Excellence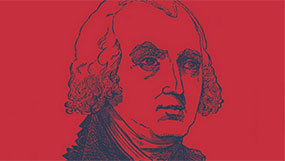 At a time when gridlock on Capitol Hill has too often replaced negotiation and public approval of Congress has reached historic lows, it is good to take notice of those who, despite the times, have worked across the aisle to resolve difficult issues. SPA's new Madison Prize for Constitutional Excellence will honor legislators who recognize the necessity for compromise in our politics and have shown that the public interest is more important than party doctrine. The Madison Prize, endowed by former Rep. David Skaggs (D-CO) and his wife Laura Skaggs in partnership with SPA, will be awarded after the end of each two-year congressional session to recognize one Member of Congress from each major political party who best exemplifies respect for the institutional values of Congress and the need for compromise in a democratic society, traits outlined by James Madison in Federalist 10.
Center for Data Science
Across public, private, and nonprofit sectors, big data is making a big diff erence. Distinguished Professor Jeff Gill is leading SPA's new Center for Data Science, which is working to coordinate and support empirical research across the campus by developing links with federal agencies, providing research support to faculty and graduate students, and building infrastructure to handle large and complex datasets.
SPA Analytics and Management Institute
The SPA Analytics and Management Institute (SAMI) was created in 2018 to further prepare SPA graduate students by sharing practical, cutting-edge skills to work in and lead multidisciplinary teams after graduation. The institute brings leading experts from outside and inside academia to off er students a variety of skills including mapping, compliance with regulations, creating effective presentations, policy writing for a general audience, media skills, and writing blog posts. SAMI was designed to help students develop an innovative mindset for a changing world.
4 John Gaus Award winners for lifetime achievement in political science and public administration, more than any other university
7,000 plus projected SPA media mentions in 2017-18, up from 5,000+ in 2016-17
22 books published by SPA faculty, up from 17 published in 2015-2016
131 published academic journal articles written by SPA faculty in 2017-18, up from 100 in 2015-16