Center for Environmental Policy
4400 Massachusetts Avenue NW
Washington
,
DC
20016
United States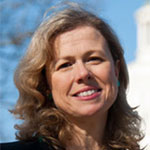 Vicki Arroyo
Executive Director of the Georgetown Climate Center at Georgetown Law
Vicki Arroyo is the Executive Director of the Georgetown Climate Center based at Georgetown University Law Center, where she is also Assistant Dean for Centers and Institutes and a Professor from Practice.
She oversees the Georgetown Climate Center's work at the nexus of climate and energy policy, supervising staff and student work on climate mitigation and adaptation at the state and federal level. The Center is a highly regarded resource on climate and energy law and policy.
Professor Arroyo served as the Law Center's first Environmental Law Program Director where she helped develop and launch a new Environmental Law LLM degree program and oversaw all aspects of the program including admissions of students, counseling, and curricular development from 2013 – 2015 and still works closely with the program's new Director. She teaches "experiential" law courses on climate change and environmental issues to Georgetown Law students.
She previously served at the Pew Center on Global Climate Change, including as the Pew Center's Vice President for Domestic Policy and General Counsel. For over a decade, she directed the Pew Center's domestic policy program as well as managing the Center's work on science, environmental impacts, adaptation, and economics. Professor Arroyo served as Managing Editor of the Center's book, Climate Change: Science, Strategies, and Solutions.
In addition to teaching at Georgetown Law, she has taught courses on environmental policy and climate change at Catholic University, George Mason University's graduate public policy program, and Tulane Law School. Previously, she practiced environmental law with Kilpatrick Stockton in Washington DC and other firms and served in two offices at U.S. EPA: the Office of Air and Radiation and the Office of Research and Development, where she reviewed development of standards under the Clean Air Act. From 1988 to 1991, she created and directed the Louisiana Department of Environmental Quality's policy office, and also served during some of that period as Governor Buddy Roemer's environmental advisor.
Professor Arroyo has served on several federal panels, including those reviewing economic modeling of climate legislation (DOE's Energy Information Administration) and on climate change adaptation along the Gulf Coast (Climate Change Science Program). She currently serves on the Executive Committee of the National Transportation Research Board of the National Academy of Sciences and as a member of the Board's study committee on the future of the interstate highway system. She also serves on the Board of Advisors of the Institute of Transportation at UC Davis. She previously served for seven years on the Advisory Board to the National Science Foundation's Geosciences Directorate, and for three years on the Board of Trustees to the University Corporation for Atmospheric Research. She previously served on the external advisory committee to the National Center for Atmospheric Research, and on California's Economics and Allocation Advisory Committee. She currently serves on editorial boards of the Climate Policy journal and The Georgetown Environmental Law Review. As a student at Georgetown, Professor Arroyo served as Georgetown International Environmental Law Review's Editor-in-Chief.
She holds a B.S. in biology, high honors, from Emory (double major in philosophy); a Masters of Public Administration from Harvard (receiving the Don K. Price award for academic achievement and commitment to public service, the top honors in her program), and a J.D., Magna Cum Laude, from Georgetown Law, where she was Editor-in-Chief of The Georgetown International Environmental Law Review.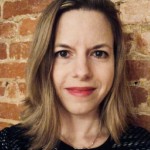 Eliza Barclay
Science and Health Editor, Vox
Eliza Barclay is the Science, Health, and Environment Editor at Vox.com, where she manages a team of writers who also contribute to Vox's podcasts, videos, and Netflix show, Explained. Formerly, she was a reporter and editor of NPR's James Beard Award-winning food blog, The Salt. As a freelancer, she has covered the environment, immigration, economic development, and international politics, and her writing has appeared in The Atlantic, The New York Times, The Washington Post, FORTUNE, National Geographic News, The Lancet and several other publications. She holds a B.S. from the University of California-Berkeley and an M.A. from Johns Hopkins University. She's also a mindfulness meditation teacher in Washington, DC.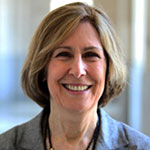 Ruth Greenspan Bell
Public Policy Fellow, Environmental Change and Security Program, Woodrow Wilson International Center for Scholars
Ruth Greenspan Bell is a Public Policy Fellow at the Woodrow Wilson International Center for Scholars; Research Associate at the Center for Decision Sciences, Columbia Business School; and Visiting Scholar at the Environmental Law Institute.  With a long-standing focus on the governance issues inherent in managing greenhouse gas emissions, domestically and internationally, she is co-leader (with Elke Weber of Columbia University) of a program to harvest insights from behavioral social science research to demonstrate how to re-motivate how humans engage with energy. Previously, she was Senior Fellow and Director of the US Climate Policy Objective at World Resources Institute; directed International Institutional Development and Environmental Assistance at Resources for the Future (working to build more effective systems of environmental protection globally, producing, for example, a highly acclaimed study of the policy process and changes –including the switch of all commercial vehicles from petrol and diesel to CNG -- that led to improvements in air quality in Delhi); Senior Advisor to the Assistant Secretary of State for Oceans and International Environmental and Scientific Affairs; and before that, in various domestic management positions in U.S. EPA's Office of General Counsel. 
In 2007-2008, Bell established the conditions under which the Polish Foreign Ministry appointed an experienced diplomat to the position of Climate Ambassador, in preparation for the Polish hosting of the UNFCCC negotiating meeting (COP 14) in Poznan; to support the work of the Ambassador, she built and managed a Polish Task Force. Bell publishes extensively about environmental governance and climate change, addressing policy and environmental audiences (Foreign Affairs, Issues in Science and Technology, Environment, Environmental Forum, Georgetown International Environmental Law Review, Environmental Law Reporter and Harvard International Review among the periodicals; chapters in various books; and as co-author of Building International Climate Cooperation, Lessons from the weapons and trade regimes for achieving international climate goals).
Her publications are widely-republished and often translated. Bell serves on several boards (currently the International Senior Lawyers Project and previously chairing The Mountain Institute) and is a long-standing member of the Council on Foreign Relations.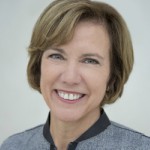 Barbara Bennett
Former President and Chief Operating Officer, Vulcan Inc., and former EPA Chief Financial Officer
Barbara Bennett is a global executive with deep experience in rapid growth and high-change environments. A former chief operating officer and chief financial officer, she possesses extensive strategic, financial, and operational acumen, along with an outstanding track record for disrupting markets and guiding companies from early-stage investments to large public entities. Her industry background spans media, the environment, and diverse portfolio management, with a consistent theme of market expansion.
Most recently, Barbara was president and chief operating officer for Vulcan, Inc., the engine behind the late philanthropist and Microsoft co-founder Paul G. Allen's network of organizations and initiatives. It holds assets as diverse as investment management, technology development, catalytic philanthropy, and professional sports. She was responsible for leading daily operations and corporate functions, as well as for creating and managing a strategy to ensure that Vulcan's operational infrastructure was appropriate for achieving its vision. She also oversaw Vulcan's real estate and capital investment arms.
Previously, Barbara was executive vice president and chief financial officer of Digital First Media and chief financial officer of the U.S. Environmental Protection Agency, a role for which she was unanimously confirmed by the U.S. Senate. During her tenure at EPA, she was responsible for spearheading landmark public-private alliances to improve environmental technology. She also spent 17 years in senior executive and leadership roles with Discovery Communications, a key member of the team that built the organization into one of the world's most extensive media enterprises.  
Barbara's experience includes working with corporate boards, committees, and external stakeholders, with a background that includes both public and private sectors. She is currently a member of the Board of Directors of West Monroe Partners and Cascade Public Media. She previously served on the boards of the Allen Institute for Brain and Cell Science and MedStar National Rehabilitation Hospital. 
Barbara earned a Bachelor of Arts degree from Vanderbilt University. She completed financial management and leadership programs at Harvard Business School and Yale University.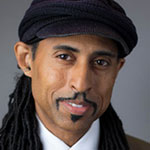 Mustafa Antiago Ali
Vice President for Environmental Justice, Climate and Community Revitalization, and former Senior Advisor to the EPA Administrator
A renowned thought leader, international speaker, policy maker, community liaison, trainer, and facilitator, Dr. Mustafa Santiago Ali wears many hats, he is the Vice President of Environmental Justice, Climate & Community Revitalization for the National Wildlife Federation (NWF) and also the Founder & CEO of Revitalization Strategies. Before joining the NWF Mustafa was the Senior Vice President for the Hip Hop Caucus, a national, non-profit and non-partisan organization that connects the Hip Hop community to the civic process to build power and create positive change. As HHC Senior Vice President, he led the strategic direction, expansion, and operation of the Hip Hop Caucus' portfolio on Climate, Environmental Justice and Community Revitalization.
Prior to joining the Hip Hop Caucus, Mustafa worked 24 years at the U.S. Environmental Protection Agency (EPA). He began working on Social Justice issues at the age of 16 and joined the EPA as a student, becoming a founding member of the EPA's Office of Environmental Justice (OEJ). He most recently served as Senior Advisor for Environmental Justice and Community Revitalization and Assistant Associate Administrator working to elevate environmental justice issues and strengthening environmental justice policies, programs, and initiatives. Mustafa worked for EPA Administrators beginning with William Riley and ending with Scott Pruitt.
Throughout his career, Mustafa has conducted more than 1,000 presentations across the country, including speeches, guest lectures, and training. He has also worked with more than 500 domestic and international communities to secure environmental, health and economic justice. Mustafa uses a holistic approach to revitalizing vulnerable communities helping them to move from Surviving to Thriving.
Frequently seen on TV, including MSNBC, CNN, VICE, BET, Samantha Bee and Democracy NOW Featured and/or cited in over 250 news publications to date, including GQ, New Republic, Ebony, Bustle, The Guardian, The Root, Los Angeles Times, and the Washington Post.
Guest lecturer at over 100 colleges and universities, including Howard, Harvard, Yale, Berkley, Duke, George Washington, Georgetown, Spelman.
Former instructor at West Virginia University, and Stanford University. Mustafa currently serves a board member on Robert Wood Johnson Foundation, Union of Concerned Scientist, Rodenberry Foundation, TREE, and Climate Hawks Vote. Current co-host of the live radio show and podcast, Think 100% "The Coolest Show On Climate Change" with Grammy Nominated Singer and Actress Antonique Smith & Civil Rights Icon, Rev Lennox Yearwood.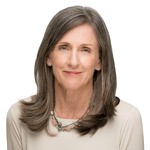 Carol M. Browner
Former EPA Administrator
Carol M. Browner is Senior Counselor at ASG and currently serves as chair of the Board of the League of Conservation Voters; sustainability advisor to Lime and Sustainability Committee Chair for the Bunge Limited Board of Directors.
Ms. Browner most recently served as Assistant to President Obama and Director of the White House Office of Energy and Climate Change Policy, where she oversaw the coordination of environmental, energy, climate, transport, and related policy across the U.S. federal government.  During her tenure, the White House secured the largest investment ever in clean energy and established the national car policy that included both new automobile fuel efficiency standards and first ever greenhouse gas reductions.  
From 1993 through 2001, Ms. Browner served as the Administrator of the Environmental Protection Agency.  As Administrator, she adopted the most stringent air pollution standards in U.S. history; set for the first time, a fine particle clean air standard; and spearheaded the reauthorization of the Safe Drinking Water Act as well as the Food Quality Protection Act.  She was known for working with both environmentalists and industry to set scientific-based public health protections while providing businesses important flexibilities in how to meet those standards.  She worked across the agency to ensure a focus on protecting the most vulnerable, particularly children.
From 1991 through 1993, Ms. Browner served as Secretary of Environmental Regulation in Florida, where she launched the largest ecological restoration project ever attempted in the United States to restore the natural flow of water to the Everglades.
She earned her B.A. and a Law degree from the University of Florida in Gainesville.
Patrick K. Decker
President and Chief Executive Officer, Xylem Inc.
Mr. Decker was named President and Chief Executive Officer of Xylem, a global water technology provider, in March 2014. He also serves as a Director on the Board. Decker serves on the Energy and Environment Committee for the Business Roundtable, and as a member of the Bipartisan Policy Center's Executive Council on Infrastructure.
He joined Xylem from Harsco Corporation, a global industrial services company where he was President and Chief Executive Officer since 2012.  Prior to that, he served in a number of leadership roles at Tyco International, ultimately serving as President of Tyco Flow Control, a $4 billion leader in industrial flow control solutions.   
Earlier, Decker held a number of progressively responsible financial leadership positions at Bristol-Myers Squibb Company, including nine years of service in Latin America and Asia.  He started his career as an auditor for Price Waterhouse LLP., now PricewaterhouseCoopers, LLP. 
He serves on the advisory council for the Dean of the Kelley School of Business at Indiana University. He earned a Bachelor of Science degree from Indiana University in Bloomington, Indiana.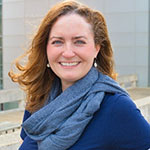 Bridget C.E. Dooling
Research Professor, GW Regulatory Studies Center
Bridget C.E. Dooling is a research professor with the GW Regulatory Studies Center.
Previously, she was a deputy chief, senior policy analyst, and attorney for the Office of Information and Regulatory Affairs (OIRA) at the U.S. Office of Management and Budget (OMB). She was OMB's voting member of the Administrative Conference of the United States. While at OIRA, Professor Dooling also taught a course on regulation at George Mason University's law school.
Professor Dooling's earlier professional experience includes a clerkship for an administrative law judge at the U.S. Department of Labor and positions in the Antitrust Division of the U.S. Department of Justice, a U.S. airline's legal department, and the economics team at an aviation trade association.
Professor Dooling is a regular contributor to the Yale Journal on Regulation's Notice & Comment blog. She is a member of the American Bar Association's Administrative Law and Regulatory Practice. She also actively participates in the Food & Drug Law Institute. In law school, Professor Dooling was the Editor-in-Chief of the Federal Circuit Bar Journal.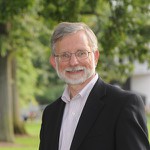 Daniel Fiorino
Director of the Center for Environmental Policy, American University
Daniel J. Fiorino is the Director of the Center for Environmental Policy and Distinguished Executive in Residence in the School of Public Affairs at American University. As faculty member in the Department of Public Administration and Policy, he teaches courses on environmental policy, energy and climate change, environmental sustainability, and public management.
Dan is the author or co-author of seven books and some fifty articles and book chapters. According to Google Scholar, his work has been cited some 4,000 times in the professional literature. His most recent books are A Good Life on a Finite Earth: The Political Economy of Green Growth (Oxford University Press, 2018) and Conceptual Innovation in Environmental Policy (with James Meadowcroft, MIT Press, 2017). MIT Press also published the second edition of Environmental Governance Reconsidered (with Robert F. Durant and Rosemary O'Leary) in 2017. His book, The New Environmental Regulation, won the Brownlow Award of the National Academy of Public Administration (NAPA) for "excellence in public administration literature" in 2007. Altogether his publications have received nine national and international awards from the American Society for Public Administration, Policy Studies Organization, Academy of Management, and NAPA. His recent refereed journal articles were on the supply chain management as private sector regulation in Business Strategy and the Environment (2016, with Manjyot Bhan), the role of sustainability in governance in Public Administration Review (2010); explanations for differences in national environmental performance in Policy Sciences (2011); and innovation in renewable energy in Policy Studies Journal (2013).
Dan joined American University in 2009 after a career at the U.S. Environmental Protection Agency (EPA). Among his positions at EPA were the Associate Director of the Office of Policy Analysis, Director of the Waste and Chemicals Policy Division, Senior Advisor to the Assistant Administrator for Policy, and the Director of the National Environmental Performance Track. The Performance Track program was selected as one of the top 50 innovations in American government 2006 and recognized by Administrator Christine Todd Whitman with an EPA Silver Medal in 2002. In 1993, he received EPA's Lee M. Thomas Award for Management Excellence. 
He has appeared on or been quoted in many media outlets: the Washington Post, Daily Beast, Newsweek, Christian Science Monitor, Australian Broadcasting Corporation, Canadian Broadcasting Corporation, Agence France-Presse, Marketplace and CCTV on such topics as air quality, climate change policy, the BP Horizon Oil Spill, carbon trading, EPA, the role of environmental issues in the 2016 election, and U.S. environmental and energy politics. In 2013, he created the William K. Reilly Fund for Environmental Governance and Leadership within the Center for Environmental Policy, working with associates of Mr. Reilly and several corporate and other sponsors. Dan is a Fellow of the National Academy of Public Administration. He often is invited to speak to government, business, and academic audiences. In the summer of 2013 he was named the Sir Frank Holmes Visiting Fellow in Public Policy at Victoria University in New Zealand.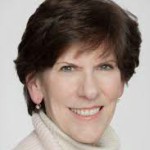 Linda Fisher
Former Deputy Administrator, U.S. Environmental Protection Agency
Linda Fisher formerly served as VP and Chief Sustainability Officer of DuPont, managing sustainable growth, safety, health, environmental, product stewardship and global regulatory affairs programs. Prior to joining DuPont, Ms. Fisher served in a number of leadership positions in government and industry including senior roles at the US Environmental Protection Agency, where she was Deputy Administrator, Chief of Staff to the Administrator and Assistant Administrator of the Office of Pesticides and Toxics. She was VP of Government Affairs at Monsanto and "of counsel" at Lathan & Watkins. 
Ms. Fisher currently serves as on the Board of Directors of the Covanta Holding Corporation, and the SC Johnson Company. She also serves on the Board of Trustees of the Lab School of Washington.
Ms. Fisher has served on a number of environmental group boards including Resources for the Future, the National Parks Foundation and the Environmental Law Institute. She holds JD from The Ohio State University College of Law, an MBA from George Washington University and a BA from Miami University.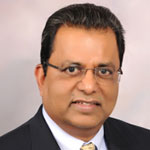 Biju George
Executive Vice President, Operations and Engineering, DC Water
Biju George is responsible all operations and engineering. He participates in the implementation of the Authority's strategic plan and works with the Chief Financial Officer in overseeing the development of operating budgets and operating policies. Additionally, Mr. George reviews divisions' operational and financial performance and meets with department heads to discuss the feasibility of strategic initiatives. Mr. George represents the Authority at Board of Directors' meetings, and meetings with the public as needed. He also assists the General Manager in developing and implementing the Authority's business plans.
Mr. George joined the Authority from Greater Cincinnati Water Works, Metropolitan Sewer District and Stormwater Utility, where he was the Deputy Director of Water and Sewers. In that position, Mr. George provided strategy for all wastewater, stormwater and drinking water operations. Mr. George also served as the drinking water utility's interim executive director from 2011 to 2013. Mr. George has more than 30 years of diversified technical and management experience.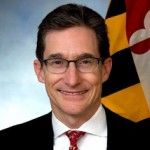 Benjamin Grumbles
Secretary of the Department of the Environment, Maryland, and former Assistant Administrator for Water, USEPA
Ben Grumbles is Maryland's Secretary of the Environment. He was nominated by Governor Larry Hogan and confirmed by the Senate in 2015. He also serves as Chair of the 6-State, DC and Federal Chesapeake Bay Program Partnership and the 9-State Regional Greenhouse Gas Initiative, and is a member of the Ozone Transport Commission and the Susquehanna River Basin Commission. Prior appointments include serving as: President of the national nonprofit U.S. Water Alliance, Assistant Administrator for Water and acting Associate Administrator for Congressional and Intergovernmental Relations at the U.S. Environmental Protection Agency , Director of Arizona's Department of Environmental Quality and Environmental Counsel and Senior Staff Member on the Transportation and Infrastructure Committee and the Science Committee in the U.S. House of Representatives. He has a master's degree in environmental law from George Washington University, a J.D. from Emory University School of Law and a bachelor's degree from Wake Forest University.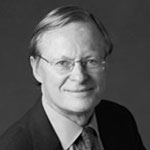 Ridgway Hall
Vice Chair, Chesapeake Legal Alliance; former Founding Partner, Crowell & Moring
Ridge Hall is Vice Chair of the Chesapeake Legal Alliance.  He is also a retired founding partner of the Washington-based international law firm, Crowell & Moring, where he launched the firm's Environment Law Group. His work has included strategic counseling involving all of the major federal environmental laws, litigation in federal and state courts, administrative proceedings, commercial transactions and compliance assurance. Before that he was Associate General Counsel for Water at the Environmental Protection Agency during 1975-77. Most of his recent work relates to the restoration of the Chesapeake Bay and its watershed. He has written and lectured extensively on all aspects of environmental law.
While at Crowell & Moring he was named one of the top lawyers in the environmental field by Best Lawyers in America, Chambers USA, and Euromoney's Guide to the World's Leading Environmental Lawyers, and he was listed in The International Who's Who Legal for environmental law for many years. He is a former officer of the Environmental Law Institute, a past regent with the American College of Environmental Lawyers, and a life member in the American Law Institute.
The Chesapeake Legal Alliance is a nonprofit organization based in Annapolis which coordinates a network of lawyers and law firms who provide free legal services relating to the protection and restoration of the Chesapeake Bay watershed, including strategic planning, training and education programs.
Cynthia R. Harris
Deputy Director of the Center for State, Tribal, and Local Environmental Programs, Environmental law Institute
Cynthia R. Harris is the Director of Tribal Programs and the Deputy Director of the Center for State, Tribal, and Local Environmental Programs at the Environmental Law Institute's (ELI). Her projects at ELI focus on tribal and Indigenous issues, water quality and conservation, product life-cycle management, climate change, green infrastructure, and forestry management and conservation. Ms. Harris is currently engaged in a multi-year project studying federal/Indigenous co-management of subsistence marine resources in the United States and Canadian Arctic. She is also leading a nationwide study of Green Streets policies with a focus on application in the Chesapeake Bay watershed. Ms. Harris's background prior to ELI includes several years working in San Diego local government, where she advised on water, wastewater, and infrastructure policy—spearheading the City Council's successful development of California's toughest requirement mandating water submetering as a proven water conservation feature in multi-family developments—and served as community liaison to some of the city's most diverse neighborhoods.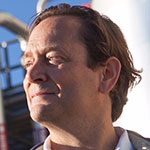 George Hawkins
Former General Manager, DC Water, and Executive in Residence at American University
George Hawkins is currently an Executive in Residence at the Department of Public Administration and Policy in American University. He has worked in the environmental industry for years in several roles, including as a lawyer and a regulator. He served as Chief Executive Officer and General Manager of DC Water, transforming DC Water into an innovative, customer-oriented enterprise. DC Water has been the recipient of almost every major award in the industry, including most recently, the 2016 US Water Prize for its resource recovery efforts.
George is a graduate of Harvard Law School and has taught environmental law and policy at Princeton University. Hawkins has held positions with the U.S. Environmental Protection Agency and the Occupational Safety and Health Administration and was head of the District of Columbia Department of the Environment. He serves on numerous boards and commissions, including serving as a Board member of the North American Electric Reliability Corporation since 2015. President Barack Obama appointed Mr. Hawkins to the National Infrastructure Advisory Council (NIAC) in August 2016.
Denis Hayes
Founder of Earth Day Network, President of the Bullitt Foundation
Denis Hayes is an environmentalist and a long-time champion of solar & renewable energy. He rose to prominence in 1970 as the coordinator for the first Earth Day. He subsequently founded the Earth Day Network and expanded the event to 180 nations. Earth Day is now the most widely celebrated secular holiday in the world.
During the Carter Administration, Hayes was director of the federal Solar Energy Research Institute (now the National Renewable Energy Laboratory). He resigned the position in protest when the Reagan Administration cut the institute's funding by almost 80 percent. Hayes became an adjunct professor of engineering at Stanford University for several years, and also practiced law in Silicon Valley. Since 1992, Hayes has been president of the Bullitt Foundation in Washington and continues to be a leader in environmental and energy policy. He was the principal developer of the Bullitt Center, judged by World Architecture Magazine to be "the greenest office building in the world."
Hayes has also served as Director of the Illinois State Energy Office, Visiting Scholar at the Woodrow Wilson International Center for Scholars, Fellow of the Worldwatch Institute, Fellow at the Bellagio Center, and Richard von Weizsäcker Fellow of the Bosch Foundation. 
Hayes has received the national Jefferson Awards Medal for Outstanding Public Service as well as numerous other awards. Time Magazine named him as "Hero of the Planet" in 1999; the NYT profiled him as its Newsmaker of the Day; and Look Magazine selected him as on of the 100 most influential Americans of the 20th century. His newest book, COWED: The Hidden Impact of 93 Million Cows on America's Health, Economy, Politics, Culture, and Environment, was published by W.W. Norton in 2015.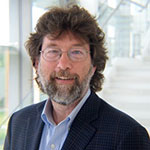 David Hunter
Professor of Law, AU Washington College of Law
David Hunter is Professor of international and comparative environmental law at American University's Washington College of Law. He currently serves on the Boards of Directors of Accountability Counsel, the Environmental Law Alliance Worldwide-US, and the Project on Government Oversight. He is a Member Scholar of the Center for Progressive Reform and a member of the Organization of American States' Expert Group on Environmental Law, the InterAmerican Network for Environmental Law's Advisory Board, and the Strategic Advisors Group for the International Finance Corporation's Compliance Advisor/Ombudsman. He is co-author of International Environmental Law & Policy (5th ed.) and Climate Change Law (2nd ed.). His research interests include human rights and the environment, environmental standards and accountability mechanisms in international finance, and climate change litigation, law and policy.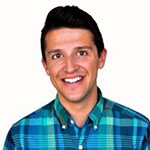 Isaac Irby
Policy Advisor for U.S. Senator Kamala D. Harris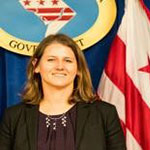 Julie Lawson
Director of Mayor Muriel Bowser's Office of the Clean City
Julie Lawson currently serves as the Director of Mayor Muriel Bowser's Office of the Clean City in Washington, DC. Lawson works closely with the Mayor and District agencies to execute the Clean City initiative, coordinate service delivery operations, and oversee community engagement efforts.
Previously, Lawson cofounded and was executive director of Trash Free Maryland, a nonprofit organization that uses policy and behavior change to create long-term solutions to trash pollution. Her work led to passage of the nation's first disposable shopping bag fee, polystyrene foam food service bans throughout the metropolitan DC region, and a strong ban on microbeads in personal care products in Maryland. Under her leadership, Trash Free Maryland also conducted the largest citizen science survey of microplastic pollution in the Chesapeake Bay. 
She is as an appointee to the Citizens Advisory Committee of the Chesapeake Bay Program Executive Council, where she serves as the vice chair. She holds a bachelor's degree from Haverford College.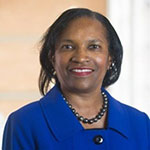 Brenda Mallory
Director and Senior Counsel for the Conservation Litigation Project; former General Counsel, White House Council on Environmental Quality (CEQ)
Brenda Mallory is the Executive Director and Senior Counsel for the Conservation Litigation Project, a project created to protect the environmental and conservation values on public lands through strategic and coordinated litigation support and communications. Largely collaborating with academics, the project works to promote the development of scholarship and a public narrative around emerging public lands issues.  During the Obama Administration, Brenda served as the General Counsel for the White House Council on Environmental Quality, supporting the Administration in advancing the President's environmental, energy, and natural resources agenda. 
Prior to joining CEQ, among other roles, Brenda served as the Acting General Counsel and the Principal Deputy General Counsel at the U.S. Environmental Protection Agency. Before that, she was a Director at the environmental law firm Beveridge and Diamond where she chaired the Natural Resources Practice Group. She has had leadership roles in national and local bar associations. She currently is a Fellow in the American College of Environmental Lawyers, a member of the Environmental Defense Fund's Litigation Advocacy Committee, and on the Board of Directors of the Environmental Law Institute and the Center for Climate and Energy Solutions. Brenda is a graduate of Columbia Law School (Harlan Fiske Stone Scholar) and Yale College. She lives in Rockville, Maryland with her husband and has three adult children.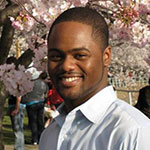 Karim D. Marshall
Senior Associate Director and Legal Advisor, Office of East of the River Services
Karim is the Senior Associate Director and Legal Advisor for the newly created Office of East of the River Services. This Office was created with a mandate to ensure Wards 7 and 8 are provided equitable access to all resources and services provided by the District Government. Karim advises senior-level Executives on a range of matters involving environmental compliance, renewable energy, and equity. As counsel to a government agency, Karim was adept at navigating complex labor-management relations. He was also responsible for the drafting and passage of significant local legislation and promulgating regulations such as the District's first expanded polystyrene ban and the Sustainable DC Omnibus Act of 2012.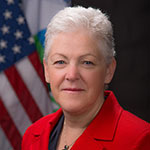 Gina McCarthy
Former EPA Administrator
Gina McCarthy is currently the Director of the Center for Climate, Health, and the Global Environment at Harvard T.H. Chan School of Public Health. McCarthy has been a leading advocate for common sense strategies to protect public health and the environment for more than 30 years. She served under President Barack Obama as the 13th Administrator of the EPA from 2013–2017. Her tenure as EPA Administrator heralded a paradigm shift in national environmental policy, expressly linking it with global public health. She led EPA initiatives that cut air pollution, protected water resources, reduced greenhouse gases, and strengthened chemical safety to better protect more Americans, especially the most vulnerable, from negative health impacts. McCarthy signed the Clean Power Plan, which set the first-ever national standards for reducing carbon emissions from existing power plants, underscoring the country's commitment to domestic climate action and spurring international efforts that helped secure the Paris Climate Agreement. McCarthy worked with the United Nations and the World Health Organization on a variety of efforts and represented the U.S. on global initiatives to reduce high-risk sources of pollution.
A longtime public servant, McCarthy was previously Assistant Administrator for the EPA Office of Air and Radiation, Commissioner of the Connecticut Department of Environmental Protection, Deputy Secretary of the Massachusetts Office of Commonwealth Development, and Undersecretary of Policy for the Massachusetts Executive Office of Environmental Affairs.
After the Obama Administration, McCarthy became a Senior Leadership Fellow at both the Harvard Kennedy School of Government and Harvard T.H. Chan School of Public Health. In addition to her work at Harvard, McCarthy currently acts as an Operating Advisor at Pegasus Capital Advisors, a private equity firm in New York focused on the intersection of global sustainability, health and wellness.
McCarthy holds a Master of Science in Environmental Health Engineering and Planning and Policy from Tufts University and a Bachelor of Arts in Social Anthropology from University of Massachusetts at Boston.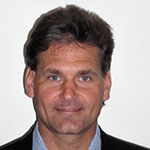 Dale Medearis
Senior Environmental Planner at Northern Virginia Regional Commission; former Co-Program Manager for Europe, Office of International Affairs, EPA
Dale Medearis is a senior environmental planner for the Northern Virginia Regional Commission – a regional council of governments representing the 13 localities of Northern Virginia. In that capacity, he co-leads the NVRC's regional energy, climate mitigation and resiliency programs.  He also manages NVRC's international environmental partnerships which focus on the transfer and adoption of policy and technical innovations from abroad to Northern Virginia.  Since starting at the NVRC in 2007, he co-launched the first formal climate and energy partnership between the 40 largest U.S. and European metropolitan regional councils, co-initiated the US-German Transatlantic Climate Bridge, co-launched the Alexander von Humboldt Foundation's "Cities and Climate" Network and co-developed the Transatlantic Urban Climate Dialogue with the Freie Universitaet of Berlin (Germany).  
Prior to working for NVRC, Medearis spent approximately 20 years at the U.S. Environmental Protection Agency's Office of International Affairs, Washington, where he had multiple roles, including the co-program manager for western Europe and urban environmental programs. In those capacities, he worked to transfer to US cities "green" building, brownfields, smart growth, energy, climate and related urban environmental technologies and policies from OECD member countries to the United States. Medearis also served as the program manager for the U.S. National Park Service's Potomac American Heritage River Initiative. He has served as the Vice-chair of the OECD Territorial Development Committee and Chairman of the OECD Working Group on Urban Affairs.  
Medearis has been awarded fellowships to study urban and environmental planning in Europe from the Alexander Von Humboldt Foundation, the Fulbright Commission, the European Union, and the American Council on Germany. Since 2007, Medearis has taught undergraduate and graduate courses on international environmental policy and urban planning at the University of Redlands, Virginia Tech University and the Johns Hopkins University. Medearis has a Ph.D. in environmental design and planning from Virginia Tech University, an M.S. in Cartographic and Geographic Science from George Mason University, an MGA in Government from the University of Pennsylvania, and a BA in International Relations and History from the University of Redlands.  He serves as a member of the board of the American Friends of the Alexander von Humboldt Foundation, the Friends of the Goethe Institute as well as the advisory board of the Environmental and Energy Study Institute (EESI) and American Friends of Georgia.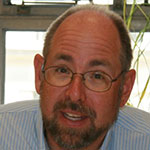 Andrew Mergen
Deputy Chief, Appellate Section, Environment and Natural Resources Division of the U.S. Department of Justice (ENRD)
Andrew Mergen is Deputy Chief of the Appellate Section of the Environment & Natural Resources Division of the U.S. Department of Justice. He has presented arguments in all thirteen federal courts of appeals and in several state Supreme Courts. He has also assisted in the briefing of numerous U.S. Supreme Court cases. In 2009, he was detailed to the White House Counsel's Office to assist on the confirmation of the Honorable Sonia Sotomayor as Associate Justice of the Supreme Court.
Mr. Mergen has taught at American University, the Villanova University, the Catholic University of America, and most recently at the William S. Richardson School of Law at the University of Hawaii-Manoa. 
Mr. Mergen has written on federal water rights, A Misplaced Sensitivity: The Draft Opinions in Wyoming v. United States, 68 Colo. L. Rev. 683 (1997) (with Sylvia F. Liu); on energy development on public lands, Surface Tension: The Problem of Federal Private Split Estates, 33 Land & Water L. Rev. 419 (1998); and, more recently, on climate change and the Endangered Species Act, The Role of Climate Change in ESA Listing Decisions, 53 Rocky Mt. Min. L. Fdn. 67 (2016) (with Murray Feldman).
Mr. Mergen's research interests include Environmental and Natural Resources Law, Administrative Law, and Environmental Legal History. He is a graduate of the University of Wisconsin-Madison and the George Washington University School of Law.

Stacey Mitchell
Partner, Akin Gump Strauss Hauer & Feld LLP; Former Deputy General Counsel at the Environmental Protection Agency (EPA); Former Chief of the U.S. Department of Justice's (DOJ) Environmental Crimes Section (ECS)
Drawing on more than 25 years of litigation experience, Stacey Mitchell represents clients in complex criminal and civil litigation. She also provides strategic advice to companies on a wide range of environmental regulatory matters, including compliance assistance, project development and climate adaptation.
Stacey has particular experience in crisis management, including managing the tensions between business-critical decisions and developing defensive litigation strategy.
Stacey has held senior legal roles in government at the federal level. She served as Deputy General Counsel at the Environmental Protection Agency (EPA) and Chief of the U.S. Department of Justice's (DOJ) Environmental Crimes Section (ECS). She brings a deep understanding of the inner workings of both agencies, applying her insight to help clients mitigate crises and in developing and maintaining robust compliance programs.
Stacey began her legal career in the New York County District Attorney's office, trying dozens of bench and jury trials, including a "cold case" homicide. She also served as a member of the Sex Crimes and Welfare Fraud Prosecution units.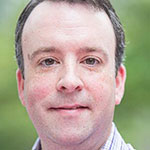 Tom Murray
Vice President, Environmental Defense Fund
Tom Murray is Vice President of EDF+Business at Environmental Defense Fund, a leading international nonprofit organization that links science, economics, law and innovative private-sector partnerships to solve the most serious environmental problems. Tom spearheads EDF's work with companies and investors to catalyze environmental leadership and collaboration across organizations, industries, and supply chains. EDF+Business has been at the forefront of this change for 25 years, bringing cutting edge solutions to high-impact companies – including McDonalds, Walmart, and KKR – to transform business as usual in their products, operations, and advocacy.
Tom's team has kicked off transformations in market sectors including quick service restaurants, shipping, retail, private equity, and energy management. Notable initiatives include slashing supply chain greenhouse gas emissions with Walmart, creating a market for hybrid trucks with FedEx, raising the bar for environmental management in private equity with KKR, and launching EDF Climate Corps an innovative fellowship program to improve energy management.
Prior to joining EDF, Tom held several positions at ICF International and Jellinek, Schwartz & Connolly, where he advised government agencies and For tune 500 companies on environmental, safety and health compliance, pollution prevention, and legislative and regulatory strategy.
Tom is a frequent speaker at business conferences and his work has been featured in New York Times, Wall Street Journal, Financial Times, San Francisco Chronicle, Bloomberg, Fortune, Fast Company, NPR's Marketplace and Environmental Finance. He is an advisor to the American University Center for Environmental Policy.
Tom earned an M.B.A. from The George Washington University and B.A. in Political Science from Trinity College.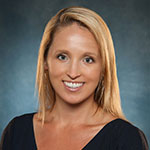 Katherine Neebe
Senior Director, ESG & Global Responsibility, Walmart
Katherine is an ESG executive with 20 years of experience developing, executing, and leading multi-million dollar initiatives across multiple sectors within social and environmental sustainability, encompassing topics such as human rights, climate change and natural capital. Her work has proven to deliver business value, proactively engage stakeholders and positively impact society and the environment.
Katherine joined Walmart in 2013 and currently leads the company's ESG strategy, focusing on strengthening the company's global responsibility program and demonstrating how it delivers shared value and long-term financial performance. In this capacity, she works across the enterprise to shape disclosures and close programmatic gaps. As part of her role, she also leads Walmart's work on human rights, inclusive of developing Walmart's first Statement on Human Rights which was released in late 2018.
Formerly, she was Director of Sustainability, Stakeholder Engagement, at Walmart and focused on high-impact partnerships that delivered strategic value to the business as well as international policy (inclusive of Walmart's engagement in the Paris Agreement negotiations). She also led strategic projects at Walmart on particularly complex sustainability issues, such as seafood.
Prior to Walmart, Katherine spent six years at WWF managing one of the world's largest corporate-NGO partnerships, a $97MM sustainability-driven initiative with The Coca-Cola Company. The focus of the partnership was to conserve iconic river basins, improve the efficiency of the company's water use, decrease the company's carbon dioxide emissions and support sustainable agriculture and packaging. In 2011, the effort expanded to include a cause-marketing platform directed towards polar bear conservation. Work was active in more than 49 countries.
Katherine received her MBA from The Darden School at UVA and has a BA in English from Colorado College.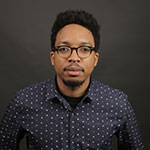 Vann Newkirk
Staff Writer, The Atlantic
Vann R. Newkirk II is a staff writer at The Atlantic, where he covers politics and policy, with a focus on race, civil rights, health policy, and environmental justice. A native of North Carolina and resident of Maryland, Vann's stories investigate issues around the intersection of politics and power in America. Vann was a 2017 recipient of the American Society of Magazine Editors' ASME Next award, granted every year to leading journalists under 30, and was also named to The Root's Root 100, a list of the 100 most influential African Americans in media. Prior to his work at The Atlantic, Vann has worked at Daily Kos and the Kaiser Family Foundation. His freelance work has appeared in the New York Times, the New Yorker, Ebony, GQ, Buzzfeed, and several other outlets.
Jim Nolan
Senior Director, HSE Advocacy & Policy, BP America
Jim Nolan is the Senior Director, HSE Advocacy & Policy, for BP America. He is responsible for advocacy in BP's Washington DC office on health, safety and environmental issues, including carbon policy, before key agencies such as the Environmental Protection Agency, the Occupational Safety and Health Administration, the Pipeline Hazardous Materials Safety Administration and the White House Council on Environmental Quality.
Prior to joining the BP Washington team, Jim served as HSE Managing Counsel for BP Legal, handling a wide variety of HSE issues. Before joining BP, Jim spent 3 years with the Chicago law firm of Winston & Strawn and 4 years with USEPA in Chicago.
Jim has a bachelor's degree from the Marquette University and a law degree from Indiana University.
Marcus Peacock
Chief Operating Officer, Business Roundtable, and former EPA Deputy Administrator
Marcus Peacock is Chief Operating Officer at Business Roundtable, responsible for developing, aligning and executing the organization's policy priorities. He is an expert on federal regulation, budgeting, and government performance systems. He has held a number of high-level posts in the US government including the Deputy Administrator at the Environmental Protection Agency (EPA) and the Associate Director for Natural Resources, Energy, and Science at the Office of Management and Budget (OMB). Marcus also served as a staff director on committees in both the US House and Senate, directed a project on federal subsidies at the Pew Charitable Trusts, and, earlier in his career, was a licensed Professional Engineer.
Marcus is recognized for a number of achievements. While serving as EPA's Chief Operating Officer, the agency won the President's Award for Excellence in Overall Management two years in a row -- the first time an agency won the award back-to-back. At OMB, Marcus led the team that created the Program Assessment Rating Tool (PART) used to measure the performance of federal programs. Subsequently, the PART won Harvard University's Innovations in Government Award and the American Society of Public Administration's Leadership Award. He also holds the distinction of being the first political appointee to maintain a public blog.
Marcus has a Bachelor's degree in Industrial and Systems Engineering from the University of Southern California and a Master's degree in Public Policy from Harvard University. He is a Fellow of the National Academy of Public Administration and a Senior Member of the Institute of Industrial Engineers.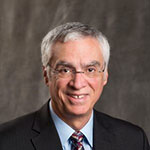 Bob Perciasepe
President, Center for Climate and Energy Solutions; former Deputy Administrator, EPA
Bob Perciasepe is President of the Center for Climate and Energy Solutions (C2ES), which is widely recognized in the United States and internationally as a leading, independent voice for practical policy and action to address our energy and climate challenges.
Mr. Perciasepe has been an environmental policy leader in and outside government for more than 40 years, most recently as Deputy Administrator of the U.S. Environmental Protection Agency (EPA). He is a respected expert on environmental stewardship, natural resource management, and public policy, and has built a reputation for bringing stakeholders together to solve issues.
While Mr. Perciasepe served as Deputy Administrator from 2009 to 2014, EPA set stricter auto emissions and mileage standards, increased protections for the nation's streams and rivers, and developed carbon emissions standards for power plants. Mr. Perciasepe was previously assistant administrator for both the agency's water and clean air programs, leading efforts to improve the safety of America's drinking water and development of a new infrastructure revolving fund for drinking water. He also led efforts to lower sulfur levels in gasoline and diesel fuel to reduce smog.
In 2002, Mr. Perciasepe joined the National Audubon Society, one of the nation's oldest conservation organizations, as its senior vice president for public policy. He served as the group's chief operating officer from 2004 to 2009, and worked to protect wetlands and expand environmental education, especially in urban areas.
He has also held top positions in state and municipal government — as Secretary of the Environment for the state of Maryland from 1990 to 1993 and as a senior planning official for the city of Baltimore, where he managed the city's capital budget.
Mr. Perciasepe is a member of the Bank of America National Community Advisory Council, a Fellow of the National Academy of Public Administration, and a member of the National Petroleum Council. He serves on the boards of the Keystone Policy Center and the Environmental Law Institute. He has received American University's William K. Reilly Award for Environmental Leadership, the Chesapeake Water Environment Association's Able Wolman Award, the American Lung Association's Distinguished Service award and the Walter G. Wells Conservation Award.
Mr. Perciasepe holds a master's degree in planning and public administration from the Maxwell School of Syracuse University and a Bachelor of Science degree in natural resources from Cornell University.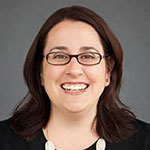 Alison Prost
Maryland State Director, Chesapeake Bay Foundation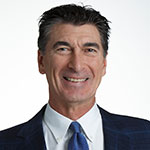 John Reeder
Executive in Residence at AU
Mr. Reeder is an Executive in Residence with AU's Center for Environmental Policy, visiting from the US Environmental Protection Agency where he most recently served as Deputy Chief of Staff. Previously, Mr. Reeder held several positions throughout EPA, including special assistant in EPA's Office of Water, director of EPA's environmental cleanups at federal Superfund sites, and director of EPA's Office of Congressional Affairs. He served on assignment to the US Senate during consideration of the 1990 Farm Bill, and again during reauthorization of 1996 Safe Drinking Water Act. He was awarded the Administrator's Gold Medal in 1997 for his work on safe drinking water legislative reforms. He has been a member of the federal career Senior Executive Service since 2002. Prior to government service, Mr. Reeder volunteered for active duty in the US Army. Serving in Germany, he was awarded the Army's Commendation Medal for "exceptionally meritorious service" upon completion of his tour. After returning from the military, he graduated from the University of Minnesota with a BS degree in Agriculture and Applied Economics (1985), and an MA degree from the Humphrey School of Public Affairs (1987).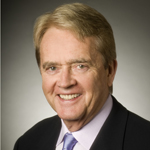 William K. Reilly
Former Administrator, US Environmental Protection Agency
William K. Reilly is one of the most respected environmental leaders in the country and has worked in public service, non-governmental organizations, and finance. He recently served as a Senior Advisor to TPG Capital, LP, an international investment partnership. During his tenure with TPG, he was the Founding Partner of Aqua International Partners (1998-2010), a private equity fund dedicated to investing in companies in the water sector. Mr. Reilly served as the first Payne Visiting Professor at Stanford University (1993-1994), Administrator of the US Environmental Protection Agency (1989-1993), president of World Wildlife Fund (1985- 1989), president of The Conservation Foundation (1973-1989), and director of the Rockefeller Task Force on Land Use and Urban Growth (1972- 1973). He served in the US Army to the rank of Captain, 1966-1968. From 1970-1972 he was a Senior Staff Member of the White House Council on Environmental Quality. He headed the US delegation to the United Nations Earth Summit at Rio in 1992. In May 2010, Mr. Reilly was appointed  by President Obama to co-chair the National Commission on the BP Deepwater Horizon Oil Spill and Offshore Drilling, and in late 2012 he was named to the President's Global Development Council for which he headed the working group on climate smart food security. 
Mr. Reilly is Chairman Emeritus of the World Wildlife Fund, Chairman Emeritus of the ClimateWorks Foundation, Chairman of the Advisory Board for the Nicholas Institute for Environmental Policy Solutions at Duke University, Co-Chairman of the Global Water Challenge, and serves on the executive committee of the U.S. Water Partnership. He recently rotated off the Board of the Packard Foundation. He currently serves on the Boards of Royal Caribbean International and as Chairman of Energy Future Holdings' Sustainable Energy Advisory Board. In 2007 Mr. Reilly was elected to the American Academy of Arts and Sciences. He holds a BA degree from Yale, JD from Harvard and MS in Urban Planning from Columbia University.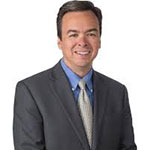 Lawrence S. Roberts
Counsel, Kilpatrick Townsend & Stockton; former Acting Assistant Secretary for Indian Affairs, DOI
Mr. Roberts draws upon his over 20 years of experience in federal Indian law to assist Tribes in reaching solutions on Federal Indian law matters administratively or in the courts. Mr. Roberts' experience is in the agencies Tribes engage with most often, including: the Department of the Interior, the National Indian Gaming Commission, the Department of Justice and the EPA. His work with the Department of the Interior was in the Office of the Assistant Secretary for Indian Affairs, including leading Indian Affairs from the previous Assistant Secretary's departure at the end of 2015 through January 20, 2017. During his tenure in Indian Affairs, Mr. Roberts also served as the Principal Deputy Assistant Secretary and the Deputy Assistant Secretary for Policy and Economic Development. The Office of the Assistant Secretary for Indian Affairs' portfolio is broad and includes: the restoration of tribal homelands; energy and economic development; fostering tribal self-determination and self-governance; Indian gaming; the Indian Child Welfare Act; law enforcement; transportation; natural resources; leasing and rights-of-way; reservation boundaries; and treaty rights protection. 
Prior to his appointment to Interior, Mr. Roberts served as the General Counsel of the National Indian Gaming Commission. In serving as the chief legal officer, he advised the Chairwoman and Commissioners on all matters before the Commission, including: litigation, enforcement actions, Commission decisions, and the adoption of Commission rules and policies.
Mr. Roberts began his legal career as a trial attorney with the United States Department of Justice. His work within the Indian Resources Section included litigation concerning tribal reserved treaty rights, reservation boundaries, tribal water quality standards, fee-to-trust acquisitions, tribal land claims and other matters implicating tribal rights. Mr. Roberts' work with EPA was in the Office of General Counsel, where he provided legal advice regarding the implementation of federal environmental programs in Indian country.
A citizen of the Oneida Tribe of Wisconsin, Mr. Roberts is a recipient of numerous awards including the National Congress of American Indians' Governmental Leadership Award (2017), the Department of Justice Assistant Attorney General's Award for Alternative Dispute Resolution, the Department of Justice Meritorious Award, the Department of Justice Special Commendation for Outstanding Service, and the University of Wisconsin Indigenous Law Students Association Alumnus of the Year.
Mr. Roberts was recognized by The Best Lawyers in America® in 2019 for Native American Law.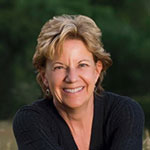 Martha Rudolph
Former Director of Environmental Programs at Colorado Department of Public Health
Martha E. Rudolph was the Director of Environmental Programs for the Colorado Department of Public Health and Environment from 2007 to January 2019.  As the Director, Ms. Rudolph oversaw the Air Quality, Environmental Health and Sustainability, Hazardous Materials and Waste Management, and Water Quality Divisions.  In 2010, Ms. Rudolph served as the Executive Director of the Department of Public Health and Environment under Governor Bill Ritter.
Ms. Rudolph is a member of the Division on Earth and Life Studies of The National Academies of Sciences, Engineering, and Medicine, a state advisor for the Georgetown Climate Center, and a member of the American College of Environmental Lawyers.  She served as the past President of the Environmental Council of States and was on the Board of Directors for the Environmental Research Institute of the States, co-chair of the ECOS Shale Gas Caucus and chair of the ECOS Air Committee.
An environmental attorney, Ms. Rudolph has worked in private practice, and in-house at a natural gas pipeline company.  Ms. Rudolph received her JD from Georgetown University Law Center.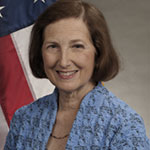 Lois Schiffer
Former General Counsel for the National Oceanic and Atmospheric Administration and former Assistant Attorney General for ENRD
Lois J. Schiffer is an environmental lawyer with extensive experience in natural resources and pollution protection laws through her work in federal jobs, in private practice, and for non-profit organizations.  She has been General Counsel at the National Oceanic and Atmospheric Administration (2010-2017), and from 1993-2001 served as the Assistant Attorney General for the Environment and Natural Resources Division at the Department of Justice with responsibility for cases related to pollution, natural resources, wildlife, tribal law, and federal lands.  She has served as General Counsel to the National Capital Planning Commission and at National Public Radio. 
She was in private practice at a law firm now called Lewis Baach Kaufmann Middlemiss.  For 30 years she was an adjunct professor of environmental law at Georgetown University Law Center.
Ms. Schiffer is the recipient of the Charles Fahy Distinguished Adjunct Professor Award at Georgetown University Law Center; of the Edmund J. Randolph Award for outstanding service at the Department of Justice; of an honorary law degree from Vermont Law School (2017); and of the American Bar Association Section on Environment, Energy, and Natural Resources Lifetime Achievement Award (2018).  Ms. Schiffer received her undergraduate degree from Radcliffe College (1966) and her law degree from Harvard Law School (1969).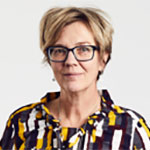 Kirsten Schroeder
Global Business Services Partner, IBM
Kirsten Schroeder is an Executive with IBM Global Business Services and has worked exclusively over the past 25 years with public sector clients – federal, state, and local. Over the course of her consulting career, she has worked with clients focused on delivering information technology in support of environmental, transportation, and educational programs. In working with clients, she has delivered information technology that has supported transformation initiatives, particularly as it relates to data transparency in a federal-state-local program implementation. In the recent years, she has worked with clients to explore and implement emerging technologies, such as Blockchain, Artificial Intelligence, Internet of Things, Cybersecurity, and Cloud Based infrastructure and technologies. Prior to IBM, Ms. Schroeder worked with PwC Consulting, SAIC, and Westat. Ms. Schroeder has a master's degree in Public Policy and Management and a Bachelor of Science Degree from University of Wisconsin. Ms. Schroeder holds a master's degree in Policy and Management from Carnegie Mellon University, and a bachelor's degree in Geology and Earth Science from University of Wisconsin-Madison.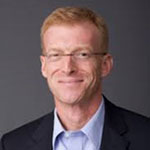 Howard Shelanski
Professor of Law, Georgetown University, and Partner, Davis Polk & Wardwell LLP; former Administrator, White House Office of Information and Regulatory Affairs (OIRA)
Howard Shelanski is a partner in Davis Polk's Litigation Department in Washington DC. He is one of the nation's leading authorities on antitrust and regulation, with high-level experience at the Federal Trade Commission, the Federal Communications Commission, and in the Executive branch of government. He is also a Professor of Law at Georgetown University. Mr. Shelanski served as Administrator of the White House Office of Information and Regulatory Affairs from 2013 to 2017. Previously, he was Director of the FTC's Bureau of Economics, where he supervised economic analysis and advised the Commission on economic policy matters. From 2009 to 2011, he served as the Bureau's Deputy Director. 
Before joining the FTC and the Georgetown Faculty, Mr. Shelanski was a Professor of Law at the University of California, Berkeley, where he co-directed the Berkeley Center for Law and Technology from 2000 to 2008. He was Chief Economist of the Federal Communications Commission from 1999 to 2000, and a Senior Economist for the President's Council of Economic Advisers at the White House from 1998 to 1999. Mr. Shelanski served as a law clerk to Justice Antonin Scalia of the U.S. Supreme Court, Judge Louis H. Pollak of the U.S. District Court for the Eastern District of Pennsylvania and Judge Stephen F. Williams of the U.S. Court of Appeals for the District of Columbia Circuit.
William J. Snape III
Assistant Dean of Adjunct Faculty Affairs and Fellow in Environmental Law, AU Washington College of Law 
William (Bill) J. Snape, III is a fellow and practitioner-in-residence at American University, Washington College of Law, as well as the Assistant Dean of Adjunct Faculty Affairs. Snape is also senior counsel with the Center for Biological Diversity, where he works on endangered species, public lands and energy issues. He is co-producer of "Hot Air," a radio podcast show on global warming policy and regulation. Previously, Snape was vice president and chief counsel at Defenders of Wildlife for over a decade.
Snape has litigated a number of environmental and related cases in federal court, and argued Center for Biological Diversity v. Interior (D.C. Cir. 2009), which rejected the federal government's plan for oil and gas drilling off the coast of Alaska in part because of climate change concerns. Snape is the author of numerous articles on natural resource issues, including the book Biodiversity and the Law published by Island Press. He is currently chairman of the board for the Endangered Species Coalition, and general counsel of the United States Climate Action Network.
He is a magna cum laude graduate of the Honors College at the University of California, Los Angeles, and received his law degree from George Washington University. Snape is a masters' swimmer and water polo player, has coached at both the Division I and Division III levels of college swimming, and was named the 2011 world swim coach of the year by the International Committee of Sports for the Deaf. He continues to advise both United States Deaf Swimming and Gallaudet University on various matters relating to deaf athletics.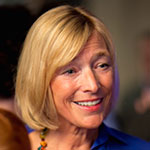 Maggie Burnette Stogner
Executive Director of American University's Center for Environmental Filmmaking
Maggie Burnette Stogner is the Executive Director of the Center for Environmental Filmmaking at American University's School of Communication, where she also teaches environmental and wildlife filmmaking and documentary production. She has been directing, producing, and writing award-winning documentaries for over 25 years, including ten years producing and overseeing over 200 films for National Geographic's documentary series "EXPLORER". Through her production company Blue Bear Films, she also creates films and immersive media for world-touring cultural and archaeology exhibitions for National Geographic, the Smithsonian Institution, LucasFilm, the Canadian Museum of Civilization and History, and others. And, she recently directed and produced the award-winning independent film "In the Executioner's Shadow". She is a judge for the Emmy Awards finalists in the categories of Best Documentary and Best Natural History, a member of the Academy of TV Arts and Sciences, and an Executive Member of Women in Film and Video.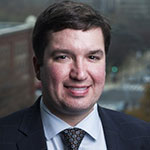 Aaron Szabo
Partner, CGCN Group; former Senior Counsel, CEQ
Aaron Szabo brings more than a decade of government experience to CGCN in federal energy and environmental policy. He worked under the Trump, Obama and Bush administrations on energy and environmental issues, including the development, repeal and replacement of the Clean Power Plan, the National Ambient Air Quality Standards (NAAQS) for Ozone and Particulate Matter, the Safer Affordable Fuel-Efficient (SAFE) Vehicles rule and New Source Performance Standards.
Prior to joining CGCN, Szabo was senior counsel for the White House Council on Environmental Quality (CEQ). In that role, he provided interpretations of environmental, energy and natural resources statutes and regulations for the administration. Before working at CEQ, Szabo served as a senior policy advisor and policy analyst for the White House Office of Management and Budget (OMB)'s Office of Information and Regulatory Affairs (OIRA), where he worked on domestic energy and environmental regulatory policy, as well as international regulatory cooperation and coherence with representatives from Mexico, El Salvador, Colombia, Indonesia and Korea. Before working at the White House, he began his government career as an analyst for the U.S. Nuclear Regulatory Commission.
Szabo is from the D.C. area, having earned a B.A. in Economics, Government and Politics from the University of Maryland, College Park, as well as a J.D. from the George Washington University Law School.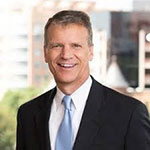 Ronald J. Tenpas
Partner, Vinson & Elkins; former Assistant Attorney General, ENRD
Ron Tenpas is one of the country's preeminent environmental litigators. A former Assistant Attorney General (AAG) for the Environment and Natural Resources Division of the U.S. Department of Justice, Ron represents clients in civil and criminal investigations related to alleged environmental violations, imports and other matters. He also represents companies and trade associations in commenting on proposed regulations and in litigation challenging new regulatory provisions.
In counseling clients, Ron draws upon 12 years of experience in the Justice Department. As AAG, a title he held from 2007 until 2009, he managed a 700-person division that included 400 lawyers. He oversaw civil and criminal litigation arising under more than 150 environmental and natural resources laws.
In addition, as AAG Ron defended the government when the government was sued in connection with its own use of natural resources. Ron also advised Cabinet and White House officials on policy and litigation risks associated with the environmental laws. Under Ron's watch, the Justice Department secured what was at the time the largest criminal penalty under the Clean Air Act.
Before he was appointed AAG, Ron served as an Associate Deputy Attorney General, as the U.S. Attorney in the Southern District of Illinois, and as an Assistant U.S. Attorney in the District of Maryland and the Middle District of Florida. He investigated and tried white-collar matters related to healthcare fraud and public corruption.
A Rhodes Scholar and editor-in-chief of the Virginia Law Review, Ron served as a clerk to Chief Justice William H. Rehnquist of the U.S. Supreme Court.
Ron's environmental practice has been recognized by Chambers USA from 2011 to 2018. A source quoted by Chambers said Ron has "a unique combination of being a skilled environmental lawyer and being able to clearly communicate to his clients and develop a path forward."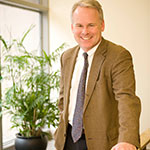 Michael Vandenbergh
Vanderbilt University and former EPA Chief of Staff
Michael Vandenbergh is a leading scholar in environmental and energy law whose research explores the relationship between formal legal regulation and informal social regulation of individual and corporate behavior. His work with Vanderbilt's Climate Change Research Network involves interdisciplinary teams that focus on the reduction of carbon emissions from the individual and household sector. His corporate work explores private environmental governance and the influence of social norms on firm behavior and the ways in which private contracting can enhance or undermine public governance. Before joining Vanderbilt's law faculty, Professor Vandenbergh was a partner at a national law firm in Washington, D.C. He served as Chief of Staff of the U.S. Environmental Protection Agency from 1993 to 1995. He began his career as a law clerk for Judge Edward R. Becker of the U.S. Court of Appeals for the Third Circuit in 1987-88. In addition to directing Vanderbilt's Climate Change Research Network, Professor Vandenbergh serves as co-director of the law school's Energy, Environment and Land Use Program. He was named a David Daniels Allen Distinguished Professor of Law in fall 2013. A recipient of the Hall-Hartman Teaching Award, he teaches courses in environmental law, energy, and property. Professor Vandenbergh has been a visiting professor at the University of Chicago Law School and at Harvard Law School. He is a member of the American College of Environmental Lawyers.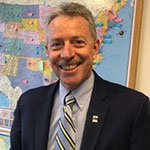 Don Welsh
Executive Director, Environmental Council of the States (ECOS); former EPA Regional Administrator (Region 3, Philadelphia)
Donald (Don) Welsh is the Executive Director at ECOS. Prior to working at ECOS, Don held several positions at the Pennsylvania Department of Environmental Protection (DEP), including Deputy Secretary for State/Federal Relations. From 2001 to 2009, Don served as U.S. EPA Region 3 Regional Administrator. He was President & Chief Executive Officer of the Pennsylvania Environmental Council from 2009 to 2010. Appointed in 2013 by the Governor of Pennsylvania to the Citizens' Advisory Council (CAC) to the Pennsylvania DEP, Don served as its Chairman from 2017 to 2018. Don also served as a voting member of the Environmental Quality Board, which adopts environmental regulations in Pennsylvania. Don earned a B.A. in Political Science from the University of Pennsylvania.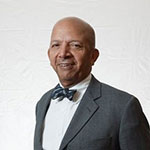 Anthony Williams
Mayor of Washington, DC from 1999-2007
Tony Williams, the former Mayor of Washington, D.C. (1999 – 2007), is the current Chief Executive Officer of the Federal City Council, an organization focusing the creative and administrative talents of Washington's business and professional leaders on major problems and opportunities facing the District.
  
He is widely credited with leading the comeback of Washington D.C. during his two terms as Mayor, restoring the finances of our nation's capital, and improving the performance of government agencies, all while lowering taxes and investing in infrastructure and human services. 
In addition to his duties with the Federal City Council, Mayor Williams is a Senior Advisor to King and Spaulding, LLP.  He serves on several company boards as well as the boards of Urban Institute and the National Geographic Society. 
Prior to Federal City Council, he led the Global Government Practice at the Corporate Executive Board in Arlington, Virginia.  He also taught public finance and urban leadership as the William H. Bloomberg Lecturer in Public Management at Harvard's John F. Kennedy School of Government while coordinating programs for the Municipal Innovation Program at the Ash Center for Democratic Governance and Innovation.
Before his election as Mayor, he was the independent Chief Financial Officer of the District from 1995 to 1998, working with and on behalf of local officials, the D.C. Financial Control Board, and the U.S. Congress. Before his service in local Washington, Tony worked in a variety of positions in federal, state, and local government, including as the first CFO for the U.S. Department of Agriculture, appointed by President Bill Clinton and confirmed by the U.S. Senate.  
He holds a BA from Yale, an MPP from the Harvard Kennedy School, and a J.D. from the Harvard Law School, as well as a number of awards and honorary degrees, including Governing Magazine Public Official of the Year in 1997.  He is a fellow of the National Academy of Public Administration and former President of the National League of Cities.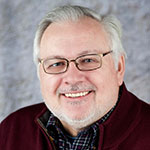 Terry F. Yosie
former President and CEO, World Environment Center; former Director EPA Science Advisory Board
Terry has served as the President and CEO of the World Environment Center from 2006 to 2018. He's held senior management positions at the Environmental Protection Agency, and in the chemical and petroleum sectors. He's served on various U.S. National Academy committees and is the author of more than 80 professional publications. He received his Doctorate in Humanities and Social Sciences from Carnegie Mellon University in 1981. He is a member of Ingersoll Rand's Sustainability Advisory Council and The Dow Chemical Company's Sustainability External Advisory Council. WEC is a global nonprofit, non-advocacy organization whose mission is to advance sustainability in the business strategies and operations of global companies and provide thought leadership on emerging issues and business excellence.