Upstream Downriver
Film & Symposium to Celebrate the 50th Anniversary of the Clean Water Act
Agenda
September 29, 2022
Constitution Hall, East Campus, American University
8:30AM (Eastern Standard Time) Registration Opens - Continental Breakfast
9:00-9:30AM (EST) Opening Session
Speakers:

Daniel J. Fiorino, Director, Center for Environmental Policy, American University, School of Public Affairs
Vicky Wilkins, Dean, School of Public Affairs, American University

9:30-10:30AM (EST)
The Origins and Evolution of the Clean Water Act
Hear from national policy experts in this discussion of the history, political context and ecological foundations of the Clean Water Act. The state and federal division of authority will be addressed along with the gaps that remain in terms of enforcement and infrastructure investments in underserved and communities of color. Current threats to the law and future policy considerations will also be discussed.
Moderator:

Tracy Mehan, Executive Director, Government Affairs at American Water Works Association

Speakers:

Brenda Mallory, Chair, Council on Environmental Quality
Adrienne Hollis, Vice President, Environmental Justice, Climate, and Community Revitalization, National Wildlife Federation
Tom Jorling, former Minority Counsel, Senate Committee on Public Works
10:30-10:45AM (EST) Break
10:45-11:45AM (EST)
The Persistent Challenges of Non-Point Source Pollution
State and local practitioners will discuss the issues associated with non-point source pollution resulting from agriculture and transportation sources, with a focus on the unique hardships plaguing residents in poor and rural communities. Technology innovations and green infrastructure investments will be highlighted as potential strategies for addressing these complex problems.
Moderator:

Betsy Nicholas, Executive Director, Waterkeepers Chesapeake

Speakers:

Fred Tutman, CEO and RIverkeeper, Patuxent Riverkeeper
Lynn Broaddus, Broadview Collaborative
Moira Mcdonald, Director, Environment Program, Walton Family Foundation
11:45AM-1:00PM (EST)
Lunch
1:00-2:00PM (EST)
The Impacts of Climate Change on Water Resources
Severe drought, forest fires, floods and landslides are endangering lives, food supplies and livelihoods. Further, nutrient and toxic pollution, combined with extreme heat and evaporation are inexorably disrupting aquatic ecosystems. In this discussion, practitioners will examine the range of climate effects and innovative mitigation and adaptation strategies, with a particular focus on strategies for helping at-risk communities adapt and thrive.
Moderator:

Tom Kiernan, President, American Rivers

Speakers:

Navis Bermudez, Deputy Assistant Administrator for Water, Environmental Protection Agency
Mark Magaña, Founding President & CEO, GreenLatinos
Christophe Tulou, Majority Senior Counsel on Senate Environment and Public Works Committee
2:00-2:15PM (EST) Break
2:15-3:15PM (EST)
Raising Awareness and Engagement Through Community Action
With the "Infodemic" creating confusion about scientific information, the ability to clearly convey information about water resources is more important than ever. In this discussion, activists, educators and communication experts will share best practices in raising awareness and engaging the public in water stewardship.
Moderator:

Jeffrey Madison, The Climate Daily Podcast, American University

Speakers:

La'Tanya Scott, Education Director, Cahaba River Society

Julian Gonzalez, Senior Legislative Counsel, Earthjustice

Shannon F. Wheeler, Vice Chair, Nez Perce Tribal Executive Committee
3:15-3:45PM (EST)
Upstream, Downriver Filmmaker Discussion
The filmmakers and featured speakers of Upstream, Downriver will provide a brief introduction of the film and address their approach to incorporating its core messages and themes.
Speakers:

Maggie Stogner, Director, Center for Environmental Filmmaking, American University
Marissa Woods, Amercian University Graduate Student, Associate Professor
3:45-4:15PM (EST)
Presentation of Upstream, Downriver
The premiere of Upstream, Downriver will be shown.
4:15-5:30PM (EST)
Reception
Join us for a reception after the premiere of Upstream, Downriver.
Below are the bios of the speakers & moderators attending the Clean Water Act symposium.
Navis Bermudez
Deputy Assistant Administrator for Water, Environmental Protection Agency
Navis Bermudez serves as the Deputy Assistant Administrator at EPA's Office of Water working to ensure that drinking water is safe, wastewater is safely returned to the environment, and surface waters are properly managed and protected.
Prior to joining EPA, Navis served as Professional Staff for the U.S. Committee on Transportation and Infrastructure, Subcommittee on Water Resources and Environment; Federal Legislative Director for the Southern Environmental Law Center; and Senior Federal Policy Analyst in the State of New York Governor's DC Office. In addition, Navis spent five years working at the Sierra Club focusing on protecting water rights in the state of Washington.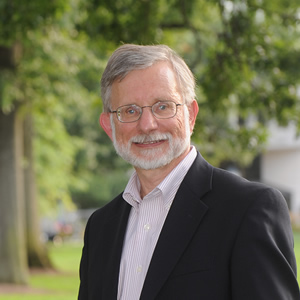 Daniel Fiorino
Director, Center for Environmental Policy
Daniel J. Fiorino is the founding Director of the Center for Environmental Policy and Distinguished Executive in Residence in the School of Public Affairs at American University. A faculty member in the Department of Public Administration and Policy, he teaches environmental policy, energy and climate change, environmental sustainability, and public management.
Dan is the author or co-author of seven books and some 60 articles and book chapters. According to Google Scholar, his work is cited some 5.300 times in the professional literature. His recent books are A Good Life on a Finite Earth: The Political Economy of Green Growth (Oxford University Press, 2018), Can Democracy Handle Climate Change? (Polity Books, 2018), and Conceptual Innovation in Environmental Policy (with James Meadowcroft, MIT Press, 2017). MIT Press also published the second edition of Environmental Governance Reconsidered (with Robert F. Durant and Rosemary O'Leary) in 2017.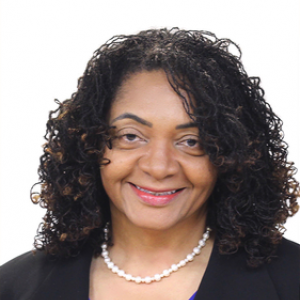 Adrienne Hollis
Vice President, Environmental Justice, Climate and Community Revitalization, National Wildlife Federation
Adrienne L. Hollis is the senior climate justice and health scientist at the Union of Concerned Scientists, where she leads the development, design, and implementation of methods for accessing and documenting the health impacts of climate change on communities of color and other traditionally disenfranchised groups. Hollis works with environmental justice communities to identify priority health concerns related to climate change and other environmental assaults, and evaluates climate and energy policy approaches for their ability to effectively address climate change and benefit underserved communities.
Prior to joining UCS, Hollis served as the director of federal policy at WE ACT for Environmental Justice and taught at the George Washington University Milken School of Public Health and the American University Washington College of Law. She has more than 20 years of extensive experience in the environmental arena, particularly focused on environmental justice, equity and inclusion, and the adverse health effects of environmental exposures and climate change on vulnerable communities, as an associate professor in public health, and as an environmental toxicologist and an environmental attorney.
She is a member of numerous organizations and boards, including the EPA's Clean Air Act Advisory Committee, the National Adaptation Forum's Steering Committee (co-chair) and its Equity Working Group, the American Public Health Association's Environment Section and Environmental Justice Subcommittee, the Endangered Species Coalition (vice chair and co-general counsel) and the Green Leadership Trust. She earned a BS in biology from Jackson State University, a PhD in biomedical sciences from Meharry Medical College, a JD from Rutgers University School of Law, and completed postdoctoral studies at Harvard University School of Public Health.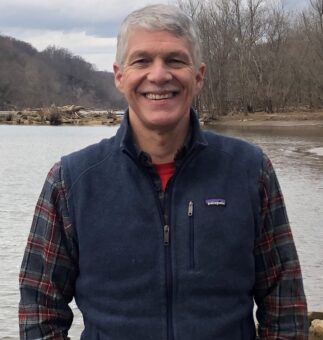 Tom Kiernan
President, American Rivers
Throughout his career, Tom Kiernan has dedicated himself to protecting the nation's lands and waters, diversifying the conservation movement, and advancing innovative solutions to benefit people and nature.
Before joining American Rivers, Tom led the American Wind Energy Association for over seven years, growing the organization and advancing a clean energy policy agenda to fight climate change. As President of the National Parks Conservation Association (NPCA) he and his team established the Community Partners Program– one of the first diversity programs of any major conservation organization.
Tom developed a love for rivers at an early age, growing up on the Potomac River in metropolitan Washington, DC. He co-founded the Rocky Mountain Outdoor Center on the Arkansas River in Colorado and worked at North Carolina's Nantahala Outdoor Center guiding trips throughout the Southeast. Today, Tom is an avid rower who spends time on the Potomac River most mornings.
Mark Magaña
Founding President & CEO, GreenLatinos
Mark Magaña is the first Latino to have served as senior staff at both the White House and in Congressional leadership – as Special Assistant to President Clinton for White House Legislative Affairs and Senior Policy Advisor to the House Democratic Caucus Vice-Chair Robert Menendez. Mark also served as a Presidentially appointed Congressional Liaison at the Department of Health and Human Services (HHS), as Legislative Assistant to Congressional Representative Jim McDermott (D-WA), as a Federal Legislative Representative for the City of Los Angeles, and as a Research Assistant for the National Association of Latino Elected and Appointed Officials (NALEO). He also is the founder and principal of the Hispanic Strategy Group, a consulting firm.
As an early supporter of Senator Obama's Presidential Campaign, in February of 2007, Mark founded the National Latinos for Obama. Through Latinos for Obama, he helped build a national grassroots organization and mobilization effort. Mark is on the boards of the League of Conservation Voters, Green 2.0, and the Children's Environmental Health Network.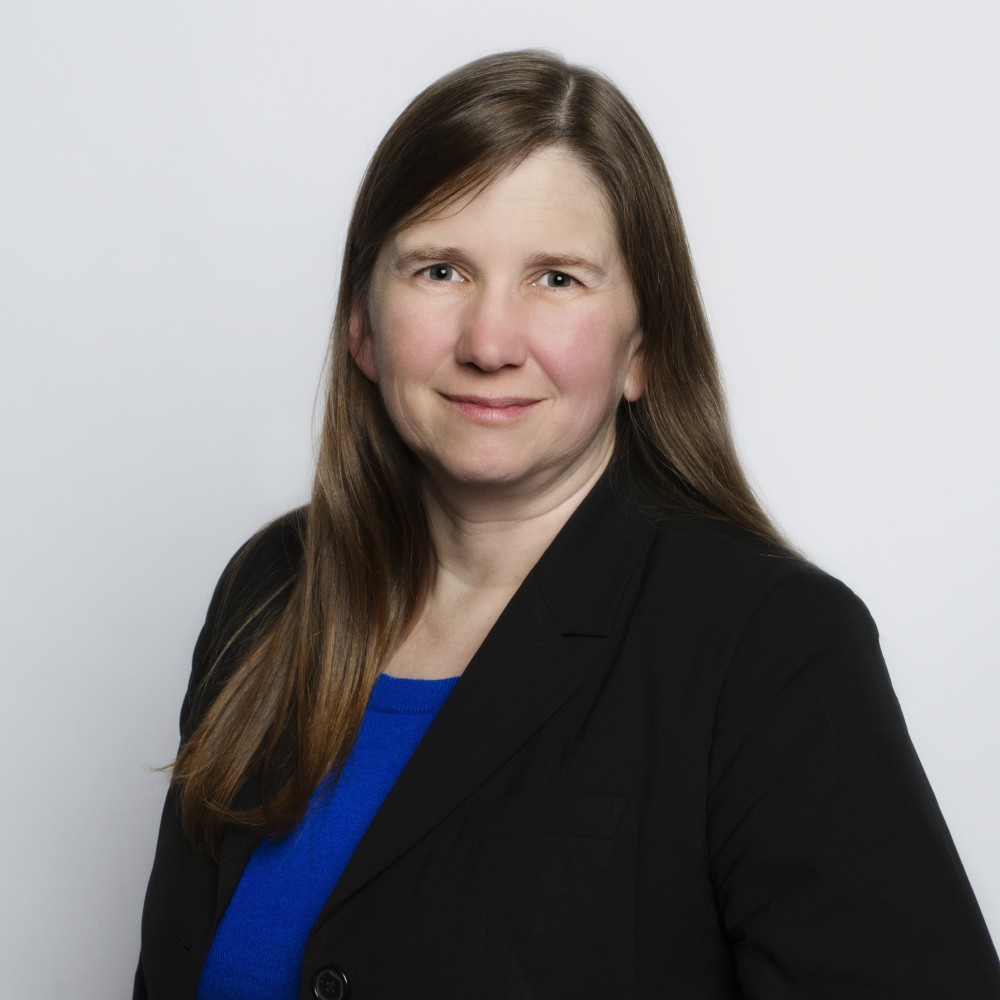 Moira Mcdonald
Director, Environment Program, Walton Family Foundation
Moira Mcdonald is director of the Environment Program at the Walton Family Foundation. For the last 11 years, she has led the foundation's Mississippi River and coastal initiatives. Moira has more than 20 years' experience in wetlands and freshwater conservation and previously managed Mississippi River and Great Lakes programs on freshwater conservation at the National Fish and Wildlife Foundation as a Senior Advisor.
Moira has a dedicated her work and time to understanding the complexities of thriving ecosystems and the people and communities that depend on them. With nearly a dozen years leading the Walton Family Foundation's Mississippi River and Delta Program, Moira helped leverage historic funding for Coastal Louisiana restoration and led work to make conservation a more integral part of federal agricultural policy.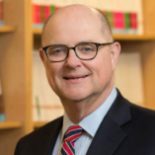 Tracy Mehan
Executive Director, Government Affairs at American Water Works Association (AWWA)
Prior to his role at AWWA, G. Tracy Mehan, III served as Interim President of the U.S. Water Alliance, Source Water Protection Coordinator for the U.S. Endowment for Forestry and Communities and Principal with The Cadmus Group. Tracy served as Assistant Administrator for Water at the U.S. Environmental Protection Agency from 2001-2003. He served as Environmental Stewardship Counselor to the 2004 G-8 Summit Planning Organization (2004). Mehan also served as director of the Michigan Office of the Great Lakes (1993-2001) and as Associate Deputy Administrator of EPA in 1992. He was director of the Missouri Department of Natural Resources from 1989 to 1992.
Tracy is a member of the Environmental Law Institute (ELI) and a regular book reviewer for ELI's flagship publication, The Environmental Forum.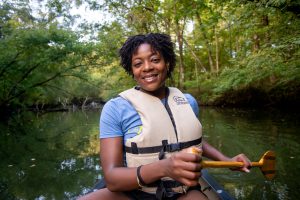 La'Tanya Scott
Education Director, Cahaba River Society
La'Tanya Scott is the Education Director for the Cahaba River Society. She previously served as Cahaba River Society Environmental Science Educator, delivering hands-on environmental education programs to students in the classroom and in the field through the Shane Hulsey CLEAN Environmental Education Program.
La'Tanya is a skilled outdoor educator and role model whose intense interest in the Cahaba River, skills, knowledge, and enthusiasm have led hundreds of students to understand the importance, and the wonders, of the Cahaba River.
La'Tanya serves on the Junior Board of the Alabama Rivers Alliance and has helped to form the active and dynamic junior board of the Cahaba River Society, for which she serves as staff liaison. As 2020-21 Co-Chair of the CRS Equity, Diversity and Inclusion Committee, La'Tanya steered monthly conversations to develop our EDI Statement of Intent and learn about the water equity issues of our people shed from diverse voices.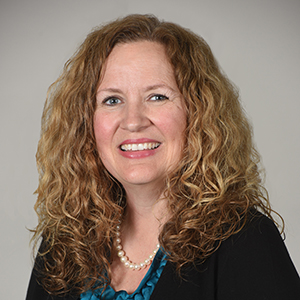 Vicky Wilkins
Dean, School of Public Affairs Department of Public Administration and Policy
Vicky M. Wilkins is the Dean of the School of Public Affairs and Professor of Public Administration and Policy at American University. Her primary research interests include representative bureaucracy; bureaucratic discretion; gender and race issues; deservingness; political institutions and human resource management. Her research appears in the American Political Science Review, Public Administration Review, Journal of Public Administration Research and Theory, Governance, Review of Public Personnel Administration, Administration & Society, Policy Studies Journal, and Legislative Studies Quarterly.
Vicky earned her BS in Political Science and History from Northern Michigan University, her MS in Human Resource Management from Chapman University, and her PhD in political science from the University of Missouri.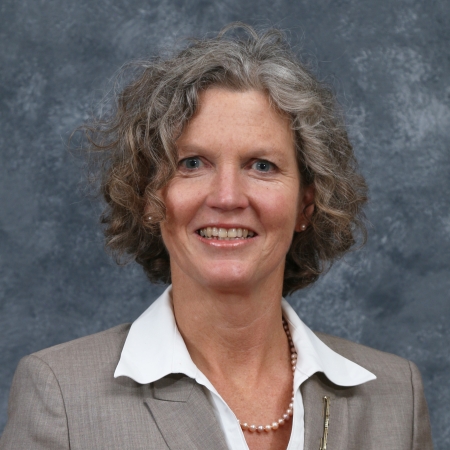 Lynn Broaddus
Broadview Collaborative
Lynn Broaddus formed Broadview Collaborative, Inc. as a platform for advancing sustainable, resilient practices in the water sector, with a particular interest in distributed and affordable water infrastructure. She serves as a strategic advisor and facilitator for private sector, non-profit, and philanthropic clients throughout North America, and is known for bringing new ways of thinking to the crucial environmental challenges of our day.
Lynn's prior work includes leading The Johnson Foundation's environment program from 2008-2014, convening hundreds of leaders to address national water sustainability and resiliency under the umbrella of "Charting New Waters". Earlier she held leadership roles with Milwaukee Riverkeeper®, The Nature Conservancy and NatureServe, and also has experience in energy conservation and teaching.
Lynn serves as an officer for the Water Environment Federation (immediate past-president), is past chair of River Network's board, and member emerita (past chair) of the University of Wisconsin-Madison's Nelson Institute Board of Visitors. She recently completed three years as a non-resident senior fellow with the Brookings Institution. Lynn is based in Minneapolis, MN.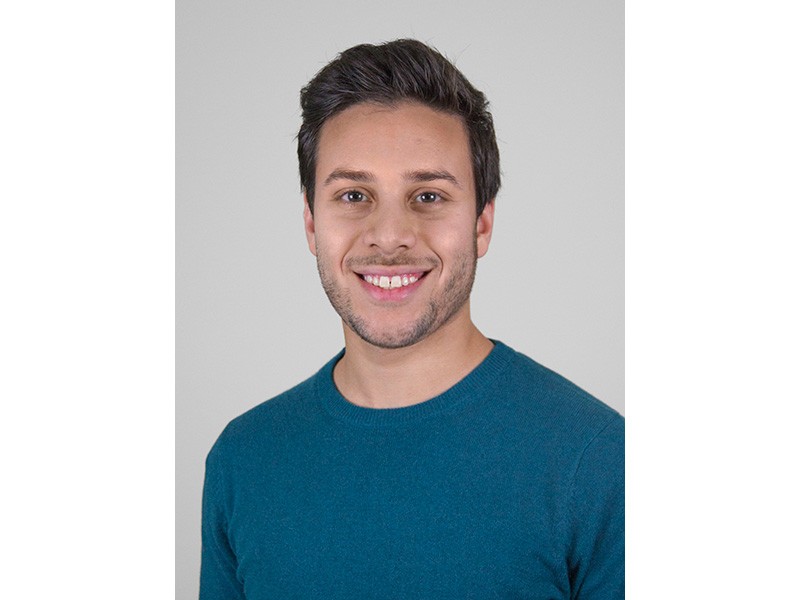 Julian Gonzalez
Senior Legislative Counsel, Earthjustice
Julian Gonzalez serves as senior legislative counsel for Earthjustice's Healthy Communities team in Washington, D.C., where he is the lead lobbyist on water policy. Julian partners with community members and NGOs across the country to push for laws and regulations ensuring that everyone has access to clean water, and ensuring that all of our rivers, streams, and lakes have strong protections from pollution. Before joining Earthjustice, Julian worked for GreenLatinos, handling water and oceans policy development, advocacy, and outreach to help ensure Latinx perspectives on water issues were reflected in Washington.
Originally from the Bronx, New York City, Julian's environmentalist journey began with frequent trips to the Bronx Zoo and volunteering with the New York City Environmental Justice Alliance. Along the way, Julian received a B.S. in Wildlife Conservation Biology and Management from the University of Delaware and a J.D. from the Catholic University of America Columbus School of Law in Washington.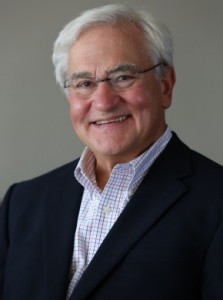 Tom Jorling
Former Minority Counsel, Senate Committee on Public Works
With his newly minted law degree, Mr. Jorling served with the Solicitor's office in the US Department of the Interior followed by service in the Counsel's office of the Smithsonian Institution. From his early days in Cincinnati and family camping trips in the west, Tom was concerned with rapid deterioration of the environment. This continuing concern led him to a position as Minority Counsel to the US Senate Committee on Public Works where he assisted the five Subcommittees in generating their legislative products, especially the Air and Water Pollution Subcommittee. He served in this capacity through the enactment of major environmental legislation. He and Majority Counsel Billings co-drafted the Clean Air of 1970 and the Clean Water Act of 1972, both Acts sponsored by Senators Muskie, Eagleton Cooper and Baker. These laws have formed the cornerstone of national efforts to keep our environment sustainable.
Mr Jorling became a professor of Environmental Studies and the Director of the Center for Environmental Studies at Williams College, positions he held for fifteen years, interrupted by his service in the Carter Administration as assistant administrator for Water and Hazardous Materials at the U.S. Environmental Protection Agency. In this position he was responsible for the implementation of the Clean Water Act, the Safe Drinking Water Act, and RCRA. From this position he was a major driving force behind efforts to clean up many coastal and waterfront area of the country, including Boston Harbor. His office also formulated the proposal for President Carter that led to the enactment of the Superfund Act.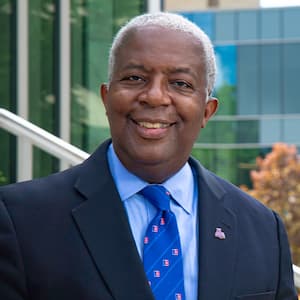 Sam Fulwood III
Dean, School of Communication
Sam Fulwood III is dean of American University's School of Communication and a prominent journalist, public policy analyst and author, whose work addresses key issues of media influences on American life. He has written and lectured extensively across the United States and internationally on U.S. race relations, data-driven journalism, and the intersections of media, technology and democracy.

In addition to his work at SOC, Fulwood is a nonresident senior fellow at the Center for American Progress, where he was a senior fellow and vice president for race and equity programming. He was also the former director and founder of American Progress' Leadership Institute, a program to assist with the advancement of people of color in public policy.

Earlier in his career, Fulwood was a metro columnist at The Plain Dealer in Cleveland, Ohio, the last stop in a nearly three-decade journalism career that featured posts at several metropolitan newspapers. During the 1990s, he was a national correspondent in the Washington, D.C., bureau of the Los Angeles Times, where he contributed to the paper's Pulitzer Prize-winning coverage of the 1992 Los Angeles riots.

He has also worked as a business editor and state political editor for The Atlanta Journal-Constitution; as an assistant city editor, business reporter, editorial writer, and Johannesburg, South Africa, bureau correspondent for the Baltimore Sun; and as a police, business, and sports reporter at The Charlotte Observer.

Fulwood is the author of two books: Waking from the Dream: My Life in the Black Middle Class (Anchor, 1996) and Full of It: Strong Words and Fresh Thinking for Cleveland (Gray & Company, 2004). Fulwood earned a Bachelor's in Journalism from the University of North Carolina at Chapel Hill.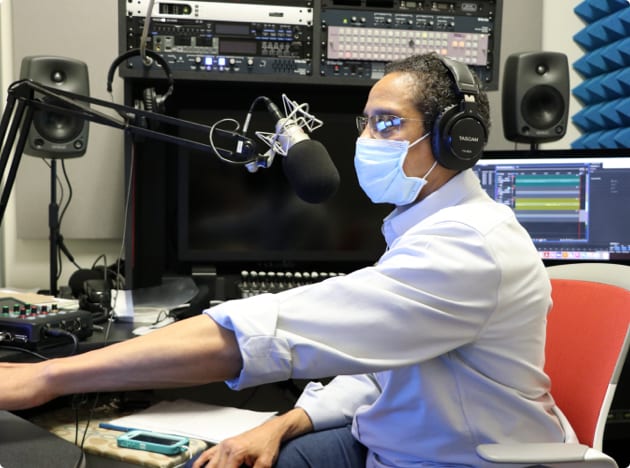 Jeffrey Madison
The Climate Daily Podcast, American University
Jeffrey Madison is an award-winning screenwriter, columnist, author, and radio host. He has written and recorded over 1,300 climate change stories published on over 390 podcast episodes as journalist/producer/co-host of The Climate Daily. Each of the stories feature people or organizations deploying mitigation, adaptation, and resilience strategies in their communities to combat climate change. 
In an effort to deal with his own anxiety around the overwhelming nature of climate change, he co-founded a non-profit whose mission was to educate students about climate change and to plant trees. In its three years of operation, iLiveGreen Foundation planted about ten thousand trees around the globe. Jeffrey then installed solar panels on his family home, rain barrels on its downspouts, and five years ago, bought an electric car. Since 2015, thanks to the solar panels and from driving his electric car, he's offset an average of 16,280 pounds of CO2 annually. 
Jeffrey also co-founded a successful food scrap compost company after discovering no full service, residential food scrap compost company existed in Washington, DC. In the three and half years he ran it before selling it, Veteran Compost Residential diverted 695,000 pounds of food waste away from local landfills and into natural compost soil amendment. Jeffrey is also a former airline captain, aviation science columnist, and public radio host.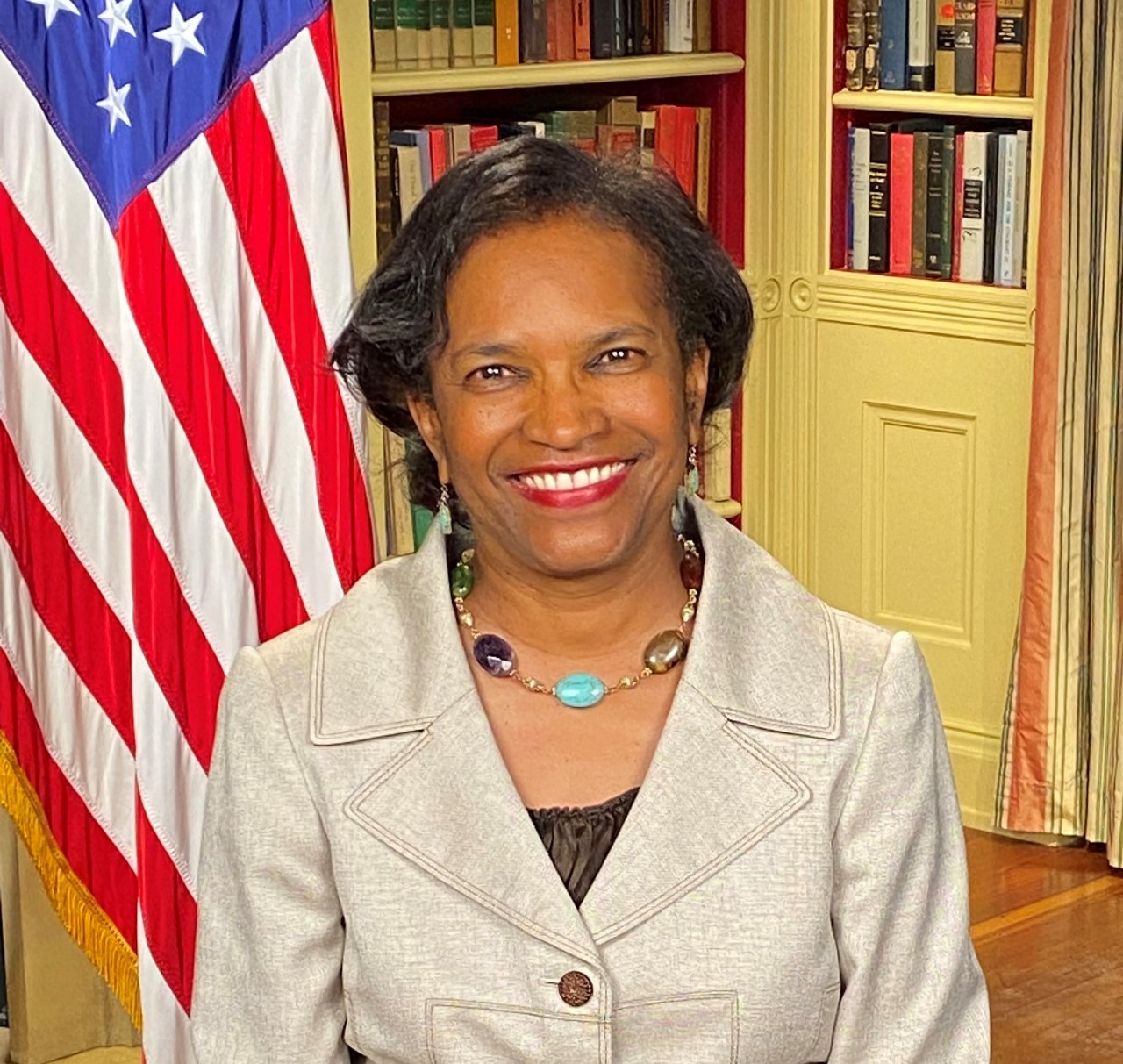 Brenda Mallory
Chair, Council on Environmental Quality
Brenda Mallory is the 12th Chair of the Council on Environmental Quality (CEQ). She is the first African American to serve in this position. As Chair, she advises the President on environmental and natural resources policies that improve, preserve, and protect public health and the environment for America's communities. She is focused particularly on addressing the environmental justice and climate change challenges the nation faces while advancing opportunities for job growth and economic development.
Chair Mallory has decades of experience in both the private and public sector, including spending nearly 20 years at the Environmental Protection Agency and CEQ, serving in a number of senior roles. In Chair Mallory's first stint at CEQ as the General Counsel, she helped shape many of President Obama's signature environmental and natural resource policy successes.
Now having returned to CEQ, Chair Mallory is looking to reinvigorate CEQ's important environmental policy role to advance President Biden's ambitious climate and environmental justice agenda.
Chair Mallory was the first in her family to attend college, graduating from Yale College with a double major in history and sociology and then from Columbia Law School as a Harlan Fiske Stone Scholar. She and her husband Mark live in Rockville, MD. They have three adult children. The family enjoys visiting the parks and other natural treasures that reflect the environmental values she has worked to protect.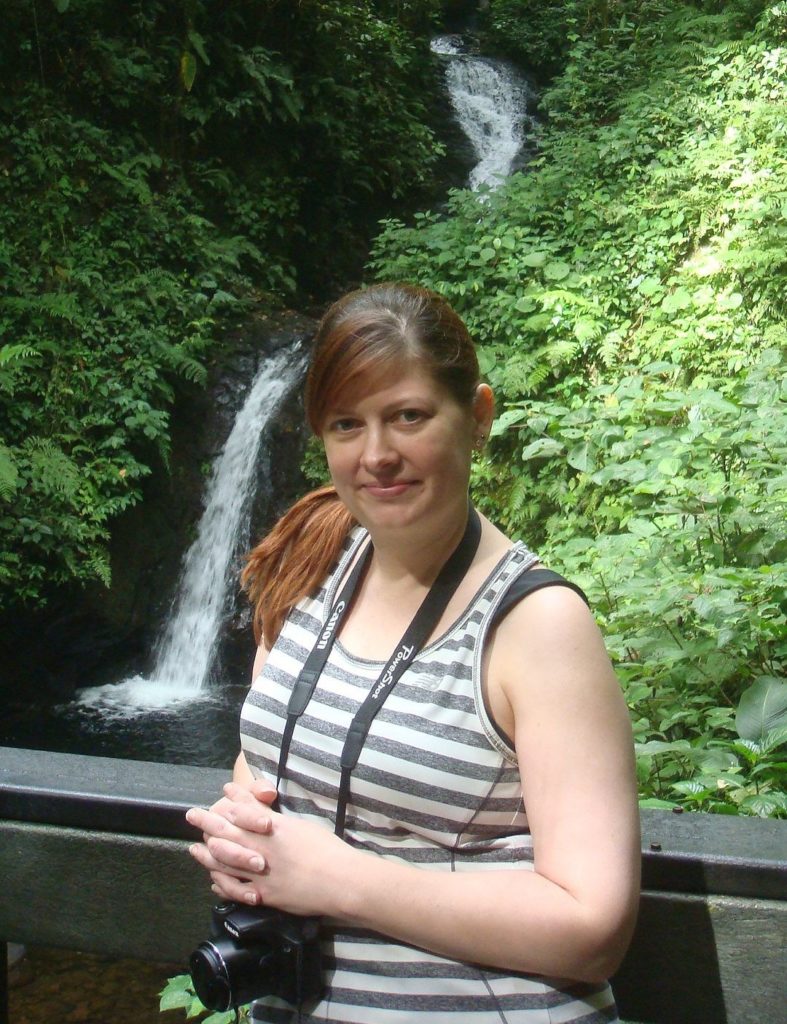 Betsy Nicholas
Executive Director, Waterkeepers Chesapeake
Betsy Nicholas has been leading Waterkeepers Chesapeake, the regional coalition of 19 Waterkeeper Organizations protecting the rivers and streams of the Chesapeake and Coastal Bays Watersheds since 2012. Betsy is also the founder of the Fair Farms campaign – building a movement of Marylanders of all stripes, working together for a new food system — one that is fair to farmers, invests in homegrown healthy foods and restores our waterways instead of polluting them.
Previously, Betsy worked as a trial attorney in the Environmental and Natural Resources Division of U.S. Department of Justice and served the General Counsel for Chattahoochee Riverkeeper in Atlanta. She has also been an environmental associate for law firms in New York and Washington, DC.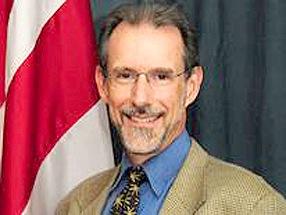 Christophe Tulou
Majority Senior Counsel on Senate Environment and Public Works Committee
Christophe Tulou is Senior Counsel for the U.S. Senate Environment and Public Works Committee Democratic staff. He previously served as senior advisor on the Chesapeake Bay to EPA Administrator, Gina McCarthy. He brings a diversity of executive and legislative experience at all levels of government, having served for ten years in various capacities in the U.S. House of Representatives, as cabinet secretary of the Delaware environmental and natural resources agency under then-Governor Tom Carper, and as director of the District Department of the Environment in Washington, DC.
Christophe worked as executive director of the Pew Oceans Commission and directed the Resilient Coasts Initiative for the H. John Heinz III Center. He also served as acting director of the Interstate Technology and Regulatory Council, operating under the umbrella of the Environmental Council of the States (ECOS).
He was born in Geneva, Switzerland, earned his B.S. in biology at the College of William and Mary, two masters in Zoology and Marine Affairs from the University of Rhode Island, and a law degree from Georgetown University.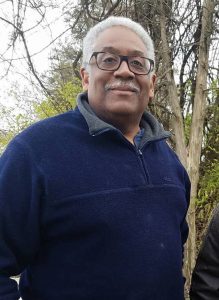 Fred Tutman
CEO and Riverkeeper, Patuxent Riverkeeper
As the founding Patuxent Riverkeeper, Fred Tutman serves as a community watershed advocate for Maryland's longest and deepest intrastate waterway. Since founding the organization in 2004, Fred has worked on a wide range of issues including the overhaul of the State's approach to regulating stormwater runoff, the creation of new rules to assist citizen's to attain standing in State Courts, and the landmark consent decree with a wastewater utility, the largest such settlement in Maryland's history.
As a grassroots organization, Patuxent Riverkeeper often responds compassionately to calls for help from people and communities in its service area who are not included in environmental outreach. Fred also happens to be the only African American Waterkeeper in the nation and a former board member of Waterkeeper Alliance which is the licensing body for all Waterkeepers internationally.
Fred serves on the Board of the Environmental Integrity Project, as a Governor appointed Commissioner on the State's Patuxent River Commission and on the Board of Waterkeeper Alliance, the international group that licenses Waterkeepers.
When not watchdogging his river, Fred teaches an adjunct course in Environmental Law and Policy at St. Mary's College of MD. In his spare time he performs trail maintenance on the Appalachian Trail and explores the Patuxent River watershed on foot and by kayak.
Shannon F. Wheeler
Vice Chair, Nez Perce Tribal Executive Committee
Chairman Shannon F. Wheeler was first elected to serve on the Nez Perce Tribal Executive Committee, the governing body of the Nez Perce Tribe, in 2016. He was re-elected to a second three-year term in 2019. During his tenure on the governing council, he served one year as the Chairman of the Law and Order Subcommittee and one year as the Treasurer. He has served as Chairman of the Nez Perce Tribal Executive Committee for the past three years.
Chairman Wheeler's experience in the private sector and as an individual exercising Nez Perce Tribal treaty-reserved rights has served as the foundation for the polices he has advocated for during his time on the executive committee. These polices include job creation, tribal economic development, natural resource management, and preservation of the culture, history and way of life of the Nimiipuu.
During his tenure as an elected official, he has helped create a day worker program, develop the Nez Perce Tribal Water Code, purchase several retail enterprises, and work with federal and state agencies on resource and land management throughout the Nez Perce Tribe's aboriginal territory.