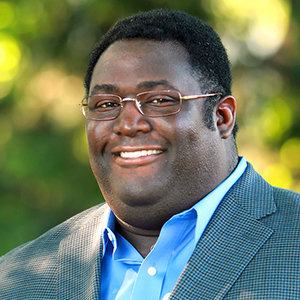 Deatrus LaCour

Adjunct Professorial Lecturer Department of Public Administration and Policy
Additional Positions at AU

Appointed Professor

Degrees

PhD, Industrial/Organizational Psychology, Capella University, Minneapolis, MN




MS, Business & Industrial Management Counseling, Wright State University, Dayton, OH

Favorite Spot on Campus

The middle of engaging discussions

Book Currently Reading

Making Conflict Work - Coleman & Ferguson (2014)

Bio

Dr. LaCour is Industrial-Organizational Psychologist and faculty member at the MSOD program at American University. He also holds an appointment as an Adjunct Professor for the Graduate program in Human Resource Development at Towson University. He is a senior practitioner and Lab Dean for the NTL Institute of Applied Behavioral Science. Dr. LaCour served as a subject matter expert and human systems consultant / coach focusing on applied behavioral science, complex systems change, experiential learning methods, systems awareness, systems thinking, learning methodologies and performance assessment.

Dr. LaCour is an international published author and presenter. His latest research-focused work is the book "Diversity Training: Expand on Strengths or Minimize Deficits". He has collaborated with client-organizations on projects for performance improvement and climate/culture change in Fortune 100 and non-profit systems. He has presented and lectured internationally on group dynamics, organizational behavior and strength-based inclusion. In addition, he is trained in evidence-based executive coaching and employs tools and methods for psychological testing, evaluation, and assessment for planned growth and development.

His expertise includes helping organizations implement applied psychology at work, how to address complex & "wicked" problems related to enterprise-wide transformation, foster cognitive & behavioral shifts for performance improvement, design and implement organizational learning strategies, develop performance measurement tools, and advance data sciences to interpret patterns and trends in "big data". He is currently working on designing tools and techniques for underperforming inclusion tactics. He has consulted to a variety of information technology, business services, industrial and governmental organizations. Dr. LaCour is a member of the American Psychological Association (SIOP and Division 14), the Society for Industrial Organizational Psychology.