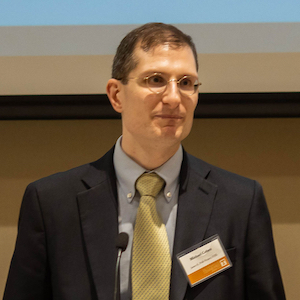 Michael Cohen

CCPS Faculty Fellow Department of Government
Degrees

Ph.D., Harvard University, 2008

B.A., Carleton College, 2002

Bio

Michael David Cohen is a faculty fellow in American University's Center for Congressional and Presidential Studies (CCPS). A historian and a documentary editor, he served until 2019 as editor of the University of Tennessee's James K. Polk Project, editing and publishing the letters of the eleventh U.S. president. In addition to three volumes of the Correspondence of James K. Polk, he has published articles in journals including The Good Society and The New England Quarterly. His book Reconstructing the Campus: Higher Education and the American Civil War won the Critics' Choice Book Award from the American Educational Studies Association and the Linda Eisenmann Prize from the History of Education Society.

Dr. Cohen appeared in a radio documentary about Sarah Childress Polk, the president's wife, on the Voice of America and delivered the 2016 Annual Presidential Lecture at Northwestern Oklahoma State University. He previously worked at the Papers of Elizabeth Cady Stanton and Susan B. Anthony at Rutgers University. He currently serves as a councilor-at-large for the Association for Documentary Editing.

In 2020 Dr. Cohen will launch a new project at CCPS to locate and publish, in print and online, the letters of Presidents Zachary Taylor and Millard Fillmore.