August 22, 2019 Key Executive Women in Leadership Forum Review
Key hosted it's second Key Executive Women in Leadership Forum of 2019 on Thursday August 22 at the American University Washington College of Law.
The forum featured two sessions, a plenary speaker and networking reception.
In partnership with Eagle Hill Consulting, a woman-owned firm, Key teamed up with Keri Gentilcore, Senior Director at Eagle Hill, for Session I: Playbook for Change - Championing Effective Change Management in Federal Government. In this session, attendees learned about trends in work culture and change management found in Eagle Hill's recent research, participated in live polling and worked with the facilitators to cultivate their own customized Playbook for Change.
For Session II, Conflict Resolution Practices for the 21st Century with Pamela Davis-Ghavami, attendees moved into the world of conflict management to explore conflict styles and how to develop and use conflict literacy to cultivate for effective teams and work environments conducive to positive conflict management and productivity.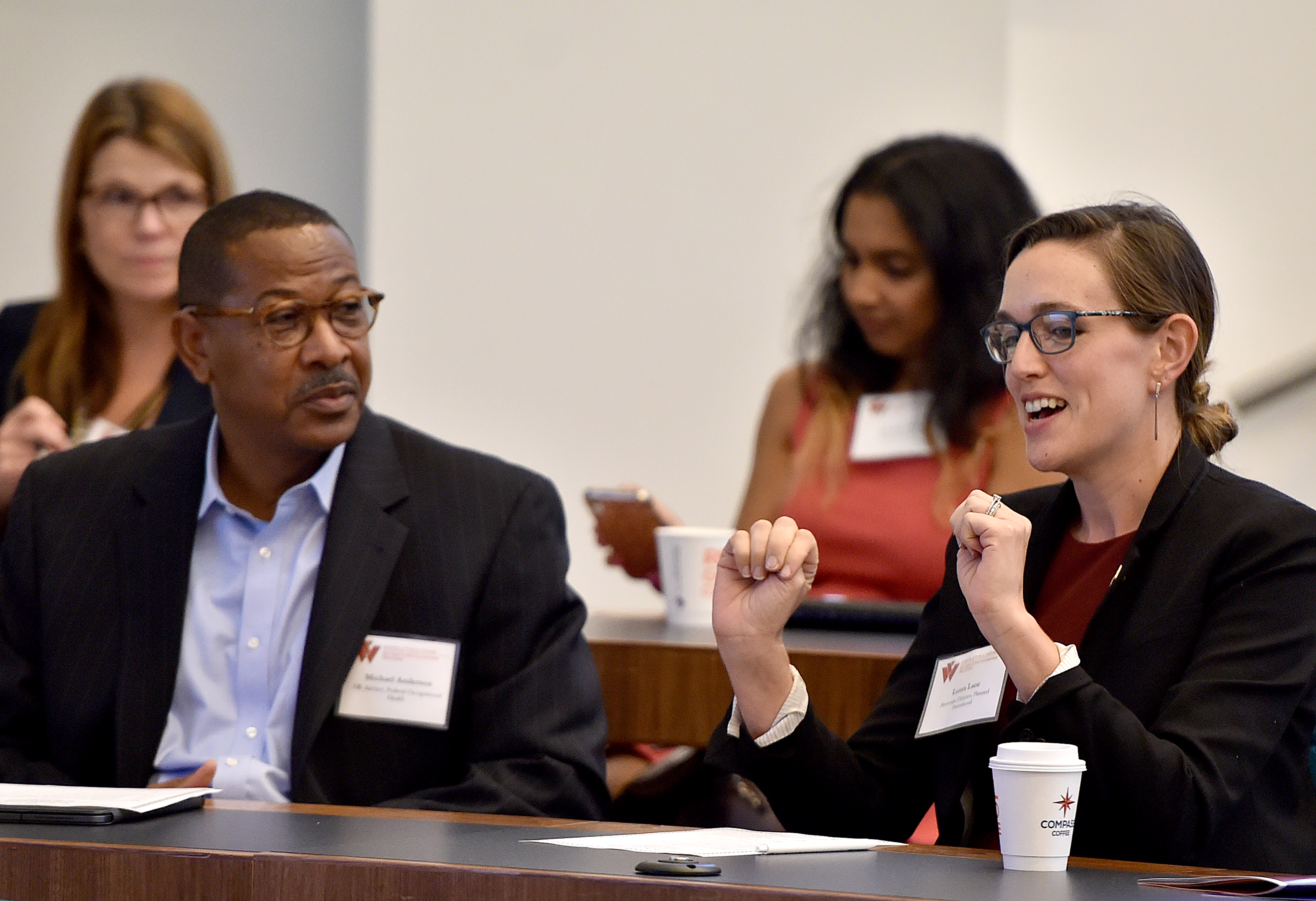 To finish out the day, Executive Women in Government President, Ellen McClain, delivered the Closing Remarks, citing her many years of service in the federal government and her growing desire to give back to the community.
The forum gave attendees the opportunity to learn and enhance skills, empower one another and expand their network.
Key is planning for the next Women in Leadership Forum for March 2020, so be on the look out for more information coming soon!

See the session descriptions for the August 22 forum below!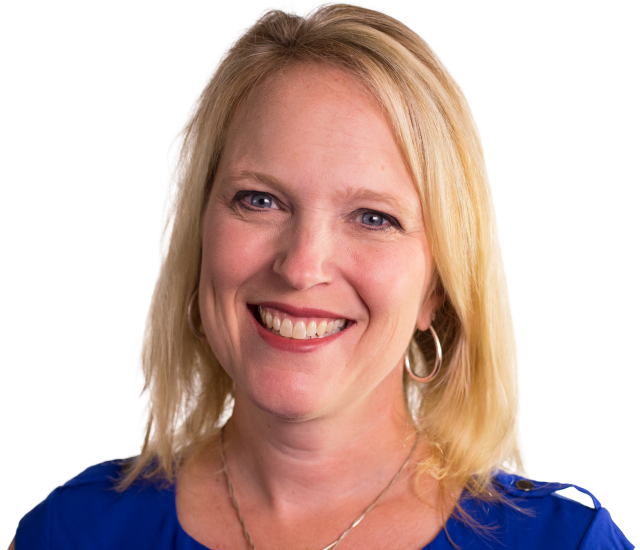 Keri Gentilcore
Playbook for Change: Championing Effective Change Management in Federal Government
Much of an agency's ability to meet its mission in today's world hinges on its ability to change. How well do federal teams embrace change? Eagle Hill recently fielded research with Government Business Council to answer that question. Turns out, it may be time to redefine the playbook for how workplace teams in federal deliver change. This interactive session will share three critical elements of high-functioning teams that will help you create the playbook for winning at change today.
Session II: 3:15 - 4:30PM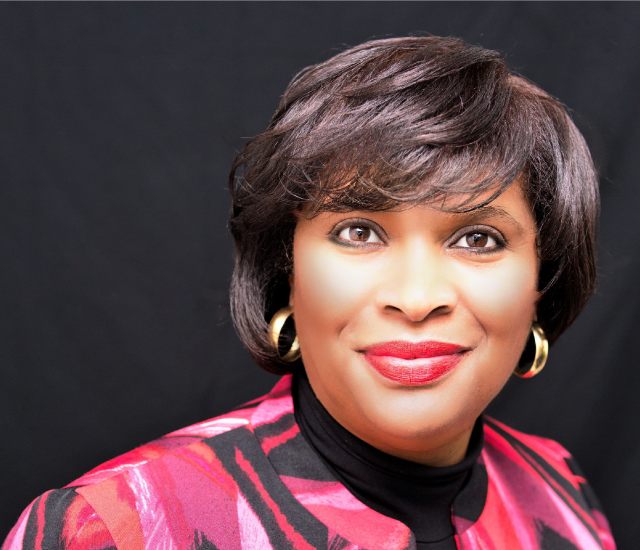 Pamela Davis-Ghavami
Conflict Resolution Practices for the 21st Century
Federal organizations hire individuals of all generations, beliefs and backgrounds.  Understanding and having the necessary skills to practice conflict management strategies effectively is critical today more than ever. The research presented will address the basic strategies and skills to manage conflict, including developing conflict literacy, measuring conflict styles, building conflict management skills, and using conflict focused team building and interventions for practical application in the workplace.
 
Past Women in Leadership Forum Events
The inaugural forum, Key Executive Women in Leadership Forum, was held on April 11, 2018. Following up on July 2, 2018, the Power Presence for Women in Executive Leadership Forum with Janet Ioli had a sold-out audience as a Key faculty member and author shared great insights on empowering women in the workplace. 
The third installment of the Key Executive Women in Leadership Forum took place on March 19, 2019 at the American University Spring Valley Building. Following the theme - Resilience and the Future - sessions and speakers focused on cultivating personal resilience in the face of uncertainty and change in the federal workplace while examining the ever-evolving role of women in leadership and government. See a review of the Marh 2019 Forum below!
Read more about the Key Executive Women in Leadership Forum.
March 2019 Women in Leadership Forum:  Resilience and the Future Review
Opening Remarks with Dr. Ruth Zaplin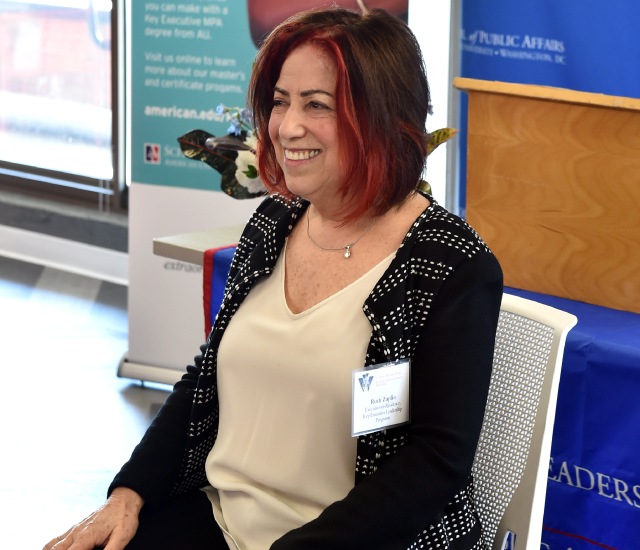 Dr. Ruth Zaplin, Executive-in-Residence, Key Programs
Dr. Zaplin is an Executive-in-Residence in the School of Public Affairs, Department of Public Administration & Policy at American University (AU). She teaches courses in public sector leadership, organizational analysis, coaching for performance, managing conflict, and ethics.

For decades, Dr. Zaplin has also taught mindfulness practices—designed to foster employee engagement, wellness, and productivity—to hundreds of leaders across the federal government. Dr. Zaplin directs AU's Key Executive Leadership coaching program and designs curricula for Key's national and international leadership certificate programs.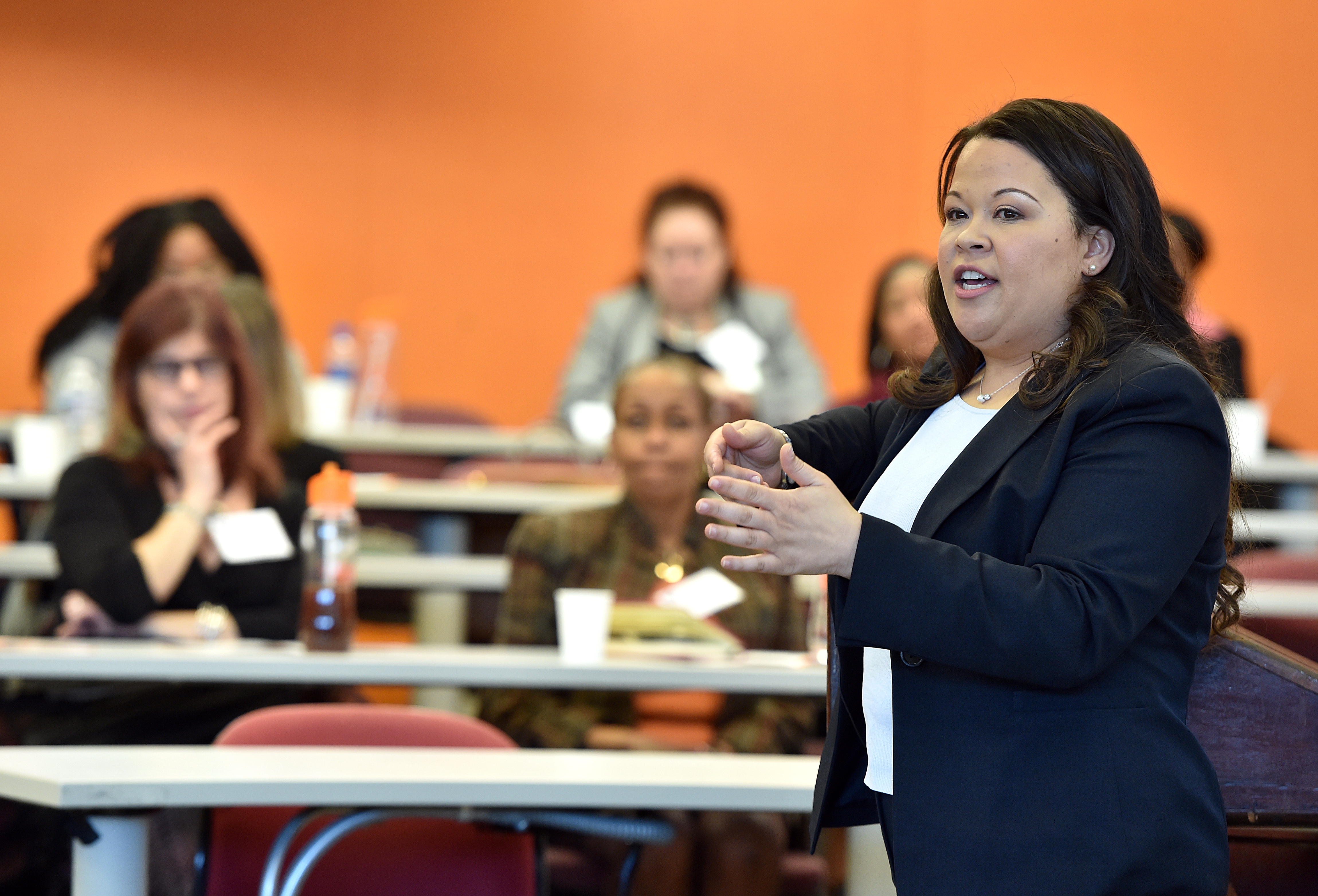 EVERYONE IS ANGRY: LEADERSHIP TOOLS LEARNED FROM CONFLICT RESILIENCE WITH ROCHELLE HOWARD
Session I: 1:45 - 3:00PM
In the current national environment, tensions are extremely high. Divisiveness and confrontation are the automatic reactions to many disagreements.  As leaders, how do we ensure our relationships foster a collaborative, forward thinking posture?  How do we lead with resilience and encouragement to promote sustainable working relationships?  

Many federal agencies have alternative dispute resolution programs to resolve workplace disputes.  Similarly, community mediation works to solve disputes but amongst the various community stakeholders.  This workshop will discuss the principles leaders can use to ensure organizational and community relationships persevere through the tensions.
WOMEN & THE FUTURE WITH GWEN SYKES, DIANA BLITHE, KIMYA LEE AND TERRY GERTON
Session II: 3:15 - 4:30PM
Research has shown women are more likely than men to face challenges in career advancement despite both groups reporting equal desire to succeed in their respective organizations.

This panel will examine current trends and cultures surrounding women in the workplace, evaluate unconscious biases and innovative policies, and discuss how women can be successful in the face of today's challenges through resilience and vision.
Closing Remarks with Dr. Chavonda Jacobs-Young
Dr. Chavonda Jacobs-Young, Administrator, USDA
Dr. Jacobs-Young is the Administrator of the ARS, USDA's chief scientific in-house research agency, and currently also the Acting Chief Scientist of USDA. Prior to joining ARS, Dr. Jacobs-Young held several scientific leadership roles to help transform USDA's scientific coordination and create a lasting impact on the conduct, quality, integrity, and access to science for customers, stakeholders, and partners. She has also worked to elevate the visibility of collaboration and coordination of agricultural research globally.  She is also a graduate of American University's Executive Leadership in Public Policy Program, a Fellow of the American Association for the Advancement of Science and a 2016 recipient of the Presidential Rank Award.