Women in Leadership Forum Session Descriptions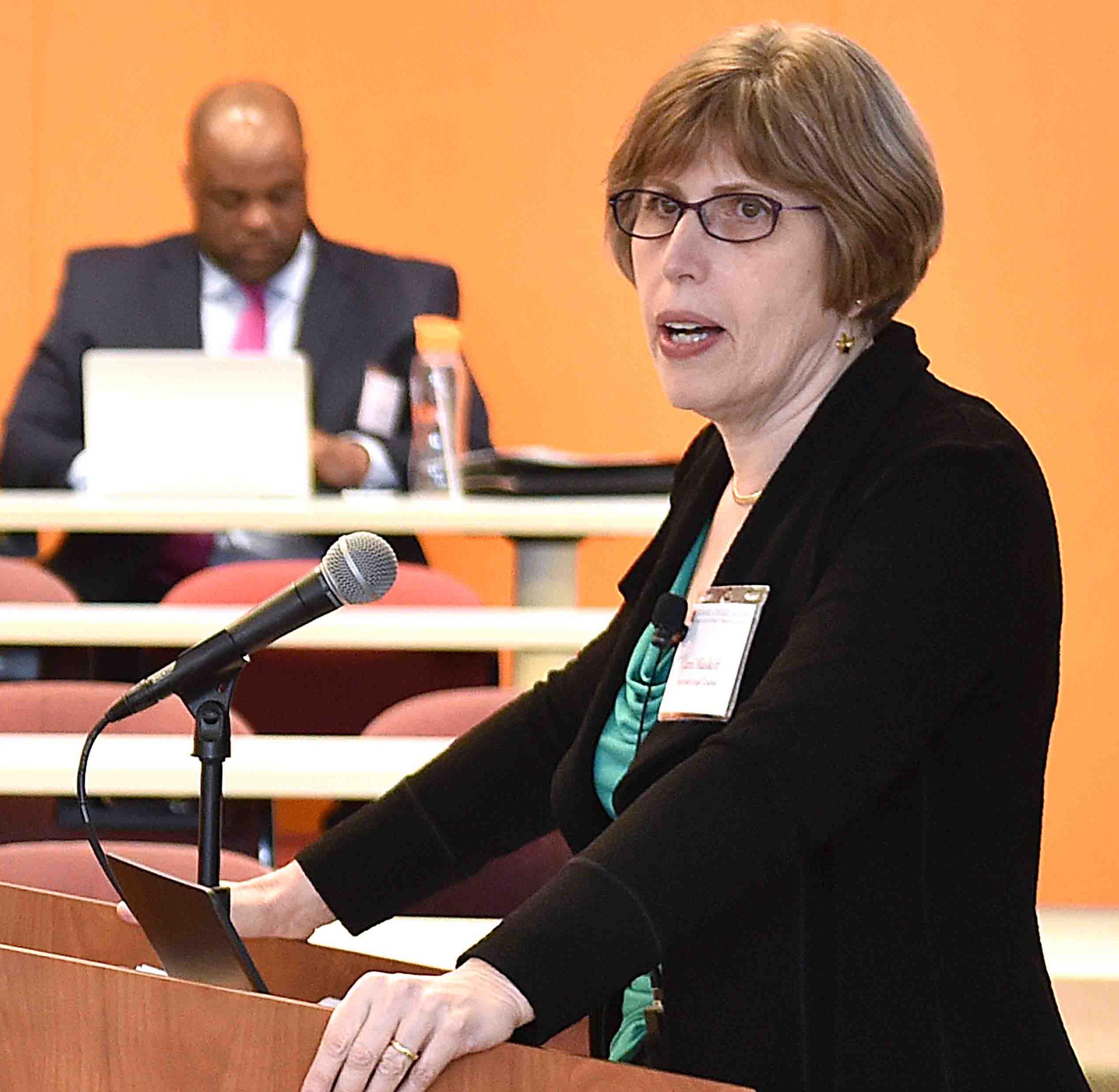 Session I: Leadership and Addressing Harassment with MArk Maxin & Carol Miaskoff
Whether in the press, television or various modes of social media, discussion of sexual harassment and the "Me Too" movement is everywhere. As leaders in the Federal government we must all have a better understanding of harassment and what we can do to identify and eliminate such conduct from the federal workplace at the early stages. In addition to a general overview of the law, a discussion of a 2016 EEOC study on harassment will provide insight, and you will learn what you can do if you, as an employee, experience harassing conduct or witness it as a bystander. You will learn what your obligations are as a supervisor if you observe harassing conduct or if harassment is reported to you, and you will receive practical guidance on preparing effective training, policies, and investigation procedures for your agency. Finally, as leaders, you will be asked to reflect on what you and your agency can do, or do better, to help create a work environment that promotes mutual respect among all employees and addresses harassing conduct early, promptly and effectively, before it undermines the mission and productivity of your agency. 
SEssion II: Advancement and Promotion with Gwen Sykes, Allison Ford, Towanda Brooks & Mia Beers
Research has shown that even though the majority of women and men both express the desire to be promoted, women are still less likely to advance to the next level in their organization. Some have suggested that women are as much as 15% less likely than men to get promoted. This is especially perplexing when you consider that once in roles of leadership, women are less likely to leave than men. This panel will examine current thought and practice on advancement and promotion of women in the workplace, along with the requisite leadership challenges. In this interactive session, topics will include the value of strategic networking, the myth of having family versus career, unconscious bias regarding women in leadership roles, the question of women as collaborators versus leaders, and authoritative presence.  
Date:

Wednesday, APRIL 11, 2018

Time:

11:30am - 5:00pm: Forum
5:00 - 6:00pm: Networking Reception

Location:

American University - Spring Valley Building
6th floor, Room 602
4801 Massachusetts Avenue, NW
Washington, DC 20016

Cost:

$50/person
 
AU Full-time Student Discount Code: AUStudent
AU Alumni Discount Code: AUAlum
Power Presence for Women Leadership Forum with Janet Ioli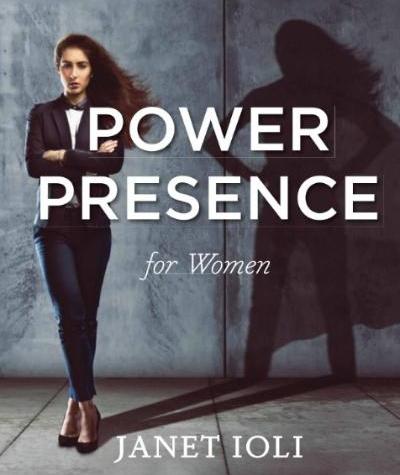 "Power Presence for Women" author Janet Ioli hosted a sold out forum to discuss how women can disengage their "disempowering thoughts" on July 2 at American University. Striving to break down stereotypes about women, Ioli brought forth ways for women to express their "most powerful self." with over 100 in attendance, participants had the opportunity to directly interact with the author, her message, and with one another. Bringing light to the powerful women throughout the world, Power Presence for Women Leadership proved to be one of the most successful Key events thus far, with an approval rating of 4.5 out 5 from those who attended.

Forum Description: Even successful, high-achieving women confess that they are haunted by thought patterns that disempower them. They present calm, cool, and collected on the outside yet their minds are flickering with negative, defensive, and self-defeating thought habits. Common advice to just "fake it" or strike a "power pose" may work temporarily, but it is not lasting. A truly powerful presence can only be accessed by grounded, empowered thought habits that provide clear and luminous action energy. Drawing on nearly two decades of working with powerful women as an executive coach, Janet Ioli introduces 10 power presence mantras from her book, "Power Presence for Women" that will help you transform disempowering thoughts and beliefs. When you adopt these new thought habits -
Your own mind becomes your power portal
You feel grounded and more confident in any situation
You connect with others more easily
Your defensiveness and internal insecurities begin to disappear
These powerful thought habits become your new beliefs, and when combined with consistent, decisive, and intentional action, help you show up in any situation with…true Power Presence.
You will be… Unshakeable Unstoppable And… Unforgettable.