Government & Politics
2021 Sine Summer Series Imagines a Better America Post-Covid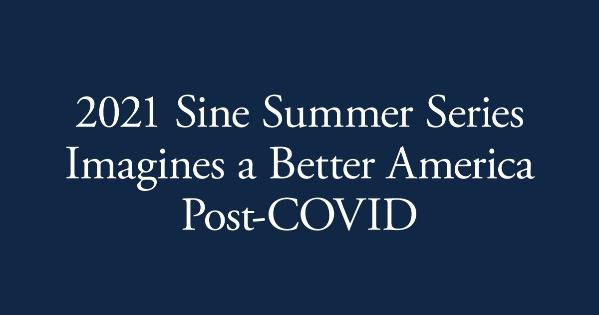 As the world adapts to the new promises and realities of life post-vaccination, experts have begun to reexamine and rebuild our communities, schools, businesses, enterprises, and domestic lives. In June 2021, to help capture and support this fertile reimagining, the Sine Institute of Policy and Politics, which connects leaders and thinkers across sectors and ideologies to craft and promote non-partisan solutions, convened a series of conversations with leading experts in health care, government, politics, policy, education, urban development, business, sports, and entertainment.
Close to 1,000 people registered from 16 countries to tune in live for these six hour-long discussions, collectively entitled "Re-Imagining America," which served as the second installment of the Sine Institute's annual summer series. Streamed live and archived on their YouTube channel (where hundreds more viewed recording of these events), these conversations featured 17 former Sine fellows, alumni, and a distinguished lecturer, all experts in their respective fields.
Sine's mission of collaboration extends across campus as well. As a university-wide initiative, Sine included multiple AU partners, including the School of Public Affairs (SPA), the Metropolitan Policy Center, the College of Arts and Sciences, the School of Education, Sports Analytics & Management Program, the School of International Service, and the Health Law and Policy program at the Washington College of Law.
Sine Executive Director Amy Dacey coordinated each installment and moderated and co-moderated several. The series began at the bottom of Maslow's pyramid, examining the alarming reality of food insecurity, exacerbated and laid bare by the pandemic.
"Working Towards a Resilient Food Supply Chain"
"Transforming Our Cities"
"Classroom for the Future"
"Sports and Entertainment in a COVID World"
"Our Health"
"Global Perspective"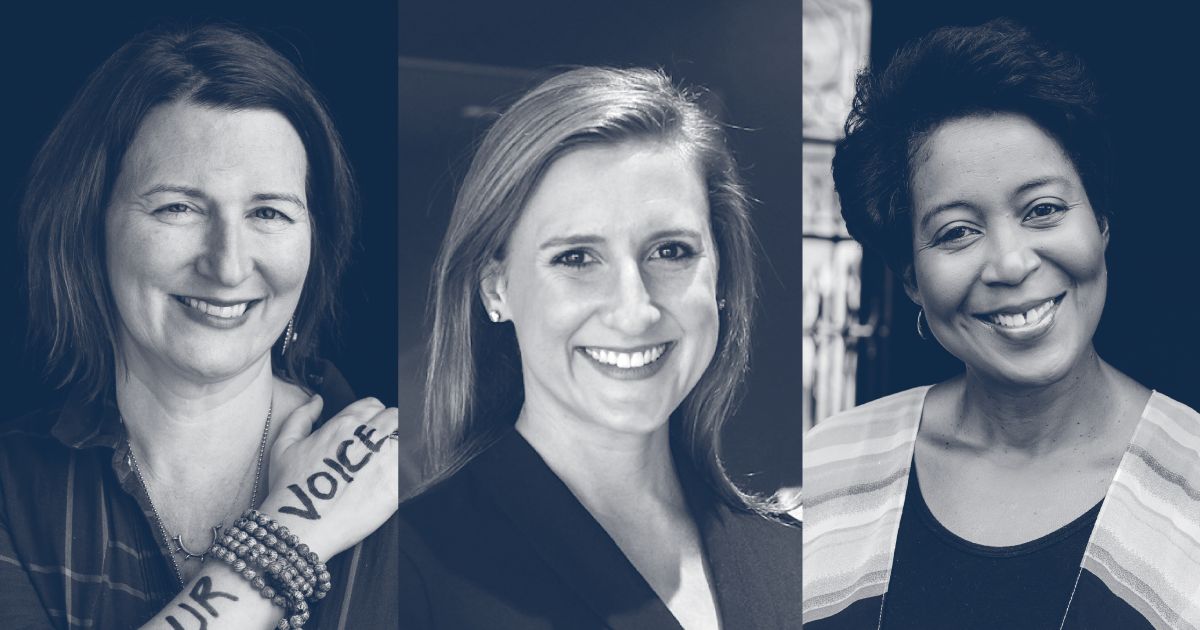 "Working Towards a Resilient Food Supply Chain"
On June 7, Katherine Miller, Principal and Founder of Table 81 and 2020 Sine Fellow, moderated a discussion on the reality of the food supply system, food policy, and food politics in the age of COVID, entitled "Working Towards a Resilient Food Supply Chain."
"Some of the most visible images of COVID related to food and food workers," said Miller, "whether it was in the early days of empty grocery shelves and shortages, whether it was the farmers throwing out milk and vegetables, to, just these past few weeks, the protests, and the strikes led by food workers for better wages in this country. It's been a really remarkable, very visible time."
Other panelists included Devita Davison, activist, mentor, educator, and executive director at Food Lab Detroit and Helena Bottemiller Evich, James Beard Award-winning journalist and Food/Agriculture Reporter at POLITICO.
"Milk was being dumped," said Bottemiller Evich. "Produce was being plowed under, and the entire food system [was] disrupted in a truly unprecedented way: we completely switched off food service. Millions of people [were] unemployed, food insecurity was spiking, and food and farm workers were getting sick."
She pointed to multiple failures of government response affecting worker safety and regulation enforcement and deeply embedded, systematic inequities.
"Anyone who has been in the food system has followed these issues," Bottemiller Evich continued. "We knew about these deep inequities and, frankly, racist structures. We knew about the problems, and we knew about the weaknesses, but to see it unfold in such a dramatic and visible way was still incredibly stressful."
Davison discussed more positive reactions to this uncertainty. For example, restaurant owners opened their kitchens to those in need. Foodservice workers, often undocumented, braved COVID as "essential workers," even though inherently racist corporate and economic structures failed to value them.
"Our food workers fulfilled their call to service," said Miller. "Our farm workers went to work at our meat-processing plants. Our restaurant workers stayed, and they got sick and died in service of a food system that is fairly broken."
Davison agreed. "If you care about food insecurity," she said, "you need to understand that it is not a matter of access. It's a lack of power." She sees signs of that power shifting now, as food workers leave underpaid, unsafe jobs, resulting in closures of restaurants unwilling to prioritize worker safety and compensation.
She went on to applaud community-led efforts to support workers, such as those organized through churches and local businesses, urban gardens in communities and schools, and broader advocacy, including the Fight for $15 fair wage and unionization initiative.
"The Restaurant Opportunities Centers have been engaging in the Fight for $15 for many years and doing great work," said Davison. "I'm definitely seeing that movement ignited. I truly believe that a $15 minimum wage is going to happen soon."
The panelists saw some hope in the changing presidential administration, especially the appointment of Tom Vilsack at USDA. Biden administration officials, said Bottemiller Evich, have shown more willingness to address outbreaks among farmworkers, advance fair wage initiatives, and boost safety nets such as SNAP, EBT, and unemployment. Biden is also more interested in the underlying questions of equity.
"One of the things USDA is doing now is trying to figure out how to get smaller businesses plugged into emergency food aid," said Bottemiller Evich. "You're going to have more people of color actually selling into that system."
The pandemic also highlighted the relationship between a lack of access to fresh foods, comorbidities such as diabetes and high blood pressure, and the risk of becoming seriously ill from COVID. Davison argued that food banks, which arose in response to Reagan's move away from government food security provision in the 1980s, have some responsibility to get healthy options to customers.
"When you live in a community, and you don't have access to fresh, healthy food, you're eating out of gas stations or bodegas or party stores or fast food," said Davison. "Individuals that had comorbidities became even more susceptible to death."
Other policy solutions to food insecurity discussed were universal basic income, increased federal support for urban agriculture, permanent increases to SNAP benefits, investments in food efficiencies related to scale, opposing food industry monopolies and exploitation, and Biden's recent child tax credit.
"Washington is learning that if you give people money, they will feed their families," said Bottemiller Evich.

"Transforming Our Cities"
The "Transforming Our Cities" seminar on June 24, the day of the tragic condo collapse in Miami Beach, featured Miami Mayor Francis Suarez. Suarez, a Sine Distinguished Lecturer from 2021, took time from assessing the nearby crisis and fielding media inquiries to speak with Director Dacey.
"The City of Miami is positioning itself to be one of the most nimble and cutting-edge cities on the planet," said Suarez, "so serving as a Distinguished Lecturer at the Sine Institute was a simple decision—this is a group that prides itself on raising the next generation of policymakers on an ever-changing global stage so I couldn't be in a better place to not only teach what I know, but also learn what I don't."
This topic was co-sponsored by the SPA Metropolitan Policy Center, created in the fall of 2014 as a research hub for modern urban challenges. The Center's mission of informing smart, equitable urban policy has produced significant work on the pandemic's urban impact, which Suarez has worked to alleviate.
"We're probably one of the cities and states that opened up earlier than others, and I think we also did things throughout the pandemic to try to help small businesses, in particular, to thrive," said Suarez. "For example, we allowed outdoor seating expansion into parking lots, . . . and we were fast at deploying federal funds."
To do his job in a dense urban city in a very demographically, economically, and politically diverse state, Suarez relied on collaboration.
"We activated the Miami-Dade League of Cities," said Suarez, "so we were able to talk among mayors throughout Miami-Dade County. . . Talking to mayors across America was [also] incredibly important, to make sure that we were utilizing best practices and maintaining open lines of communication."
Dacey and Suarez discussed the unique importance of local government in times of crisis. "The people maybe don't fully understand all the powers that a mayor has, particularly during an emergency declaration," said Suarez. "That was the subject of tremendous debate, in terms of what our liberties and freedoms are in moments of emergency, and I think it will hopefully evoke a broader conversation about how we manage pandemics going forward."
Miami, he continued, has long learned lessons from crises. The city, hit hard and often by hurricanes, has become one of the most wind-resilient cities on the planet. Suarez hopes to extend that spirit of resiliency to economic setbacks. The cruise ship industry, a critical Miami employer, has been decimated by COVID, encouraging city leaders to think hard about surviving future economic shocks.
"We're a city that has been traditionally tourist-based, and the fact that we're now attracting the finance and technology industries is a great way to differentiate our economy," he said. The city's ongoing transition to a technology hub may have been helped by COVID, as the rise of remote work opportunities drew high-talent natives back to the city and attracted new investments.
"It untethered people from their physical location," he said. "When they came back here, they realized it was far denser in terms of technological talent, venture capital talent, etcetera. Also, I rolled out the red carpet while a lot of other cities across America pushed away industry.'"
When asked how to manage this economic development without ignoring or displacing vulnerable populations, Suarez pointed to the creation of higher-paying jobs by the private sector.
"Miami, like every urban city in America, has an issue with income inequality," he said. "If you start creating higher-paying jobs, then you [invite accusations of] creating gentrification. It's very, very complex. . . I think the best thing that you can do is understanding that government doesn't create these problems; [it] can try to work on these problems with the private sector and with society in general."
Suarez has done so by supporting the implementation of rental, mortgage, and food assistance programs. In addition, Jackson Memorial Hospital, one of the largest public hospitals in the world, offers well-funded care for the indigent and uninsured.
He also emphasized increased access to education and technology as a means to prepare residents for better jobs and elevate them out of poverty, diminishing the need for affordable housing and allowing for greater social and geographic mobility.
"We want to make sure that [residents at all stages of life] have way to interact with the new technological and finance industry," he continued, listing initiatives to expand broadband, create high school coding programs, and prioritize financial literacy. A program called Miami Connected, funded through a $5 million gift from Ken Griffin, granted digital tools to all public-school students during COVID closures and provided two years of free broadband internet to those on free and reduced lunch. 
Suarez credited many of Miami's successes to its diverse set of stakeholders, including a unique cross-agency, cross-sector development team called Venture Miami, and to its insistence on data-driven decision-making. By digitizing citizen interactions through web-based platforms, the city has collected data and qualitative feedback and used that to improve local government performance via staffing levels, efficiencies, and response times.
This performance brings improved quality of life and amenities, which attract industries, talent, and tourists. Suarez explained that the advent of online shopping has freed up time for dining, cultural, and sports experiences, all readily available in Miami.
"I think cities are going to have to understand that phenomenon: they are going to have to develop around the things that people want to do."

"Classroom for the Future"
On July 14, Dean Cheryl Holcomb-McCoy, Dean of School of Education at American University, joined a panel of educational experts to unpack the ramifications of COVID-19 on K-12 public education and lessons for reopening, in "Classroom for the Future."
"As we prepare to reenter schools this fall," she said, "after what we hope is the worst part of the COVID pandemic, the discussion of what we learned over the last 16-18 months will impact, hopefully in a positive way, the future of education and classrooms. Given the national conversations about education, economic, and health disparities due to racism, how will we re-enter schools that are becoming increasingly diverse, but also are persistently unequal in terms of student outcomes and opportunities?"
Dr. Sonya Douglas Horsford, author and professor at Teachers College at Columbia University, expressed the need "to modernize and revamp the curriculum, to make sure that it reflects the truth about U.S. history, [and how it can] advance the values of equality and justice."
This goal of racial equity, she continued, depends on an increased investment in educating and mentoring culturally relevant teachers and careful engagement of Black stakeholders.
"I would argue [these efforts] cannot be done without the voices and perspectives of Black Americans, of African Americans, given the legacy of the dual system of education in this country," said Horsford. "How do we acknowledge that history . . . to reimagine, redesign, and rebuild an education system that meets our needs?"
Thomas Toch, founding director of independent think tank FutureEd at Georgetown University's McCourt School of Public Policy, suggested that K-12 debates frequently overlook social and pedagogical concerns crucial to children's development.
"The isolation that many students suffered during the pandemic highlighted the importance of the connections to peers and caring adults that schools offer," said Toch. "I think it's important to realize that we need to get kids back to school, and here I'm not talking about the debate between in-school learning or virtual learning. I'm talking about getting kids reconnected to the educational process."
Toch pointed to research from his think tank examining chronic absenteeism, an issue aggravated by school closures. "In lots of large school districts," he said, "there are as many as seven times more students missing half of all school days, either virtual or in-person, than before the pandemic."
Wes Moore, author and former CEO of the Robin Hood Foundation, Maryland gubernatorial candidate, and a 2021 Sine Fellow, emphasized the need for robust support services in a COVID world.
"Supports like parental leave and childcare [can ensure] students are getting the support from home," he said. "As we're having a conversation about the future of education, it's going to be really important that we talk about not just what happens within the classroom, but also how are we making sure we're supporting the families and what students. . . need for long-term success."
Moore also pointed to universal pre-K and teacher representation. "The idea of a universal pre-K is an understanding that [getting] students into a structured educational environment as early as possible is not just the job of the parent," he said. "How are we focusing on tutoring assets and afterschool programming? How are we increasing the numbers of Black and brown teachers inside of the classroom?"
In the context of pressing health and safety concerns, the panelists also discussed politicized resistance to teaching the history of race and inequities, as proxied in the controversy over critical race theory.
"There is kind of a political dimension to the fight around what can be taught in schools as well as an instructional question, right?" asked Horsford. "I think many of us are still trying to get our heads around that, in terms of how it's playing out on the ground for teachers interested in teaching sensitive topics around race and racism."
Toch agreed. "The basic role of education is to illuminate, not to indoctrinate. You can indoctrinate people by refusing to talk about certain issues. That's not really what we're trying to do here."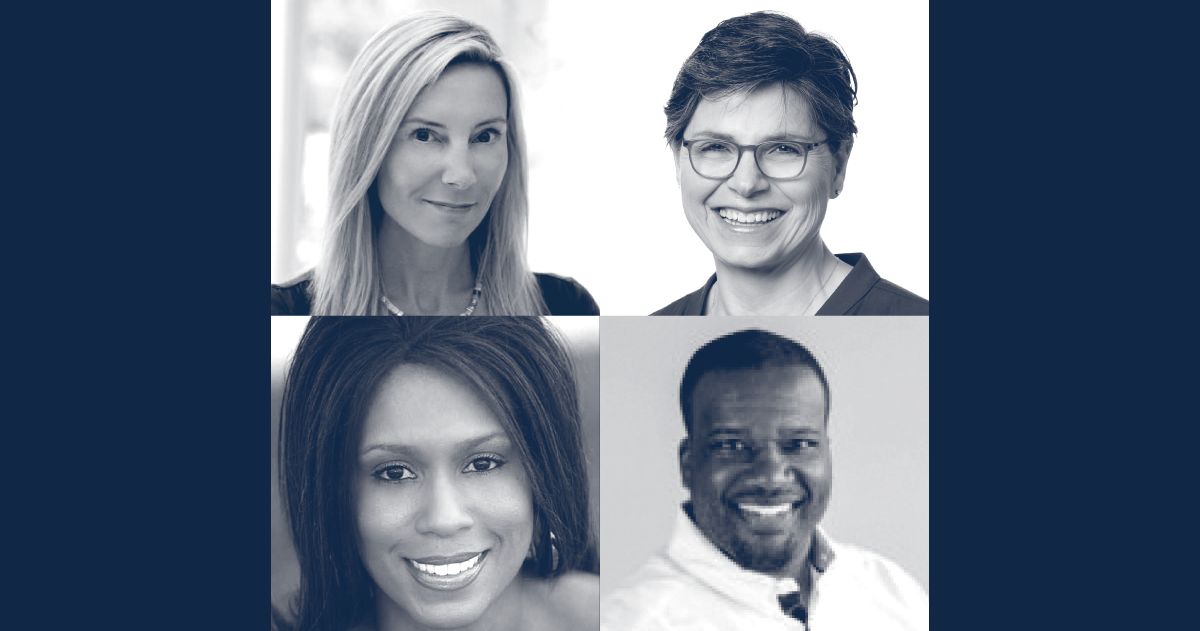 "Sports and Entertainment in a COVID World"
On July 27, the seminar "Sports and Entertainment in a COVID World," moderated by AU alumna and SVP of Communications for the Washington Football Team Julie Andree Jensen (SPA/BA '95), discussed the COVID response in these cultural spaces and what may lie ahead.
Panelists included Monica Dixon, CAO and president of external affairs at Monumental Sports and Entertainment and chair of its charitable foundation; Nicole Hawkins, chief communications officer for the National Women's Soccer League team the Washington Spirit; and Derrick Dockery, U.S. government affairs representative at TikTok and a former NFL player.
Dixon remembered the moment that the Utah Jazz, beset with positive COVID tests, canceled the first game.
"It hit home that life was going to change when an NBA basketball team stopped playing," she said. "It was professional sports that went offline first in the pandemic, and we were the last to come online."
These early changes allowed sports organizations to set strong examples, leading efforts to address community and national needs.
"Other organizations should look to sports," said Dixon. "`Look what they did. They were successful, [and] they kept most people safe.' I definitely think that sports, all around, was a leader in this space."
Jensen agreed, noting the recurring theme of unity. The tight-knit community around sports allowed for unique partnerships between teams and their neighbors and fans. Sports franchises, explained Hawkins, reached out to local community groups to offer donations of money and products.
"Sports during the pandemic helped reveal a lot of things in us individually. I think it revealed in us the character, the resiliency, our toughness. I think sports revealed the importance of community, of coming together," added Dockery.
The return to full-capacity games will further support these interconnected communities. For example, as arenas near downtown areas reopen, nearby businesses and restaurants will also put residents back to work and bring in outside money.
As in other sectors, the pandemic changed the world of internal and external communications. Post-game interviews with coaches moved to Zoom, and Hawkins believes this practice will continue for the Washington Spirit, to allow wider worldwide audiences for women's sports.
Dixon noted that as games slowed or halted and communications became virtual, athletes enjoyed the greater capacity to develop and publicize their social justice passions, particularly voting. "Our athletes used their own voices," she said. "Bradley Beal talked about how it was the first time he voted and why that happened."
Some teams opened arenas as community poll locations to increase access to the ballot.
"Organizations and teams are the cornerstones of communities," said Dockery, adding that team and player philanthropic foundations support and publicize these efforts.

"Our Health"
The August 4 installment of the Sine Summer Series, titled "Our Health," discussed the health problems created by the pandemic and local and federal solutions. It featured Dr. Rachel Levine, assistant secretary for health at the Department of Health and Human Service; and Senior Vice President and Chief Legal and Administrative Officer for Blue Cross Blue Shield of North Carolina Danielle Gray, who is also a Sine board member.
This seminar was a joint effort by Sine, the Health, Law and Policy Program at the AU Washington College of Law, and the Center for Health, Risk, and Society at the AU College of Arts and Sciences.
Gray began by urging viewers to consider the global implications of the COVID-19 pandemic.
"This has obviously been a challenging year and a half . . . for communities all across the world," she said. "Since we're so focused on our day-to-day of survival, sometimes it's helpful just to take a step back and think about the larger overall impact of the pandemic on global health."
By Levine's account, the pandemic has demonstrated the necessity of providing healthcare workers and authorities with the tools to do their jobs, including PPE and telehealth readiness, which involves licensing, reimbursement, and access across state lines.
"It is just so important," said Levine, "to ensure that local, state, national, and international public health authorities have the resources, the workforce, the data, and the IT capabilities that are needed to protect the health of our nation and the world as we move forward."
Gray agreed. "I think of telehealth as an example," she said. "As someone who works at a payer, we've had to quickly adjust and get up to speed with this new norm."
Levine called for more attention to often-overlooked health issues, such as mental, behavioral, emotional, and substance abuse outcomes exacerbated by the pandemic, and pointed to important questions of racial and economic equity and services for LGBTQ+ Americans.
"These communities remain at higher risk for COVID-19 infection, for severe infection by COVID-19, for increased psychological and mental health stress due to the pandemic, and tragically, for death," she said. "Nearly 90% of disproportionately Black counties have reported a COVID-19 case, and 49% of those counties have reported a death, versus 81% and 28% for other counties. We also have seen increased risks of depression in Hispanic adults."
The HHS COVID-19 Health Equity Task Force, established by executive order, looks to identify and eliminate these disparities. One solution has been to make ACA health insurance options more affordable and available through a special enrollment period.
"They have finished their basic public meetings," said Levine. "We're now working on honing recommendations, specifically to the president, on how to mitigate the health inequities caused by or exacerbated by COVID-19 and how to prevent those inequities in the future."
Levine and Gray also spoke on concerns over vaccine hesitancy and its politicization, made more urgent by the spread of the more contagious Delta variant and concerns for children. Levine urges local health officials and trusted community members to speak out about the effectiveness of vaccines.
"Almost 350 million vaccines have been given in the United States, with an excellent safety profile, and countless millions more internationally," she said. "We do want people to have faith in science. We also want to, to the best of our ability, make sure that this issue of the vaccines, but also, really, the public health response to COVID-19, is not politicized."
Levine applauded Sine's unique dedication to diverse perspectives.
"One important lesson of the pandemic is that we are all interconnected, and we need to ensure that a healthier future includes diverse perspectives from every community," said Levine. "The work of Sine Institute of Policy & Politics is important because it brings diverse ideas, perspectives, and creativity to many pressing challenges."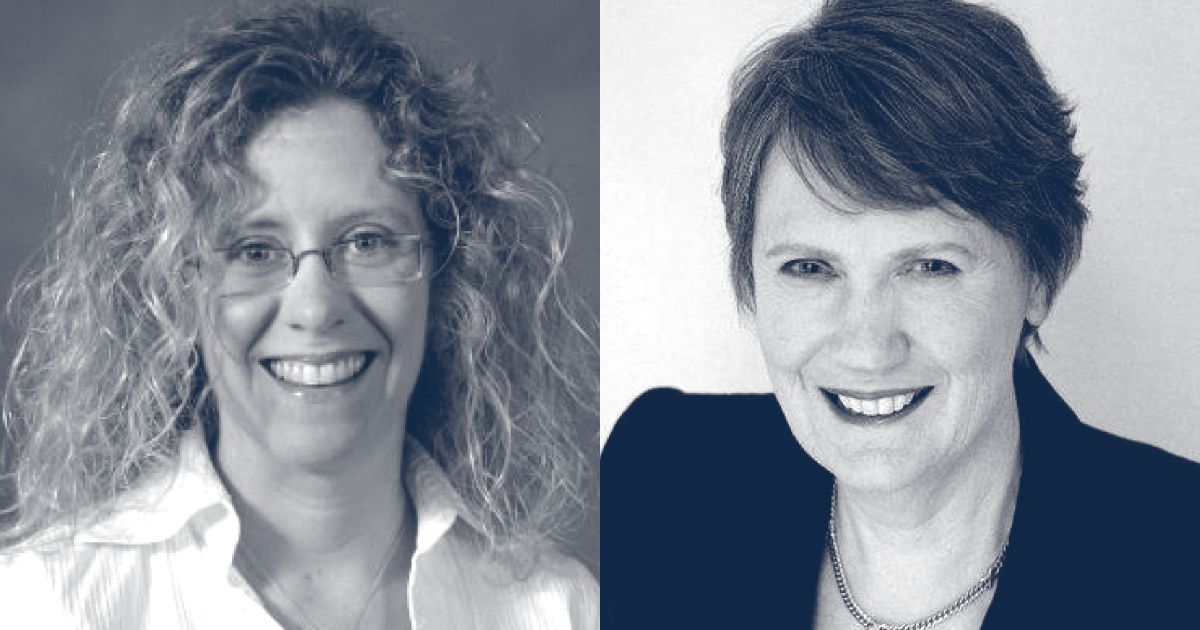 "Global Perspective"
The August 24 seminar, "Global Perspective," was moderated by Carolyn Gallaher, senior associate dean of the AU School of International Service, and featured Rt. Hon. Helen Clark, former Prime Minister of New Zealand and co-chair of the World Health Organization's (WHO) Independent Panel for Pandemic Preparedness and Response. This discussion covered the global state of the virus and the most critical public health and social concerns on the ground.
"I'm extremely concerned," said Clark. "As long as transmission rages anywhere in the world, we're all at risk. We're at risk of all these variants that become more transmissible, like Delta."
Clark continued this theme: until all of us are safe, none of us are safe, and all of us will never be safe without universal access to health services.
"You have undocumented workers afraid to come forward if they're sick, or for testing, and people worried that the cost of seeking access might bankrupt the family," she said. "Where there's a lack of universal social protection, it's very hard to run an effective pandemic response."
In the beginning, Clark continued, international alert systems were slowed by bureaucracy and poor information flow. "With the complexities of the international health regulations," she said, "the WHO is not empowered to immediately fly to the location of an outbreak with its experts. It needs permission. Permission is not always quickly forthcoming and wasn't in this case. It needs information, [which was] not forthcoming. . . It needs to be able to act in a precautionary fashion."
The two discussed the findings of WHO's independent panel, which found weak links throughout the chain regarding preparedness and response, including issues of cooperation, disclosure, and a failure to implement preventive measures while waiting on evidence. Though early cases raged through east Asia, the West did not move to action until the outbreak in Italy.
"One of the lessons that has come out of this is when the WHO issues one of those emergencies, . . . you push every go button on pandemic preparedness and response," said Clark. "You don't sit around and wait until it hits you."
Gallaher and Clark discussed solutions, from de-politicization of the virus and vaccine to the importance of clear international targets, a universal periodic peer review, and a $100 billion global investment.
"The truth is there were countries with good health systems who could have dealt with this, but populism got in the way," said Clark. "Where you get denial, you get a human disaster."
"The U.S. has become, sadly, extremely polarized," she continued. "In [New Zealand], we have robust politics, but we also have a capacity to pull together. We've been through some big issues in recent times, but we do play to the team of five million, and we say we're all in it together."
Though the challenges of developed countries are more likely to make the news, the social and economic implications of COVID have hit hardest in the most vulnerable nations. Some estimates double the number of households on the brink of famine, and lockdowns restricted access to education, health services, and protection from issues like domestic violence.
"If you're looking at rural Ethiopia," said Clark, "most rural poor households don't even have a radio, so to broadcast education is very, very difficult. For the poorest, with lost livelihoods and far greater levels of hunger, . . . the missed education, sexual reproductive health services, and vital early immunizations spell death for small children."
The pandemic has also complicated efforts for sustainable development in struggling nations. However, Clark argued, the global implications of COVID have provided opportunities to learn and build better, more equitable infrastructure, if world leaders will only mark them.
"If we don't put in place the architecture for the future," she said, "we will repeat this lesson."
One challenge for crafting this year's Sine Summer Series, said Dacey, was the infinite breadth of potential topics that fit the criteria for "Re-Imagining America."
"I think we could have done a million of them," she said. "People were overwhelmingly interested in participating. A highlight for me was the diversity of experience among our speakers, having so many high-level people involved, and hearing directly from the administration about the priorities on the health care front."
Dacey began planning the series in February of 2021, after the rollout of the COVID vaccine but before the rise of the Delta variant. This season of uncertainty about the reality, or even the possibility, of a post-COVID world brought a unique energy to the proceedings.
"Where we started in this process," said Dacey, "there was no way could we predict the conversation we were going to have with [these speakers]. The questions evolved, in real- time: in that moment, in that conversation, we were able to share the most recent information. The flexibility and the resiliency of the program came through: our vision evolved as the world was evolving."
The series also allowed AU alumni, faculty, students, and Sine speakers and board members from across the globe to reconnect and brainstorm on the most important topics, seeding future policy research and advocacy. AU faculty and staff have expressed interest in using the conversations from the Sine Summer Series in their fall classrooms and projects.
"The impact of the summer series is the conversation we have before the event, during the event, and after the event," said Dacey. "We find ways to convene, communicate, and collaborate at all three phases."
Next year, Dacey plans to take the Sine Summer Series on the road, hosting election-year activities and alumni events in cities across the country. For more information on Sine Institute programming, visit their website.