Achievements
MSOD Student Receives North Carolina's Highest Award for Volunteer Service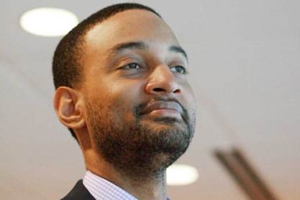 Current MSOD student, Atrayus Goode (Cohort 69), notified American University's MSOD program last Thursday that he will receive the North Carolina Governor's Medallion for Volunteer Service, the state's highest award for volunteer service.
"The MSOD program has helped deepen my ability to make a greater impact," said Goode. He joined AU MSOD's cohort 69 this spring after having a great experience with a past leadership coach. "I wanted to find a program to enhance my skill set."
Already an award winning mentor, motivational speaker and public servant at the young age of 28, Goode will be awarded again for his work with his organization, Movement of Youth, a comprehensive education mentoring program for middle and high school students.
"I was tremendously humbled by receiving this honor," said Goode. "It will give me a larger platform to impact more people."
Goode started Movement of Youth his junior year at University of North Carolina Chapel Hill, based off a program he went through with 100 Black Men of America. "I felt an overwhelming urge to give back," said Goode. It consisted of 11 students in 2006 growing to 200 students across 4 counties over time.
In 2006, the North Carolina Commission on Volunteerism and Community Service created the Governor's Medallion for Volunteer Service recognizing only the top 20 volunteers in the state. In order to receive the medallion Atrayus was nominated at the county level and evaluated by a panel of community service leaders across the state.