Government & Politics
SPA Hosts Executive Women in Government Summit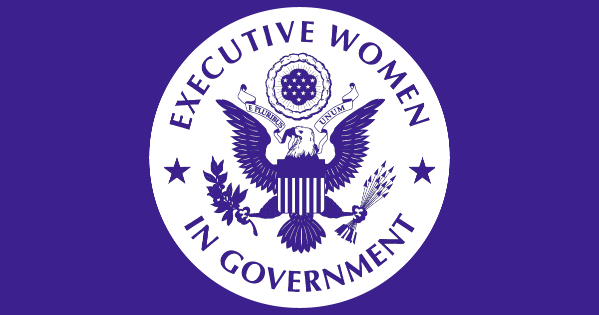 On May 19, the School of Public Affairs (SPA) hosted a gathering of top women federal leaders, the Executive Women in Government Summit, on the AU campus––the event's first in-person event since the start of the pandemic.
SPA Executive-in-Residence Sasha Cohen O'Connell, a former senior executive with the Federal Bureau of Investigation, helped organize the conference. SPA Dean Vicky Wilkins welcomed the participants in Kerwin Hall for the all-day event, along with EWG President Cynthia Whittenburg, former deputy executive assistant commissioner for trade with Customs and Border Protection. Director of the Office of Personnel Management Kiran Ahuja gave the keynote address.
"We were excited to have the opportunity to bring people together in person," said Cohen O'Connell of the event, which drew leaders from a variety of agencies across the federal government. "Nothing beats the inspiration and energy of professional development opportunities for women by women."
The panels featured women in defense, finance, communication, law enforcement, intelligence, diplomacy, and other areas, and included sessions on managing within a volatile work environment, navigating engagement on Capitol Hill, maintaining a work-life balance, and strategies for making career transitions. Among the speakers were representatives from Department of Homeland Security, Federal Reserve System, Department of Agriculture, National Geospatial Intelligence Agency, National Park Service, and the Department of Health and Human Services.
"It's important that we amplify the voices of women as role models and mentors in government," said Cohen O'Connell. "To see that example helps reinforce for our students that they can attain the same thing. And creating a diverse workforce in the federal government is a huge component of what SPA strives to do as part of our educational mission."
The summit included dedicated time for informal networking, a boon for recent SPA alumni and graduate students. Madeline Blanchard, SPA/BA '21, MS '22, attended just before starting a federal job in the traditionally male-dominated field of intelligence. The 23-year-old Terrorism and Homeland Security Policy graduate appreciated the practical advice and encouragement.
"I had a great conversation with a woman who said being the only woman in the room isn't always a bad thing. [She stood out, so] people remembered her better," said Blanchard. "Grad school also gave me that extra confidence I needed to be successful and feel qualified."
Roshni Yaradi, who will graduate in August with her Master of Public Administration and Master of Public Policy, recently landed a job with a federal contractor doing business development. As a South Asian woman, Yaradi said it was reassuring to meet other women like her and hear stories of their professional rise.  
"I really enjoyed being able to talk with them, and hear that even when you are so amazing, you get nervous starting a new job," she said. "It made me realize these are real people. Sometimes it's easy to forget that, because they are so accomplished and have gotten to such high-ranking positions in government. But they are human. It made me feel a lot better."