Research
American University's School of Public Affairs to Host Journal of Policy Analysis and Management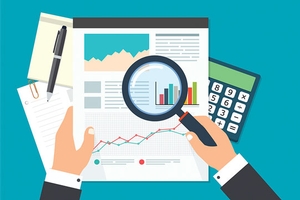 AU School of Public Affairs has been chosen to host the Journal of Policy Analysis and Management, a quarterly, peer-reviewed research journal produced by the Association for Public Policy Analysis and Management. It was selected from several other candidates in a competitive bidding process to house the publication for the next five years.
"SPA is honored to host the Journal of Policy Analysis and Management," said Vicky Wilkins, interim dean of SPA. "Throughout history, changes in our society and political processes start with understanding questions across many disciplines. By hosting JPAM, we will continue to engage scholars and practitioners to bring about change in society at all levels."
As the Association's journal of record, JPAM aims to build a professional community of scholars and practitioners devoted to more effective policy analysis and public management.
"Hosting JPAM will allow us to contribute to current and future policy and management questions faced by decision-makers at all levels," said Erdal Tekin, SPA professor and incoming JPAM editor-in-chief. "As the next editor-in-chief, I am committed to ensuring that JPAM remains at the forefront of disseminating and communicating scientific knowledge and impactful analysis that would help policymakers and practitioners tackle these new challenges and problems."
Based on last year's impact factors, JPAM is ranked among the top three journals of public administration. In 2016, it was ranked 21st out of 347 economics journals. JPAM has a global appeal with 35 percent of its 250,000 article downloads in 2015 coming from researchers outside the United States.
JPAM joins other prestigious journals hosted at SPA: Professor Lynn Addington is editor-in-chief of Homicide Studies; Jim Thurber, distinguished SPA professor in the Department of Government is founder and editor of Congress and the Presidency; and Professor Jeff Gill will be editor-in-chief of the journal Political Analysis beginning in 2018.
---
Story Update: The highly regarded American Journal of Political Science, which is published by the Midwest Political Science Association, selected SPA to house its editorial operations in May 2018. SPA Professor Jan Leighley is serving as interim lead editor of the journal for one year. In August 2018, Kenneth Meier joined SPA's faculty as the Inaugural Distinguished Scholar in Residence. He is currently the Editor in Chief of the Journal of Behavioral Public Administration. This brings the 2018 total number of journals that SPA hosts to five.