Research
SPA's Jane Palmer Tracks Sexual Assault Disclosures Before and After #MeToo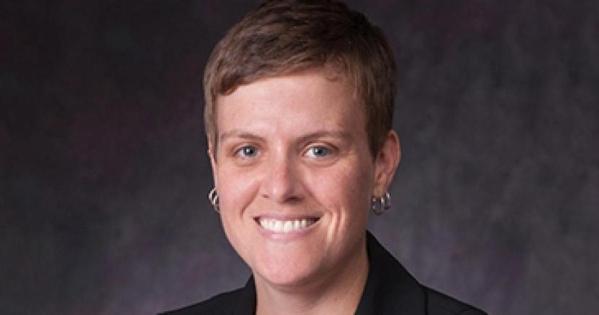 The #MeToo movement, born from the story of survivor and activist Tarana Burke in 2006, exploded into the international lexicon in 2017, as scores of victims came forward with stories of unwanted sexual experiences.
To elucidate the impact of #MeToo, SPA Professorial Lecturer Jane Palmer, with coauthors Erica R. Fissel, Jill Hoxmeier, and Erin Williams, has just published #MeToo for Whom? Sexual Assault Disclosures Before and After #MeToo (American Journal of Criminal Justice, January 20), a study using college campus survey data from before (n=1,722) and after (n=1503) the height of the phenomenon. The survey questions measured the extent of unwanted sexual experiences and disclosures of these experiences, and checked for differing perceptions of the movement among represented and underrepresented populations.
In addition to teaching classes on gender-based violence and research methods, Palmer directs the Community-based Research Scholars Program at AU, and holds affiliations with the Department of Critical Race, Gender, and Culture Studies and the Antiracist Research and Policy Center. Since 2011, she has conducted Campus Climate Surveys, which contain questions about sexual violence, intimate partner abuse, and bystander intervention.
The findings suggest that, while #MeToo did not, overall, increase reported disclosures within the study sample, more students may be recognizing that some past sexual experiences in fact qualified as sexual assault.
"What we think our results tell us is that #MeToo made students [better] able to identify past victimization experience as unwanted, [which is] the first step before you're going to seek help. They were more willing to disclose on an anonymous survey, but it didn't seem like there was a big jump in disclosing to a service provider."
On the heels of #MeToo, Palmer continued, came the allegations by Dr. Christine Blasey Ford against Supreme Court Justice nominee Brett Kavanaugh, which may have mitigated victims' willingness to come forward.
"The hearings against Kavanaugh may have had a silencing effect," she said. "[We] saw a privileged, blonde, PhD-carrying woman who was torn apart. So anyone [less privileged] would be like, 'why the hell would I tell anybody?'"
Contrary to this expectation, the study actually found an increase in disclosures among Black students. Based on conversations with campus advocates, Palmer thinks this increased willingness to disclose may have correlated with the hiring of a Black counselor at the college in question.
This representation reinforces her other research on the importance of a safe, responsive, and inclusive campus climate. "If you create a safe space, people will come forward," said Palmer. "Campus climates can really increase disclosures in a positive way. If you don't have students coming for help, then they don't think you're a safe space."
Palmer referred to the Clery Act, the consumer protection law which aims to provide transparency around campus crime, and her paper that evaluates the impact of the campus grant from the US DOJ Office on Violence Against Women. "Savvy parents say, 'I won't send my kid to any school that has the Clery number of 0,' because that means no one is coming forward. It doesn't mean there are no assaults happening."
Palmer considers the significant increase in calls to sexual violence hotlines and public testimonials after the Blasey Ford hearings to be a conditionally positive result. "That is one step," she said, "but calling a hotline doesn't mean you're getting long-term help. People were disclosing left and right on social media, in my group chats, at the grocery store; you just felt like people needed to tell somebody, anybody."
Palmer understands the realities of this process better than most. Before entering academia, she worked as a social worker, a victim advocate for child and adult survivors, and the director of an intervention program for men who had been convicted of perpetrating intimate partner violence. She is also a survivor who delayed disclosure as a teenager. The sooner a victim discloses the better, Palmer maintains, unless they are met with a less-than-supportive reaction.
"So what I want to do with my research is look at how can we get more people to come forward earlier," she said. "Simultaneously, how can we make sure these [service providers] treat them with respect, believe them, [and] help them heal in sort of a trauma-informed way, instead of the more common victim-blaming responses."
This admonition extends to victims' family and friends.
"We need to focus on helping friends and family members respond well, because those tend to be who people first go to. And though well-meaning, they might say things that are dismissive, minimizing, or blaming," she said.
Palmer pointed out limitations to the study and opportunities for further research. "We're not following the same people over time. In that sense [it is limiting], but it is sort of a pulse check of the climate on this one campus."
 
The study also found that Asian students, cisgender men, and heterosexual students were less likely to disclose. The latter result has informed Palmer's next line of research, which uses the same dataset to look closely at LGBT student victimization and disclosure, relative to heterosexual students. "I think it's important to be thinking about, in both practice and policy, services targeted or sensitive to different groups outside of the stereotypical rape on a college campus."
Palmer is teaching a 1-credit course called "Ending Gender-Based Violence" in the SPA Changemakers Series in March. She also teaches a class called Navigating Childhood, which examines how inequality and public policy affect the experience of childhood, hitting on the long-term impacts of child welfare services, domestic violence, child abuse, racial trauma, and other adverse experiences. In her previous role working with domestic violence perpetrators, she came to realize the extensive impacts of such trauma.
The most important intervention for sexual assault is prevention, which Palmer considers from public health's 'primary, secondary, and tertiary' point of view.
"Primary prevention is going in to talk to fifth graders about bodily autonomy," she maintained. "Middle school may be too late."
"I'm committed to ending all violence. The amount of trauma that [offenders] had been through was really mind blowing to me. . . I was raised in this feminist movement of binary thinking around victims and offenders. We need to prevent trauma for all. And then guess what? We'll be able to end violence?"