Achievements
SPA Assistant Professor Awarded Second Upjohn Early Career Award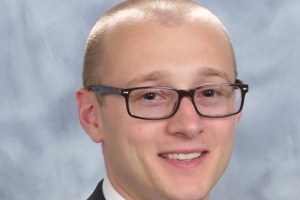 SPA Assistant Professor Seth Gershenson has won a second Early Career Research Award (ECRA), from the W.E. Upjohn Institute for Employment Research.
The 2016 award recognized Gershenson's examination of an AU peer-counseling program that pairs first-year Arts and Sciences students with juniors and seniors. Findings indicate that male students are more likely to return as sophomores when their peer counselors are also male.
"This recognition is well-deserved," said Alison Jacknowitz, SPA associate professor. "Seth is conducting innovative research that will inform some of our most pressing policy issues."

Gershenson was among 13 recipients of ECRAs, which are presented to faculty members who are untenured and within six years of earning their doctorates. Gershenson earned his Ph.D. in economics at Michigan State University in 2011, and is in his fifth year at SPA. He teaches quantitative methods, managerial economics, and economics for policy analysis to MPA and MPP students, and his research focus has been the application of economic approaches to education policy.
Gershenson will use the $5,000 grant from Upjohn to fund more research, ultimately including an investigation of graduation rates among the initial subjects.
This summer, Gershenson will continue the peer-counseling program research with Jimmy Ellis, a doctoral student in SPA's public administration and policy program, whom he credits with the idea for the award-winning study. Ellis suggested the research topic last fall, and Gershenson recognized it as a way to address growing concern over the disproportionate dropout rate of male students. A report on their findings, titled Gender, Peer Advising, and College Success will be published as part of Upjohn's "working paper" series later this spring or in the summer.
For more information about Gershenson and SPA, visit our website.