Public Affairs, School of
4400 Massachusetts Avenue NW
Washington
,
DC
20016
United States
Department of Public Administration & Policy
Cristina Dinu

Academic Counselor

Renee Howatt

Academic Counselor SPA -Student Svc/Research Ctr

Renee has over 30 years of experience in both the higher education and corporate sectors. She was Assistant Director of Central Admission at AU from 1980-1984, and after receiving her MS in Public Rel…
Janet Nagler

Part Time Staff SPA -Student Svc/Research Ctr

Janet Nagler has been an Academic Counselor at American University since 1981, when she began advising adult and nondegree students, both graduate and undergraduate in the (former) Continuing Educatio…

Robert Briggs

Senior Academic Counselor SPA - Student Svc Office/Research Ctr

Bob Briggs is the Academic Counselor to students in the MA programs within the Department of Government. He is, also, the Academic Counselor to students in any/all of the PhD programs within SPA.
Justice, Law & Criminology


Alexander Clayton

Instructor

Alex Clayton is an Instructor and PhD candidate in the Department of Justice, Law & Criminology. His research focuses on the nexus of law and civil conflict, specifically how the rule of law motivates…
Executive programs - Key and MSOD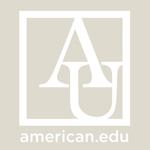 Kim Kokich

Program Advisor SPA - AU MSOD

Charlene Ploetz

Advisement Specialist SPA - School of Public Affairs

Char Ploetz is the academic advisor for Key Executive Leadership MPA candidates.
Government
Justice, Law & Criminology
Public Administration and Policy