Renee Howatt
,
Academic Counselor
Renee has over 30 years of experience in both the higher education and corporate sectors. She was Assistant Director of Central Admission at AU from 1980-1984, and after receiving her MS in Public Relations from AU, she went on to manage the marketin… [More]

Janet Nagler
,
Academic Counselor
Janet Nagler has been an Academic Counselor at American University since 1981, when she began advising adult and nondegree students, both graduate and undergraduate in the (former) Continuing Education Advising Center. In 2000 she transferred to the … [More]

Robert Briggs
,
Senior Academic Counselor
Bob Briggs is the Academic Counselor to students in the MA programs within the Department of Government. He is, also, the Academic Counselor to students in any/all of the PhD programs within SPA.
Justice, Law & Criminology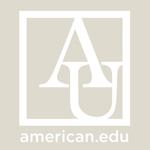 Shelley Morris
,
Academic Counselor
Shelley Morris serves as the graduate advisor for the department of justice, law, and criminology. As the advisor for JLC, she is here to help you make the most of your JLC experience by providing information, answering academic inquiries and conne… [More]
Executive programs - Key and MSOD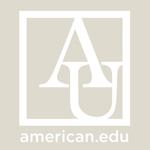 Kim Kokich
,
Advisement Specialist
202-885-6291
SPA - AU MSOD
Appointments
MPA and MPP students should call Eden Waller, 202-885-2375, to schedule appointments.
Government and JLC students can schedule an appointment online »

Justice, Law & Criminology

Public Administration and Policy