Student Success Story
AU is a Common Theme in Prestigious PMF Program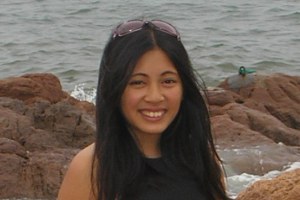 When Tamara Rivera, SPA/MA '08, attended her first day of orientation as a Presidential Management Fellow (PMF) at the State Department, she didn't realize she would feel so at home.
The orientation kicked off with the director general asking the fellows which graduate school they had come from. As the answers came in, one-by-one, "American University" became a common theme.
It turned out that eight of the 15 fellows were AU grads, prompting the director to exclaim, "American University is in full force and should be very proud!"
The prestigious PMF program, run by the federal government's Office of Personnel Management, is a rigorous two-year paid fellowship that can lead to highly visible and respected positions in the federal government.
Interested students can take advantage of AU's CareerCenterto help them prepare winning applications. So winning, in fact, that in 2007–08, AU had 36 PMF finalists, ranking third among all universities in the country.
For Rivera, the Career Center's expertise was indispensable in getting her into the hallowed halls of diplomacy. She credits the thorough preparation and information sessions and feels lucky to have had "such great counselors to help me through this process."