Academics Success Story
PhD Candidate's Award-Winning Work Takes on Cigarette Trafficking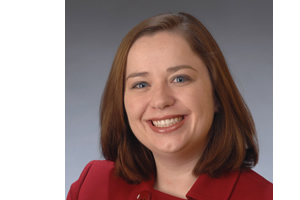 The work that recently won Sharon Melzer the prestigious student paper award from the Academy of Criminal Justice Sciences didn't delve into organized crime in Russia or sentencing disparities for white-collar criminals, both areas Melzer has researched. Rather, it was cigarettes that earned the SPA doctoral candidate this top national honor.
Cigarette smuggling around the world is pervasive and an important black market economy.  Melzer's research used quantitative data from 66 countries to look at how a host of factors, from the price of cigarettes to tax policies, affected the prevalence of contraband and counterfeit cigarettes in each country. To add depth to her findings, she traveled across Turkey for a case study on why and how individuals traffic cigarettes, interviewing high-ranking cops with insider knowledge on the topic.
"Researchers rarely use quantitative data in studying organized crime, so it's unique that I have this data set," she said. "A lot of economic literature blames [cigarette smuggling] on taxation – and that may be the case in the U.S. – but on a global scale I'm finding that destabilization and criminalization of the state is really the key variable."
While Melzer has not yet crossed the final frontier of what she calls "dissertationland," her work teaching undergraduates at AU has given her a chance to share what she has learned along the way.

"I didn't want to bore them with sentencing and cigarettes, but the students' mid-semester feedback was that they would rather hear about my work," said Melzer. "They appreciate the real world aspects of my research."