Alumni Success Story
SPA Alumni Sweep Seats in Elections Nationwide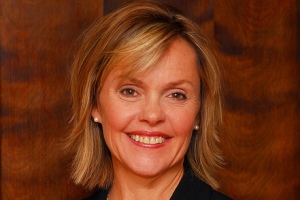 More than a dozen AU alumni either successfully defended their seat or ran for office in their district or region earlier this November.   Betsy Markey, SPA/MPA '83 led an impressive contingent of SPA graduates running successful campaigns in November as she won a hotly contested election for the U.S. House of Representatives in Colorado's 4th Congressional District. Following is a list of the November 2008 winners.
School of Public Affairs graduates who ran successful campaigns in November 2008 include:
Donald Manzullo (R-IL), SPA/BA '67 - U.S. House of Representatives member since 1993, representing Illinois's 16th district.

Betsy Markey (D-CO), SPA/MPA '83 - Newly elected democrat in Colorado's 4th Congressional district. See related story. http://markeyforcongress.com
Jim McGovern (D-MA), CAS/BA '81, SPA/MPA '84 - U.S. House of Representatives member since 1997, representing the 3rd district of Massachusetts (and winner of the 2008 Alumni Achievement Award). http://mcgovern.house.gov
Jason Kander, SPA/BA '02 - Democratic State Representative for Missouri's 44th district.http://jasonkander.com
Tony Klein, SPA/BA '69 - Democratic Vermont State Representative, district 7. http://www.tonyklein.com/Vicki Lorenz EnglundSPA/BA '95, SPA/MA '96Democratic State Representative from Missouri, 85th district. www.vickienglund.com
Mike Panetta, SPA/BA '93, SPA/MA '94 - Re-elected "Shadow Representative" for D.C., a position he has held since 2006. http://mikepanetta.com 
Paul Strauss, SPA/BA '86, WCL/JD '93 - Re-elected "Shadow Senator" for D.C., a position he has held since 1996.http://paulstrauss.org
Richard Tisei, SPA/BA '84 - Republican Minority Leader of the Massachusetts Senate, representing the Middlesex and Essex district. http://www.mass.gov/legis/member/rrt0.htm
Election winners from other schools at American University include:
Loretta Sanchez (D-CA), KSB/MBA '84 -U.S.House of Representatives member since 1997, representing the 47th district of California. http://www.lorettasanchez.house.gov
Hugh T. Farley, WCL/JD '64 - Republican New York State Senator, 44th district. http://senatorfarley.com
Jack D. Franks, WCL/JD '89 - Democratic State Representative from Illinois district 63. http://www.housedem.state.il.us/
Mark Hass, SOC/MA '81 - Democratic Oregon State Senator, 14th district.http://www.markhass.com/
Bill Shuster (R-PA), KSB/MBA '87 - Member of the U.S. House of Representatives since 2001, representing the 9th district. http://www.house.gov/shuster