Student Life
Proud to Be First AU's First-Generation Students Claim Their Identity and Build Connections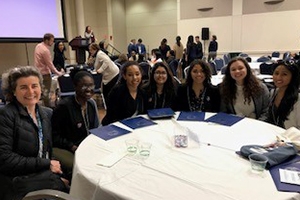 Without anyone in their immediate family to turn to for guidance on navigating college, the traditional uneasiness that students may feel leaving home for the first time can be amplified for first-generation students. Many first-gen students experience this feeling starting with the college application process. "I had no idea what I was doing," freshman international studies major Kimberly Rodriguez said. "FAFSA? I had no idea. And even just colleges in general, with trying to figure out which school would be a perfect fit."
First-generation college students often must work harder to understand processes and the college experience. "With this identity comes a 'just figure it out' mentality," sophomore international studies major Yamai Jack said. "My parents aren't able to coach me through my college years in terms of building community, where to go for academic, financial assistance, etc."
Finding Support
Nearly 15% of this past fall's freshman class are first generation. With a growing number of students arriving as first generation, AU is continually working to find the best ways to support their needs.
"It is critical that we embrace the narrative of first-generation students, as one of achievement, success and grit," Center for Diversity & Inclusion (CDI) Senior Director Tiffany Speaks said. "A deficit model fails to tell the good news story of our resilient and tenacious AU students."
CDI offers first-generation students a friendly space to express themselves and share their experiences through advising and educational programming. Along with the one-on-one support, workshops like "Paving the Way: Working with First-Generation College Students" have been beneficial for first-generation students to share their stories, and for the AU community to learn how to work better to support those students.
"The workshop provides national and AU-specific data on first-gens and how to support students with that identity," CDI coordinator for Multicultural and First-Generation Programs Camille Clark said. "In addition, I love to talk to students about their experiences as first-gens in and out of the classroom, their transition to AU, and their AU journey overall."
Aligning With Peers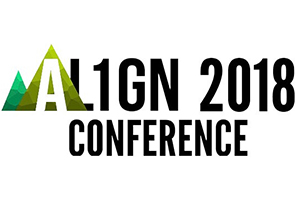 On March 23-25, 10 AU first-generation students and their peers across the country had the chance to attend the Alliance for the Low-Income & First-Generation Narrative (AL1GN) Conference. AL1GN is a student-led movement that is dedicated to empowering and connecting low-income and first-generation students across the nation. The students who attended the conference gained knowledge to help navigate college and shared their experiences with first-gen students from other universities.
"The conference was incredible. I left inspired to really embrace my identity and continue to exceed academically," Jack said.
Freshman public health major Hannah Chichester learned that she was not alone in grappling with being a first-gen student. "I learned about imposter syndrome, which was interesting because I got a name to what I have been feeling this whole year," Chichester said.
Students who attended also got the chance to listen and learn from those who took the path before them. "I especially enjoyed meeting first-generation adults, who were well established in their careers," Jack said.
Celebrating First-Gen Identity
AU's First-generation students hope to apply what they learned at the conference to bolster their proposed student group, Proud to Be First. The group will provide a community for fellow first-generation college students and help give a roadmap for navigating AU as a first-generation student.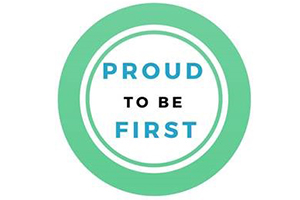 "I know first-generation students come here and feel scared, and feel like we don't fit in," Rodriguez said. "I feel like this organization is a great first step in trying to bridge that gap and trying to bridge the university and the students together and hopefully to find resources."
"Our identity isn't explicitly recognized on this campus, and I hope that Proud to Be First changes that," Jack said.
"I am excited for the future of the Proud to Be First club on campus," Chichester said.