From the President and Board Chair
A global pandemic, the confrontation of the burden of systemic racism, and deep economic challenges: 2020 tested us, as an institution and as individuals. While the events of the new year brought historical turmoil and further tests to our resilience, our institution's values of community, inclusive excellence, and impact provided guidance, as they are always at the heart of our actions. 
The challenges of the last year remind us why the work we do every day as changemakers—to create and disseminate knowledge, address challenges in society, and promote a greater global understanding—is fundamental to how we move forward, together. 
As we navigate these challenges, three principles guide us: keeping our AU community safe and healthy, advancing our mission of scholarship, learning, and community, and contributing to the broader public health and economic response.  
We transitioned our high-quality education online one day after the World Health Organization (WHO) declared COVID-19 a pandemic and created new opportunities for experiential learning from our expert faculty—the hallmarks of an AU education. Our faculty and staff maintained momentum against our strategy with extraordinary work, like our School of Communication interim dean Laura DeNardis landing on Wired magazine's Smart List of 2021—one of only 32 people around the world to do so—among many other examples.  
Through it all, our community stepped up when our neighborhoods, cities, nation, and world needed it most. From donating face masks and PPE equipment to delivering food to frontline workers and senior citizens, AU Eagles used their talents, resources, and ingenuity to give back. That is just who we are. 
Though we faced challenging headwinds, we stayed focused on our mission and strategy and never stopped making progress.  
We earned top rankings from U.S. News and World Report, including no. 25 for undergraduate teaching, no. 35 for innovation, no. 43 for first-year experiences, and no. 11 for study abroad.  
Our commitment to the sciences accelerated. The state-of-the-art Hall of Science opened its doors and will soon be home to our groundbreaking researchers, including those from the new Department of Neuroscience.  
The launch of AU Together, a personalized website with resources to help students connect with Eagles in their communities, helped to enhance the student experience. Generous gifts from the Bender Foundation and AU trustee Stephanie M. Bennett-Smith will support facilities and programs that will boost health, wellness, and community in the post-COVID world.  
We also proudly submitted our 2021 Campus Plan to the DC Zoning Commission for consideration. This 10-year roadmap, developed in partnership with the neighbors and communities that surround AU, details the future growth of our beautiful and innovative campus, and strengthens our roots in Washington, DC. 
We are looking forward and ramping up activity on our beloved campus, starting with a spring 2021 mid-semester residential experience to build and strengthen the connections that are so integral to the AU experience. We are on the path to robust in-person classes, activities, and residential experiences throughout the summer and fall. 
We took on the challenges of the last year and never lost sight of our purpose—making the most of our ever-changing journey is what defines a changemaker.  
Through this Year in Review, you will see AU's inspiring spirit in action. While there are and will be ongoing difficulties, the last year proves that Eagles are always up to the challenge—and we will overcome them, together. 
Sincerely,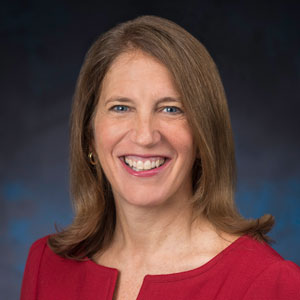 Sylvia M. Burwell
President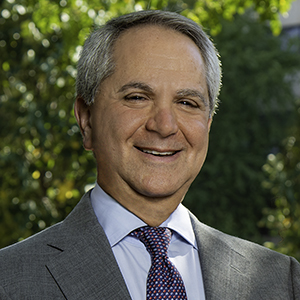 Marc N. Duber
Chair, Board of Trustees