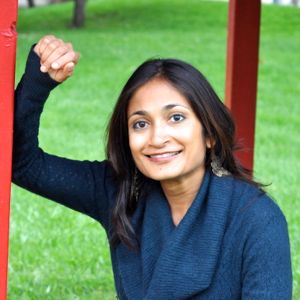 Malini Ranganathan
Assistant Professor
School of International Service
Dr Ranganathan is an interdisciplinary urban geographer with a special interest in post-colonial theory and urbanism. Her ethnographic research focuses on the political-economic, cultural, and social dimensions of rapidly urbanizing environments. Her current project investigates how international development discourses and aid shape access to water in informal urban areas in India, and how marginalized groups, in turn, politically mobilize around the right to space and basic services. Dr Ranganathan also researches the environmental justice and public health dimensions of water access and flooding in urban areas of the Global North, particularly in minority "unincorporated" areas of California's Central Valley and lower income areas of the DC Metropolitan Region. Specifically, she is exploring the political-ecological history of storm water drainage as a lens into growing urban flood vulnerability. Her work furthers a critical theorization of the complex dynamics of climate change vulnerability and the prospects for urban "adaptation". At SIS, Dr Ranganathan teaches courses in environmental sustainability and global health, urban political ecology, and cities and social justice across the North-South divide. Dr Ranganathan has previously conducted research on poverty, the environment, and international development for TERI in New Delhi, ENDA-Tiers Monde in Dakar, the UN Framework Convention on Climate Change Secretariat in Bonn, and the Asian Development Bank in Manila.

Degrees

PhD, Energy and Resources Group, with a Designated Emphasis in Global Metropolitan Studies, University of California, Berkeley

Favorite Spot on Campus:

The Dav @ SIS


Book Currently Reading:

Theory from the South, or How Euro-America is Evolving Toward Africa by Jean Comaroff & John L. Comaroff


Languages Spoken:

French (fluent)
Loading ...

OFFICE

SIS-School of Intl Service
SIS - 301
Fri, 1-2pm, Wed, 2-4pm, or by appointment
FOR THE MEDIA

To request an interview for a
news story, call AU Communications
at 202-885-5950 or submit a request.
---
Scholarly, Creative & Professional Activities
Professional Presentations
Invited Talks
"Improv Cities: Urban Peripheries and the Future", Selected to speak at Tedx American University, April 26, 2014.
"Beyond the 'Slum': Urban Informality as the New Normal in Millennial Capitalism", Invited for Cities at the Center of the World conference, George Mason University's Center for Global Studies and Woodrow Wilson Center, April 22, 2014.
"Stormwater Drains as Assemblages: The Geography of Flooding in Bangalore", Invited for The Future of Water and Waste in South Asia conference, Rutgers University, February 7-9, 2013.
"Financing Infrastructure in India's Slums: Rajeev Gandhi Awas Yojana's Prospects and the Political Economy of Urban Reforms", The 21st Century Indian City: Working Towards Being Slum Free? conference, University of California, Berkeley, April 27, 2012.
"Informal Water, the State, and the Peripheralized Middle Class", Invited for Urban India: Historical Processes and Contemporary Experiences conference, Yale University, New Haven, April 30, 2011.
Grants and Sponsored Research
National Science Foundation Doctoral Dissertation Research Improvement Grant, Geography and Spatial Sciences (2007-2009)
Honors, Awards, and Fellowships
Post-Doctoral Fellowship in the Social Dimensions of Environmental Policy, Beckman Institute & Department of Geography and Geographical Information Science, University of Illinois, Urbana-Champaign (2011-2013)
Chancellor's Dissertation-Year Fellowship, UC Berkeley (2009-2010)
John L. Simpson Fellowship in International Studies, UC Berkeley (2007–2008)
American Institute of Indian Studies Dissertation Research Fellowship (2007–2008)
Outstanding Graduate Student Instructor, UC Berkeley (2006)
Center for South Asian Studies Summer Research Fellowship, UC Berkeley (2006)
Center for Human Rights Summer Research Fellowship, UC Berkeley (2005)
Center for African Studies Summer Research Fellowship, UC Berkeley (2005)
United Nations Bridging the Divide Research Fellowship (2004)
E8 Sustainble Energy Development Full Tuition Graduate Scholarship (2004-05)