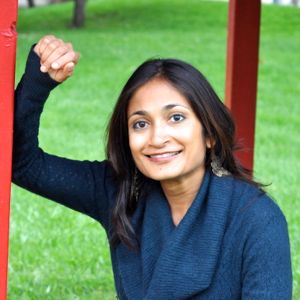 Malini Ranganathan
Assistant Professor
School of International Service
Dr Ranganathan is an interdisciplinary geographer with primary interests in the political ecology and cultural politics of cities. Focusing on the South Asian city, her research investigates how international governance regimes affect water access at the informal peripheries. She uses a multi-sited ethnographic approach to uncover how international and domestic bureaucrats finance and price urban water supply according to market-based principles, and how affected (and most often marginalized) groups stake their citizenship claims. Though rooted primarily in the Global South, Dr Ranganathan's work is also in conversation with the environmental justice and health dimensions of water access in unincorporated urban communities in the Global North, particularly in California's Central Valley. Her current project, funded most recently by a fellowship from the University of Illinois, Urbana-Champaign, extends her interest in water to another vital, but poorly studied infrastructure system: stormwater drainage. She is exploring the political ecology of storm drainage as a lens into urban flood vulnerability in Bangalore, India. More broadly, her project furthers our understanding of the complex dynamics of climate change vulnerability and the prospects for urban "adaptation". Dr. Ranganathan has previously conducted research on renewable energy, development, and international finance for TERI in New Delhi, ENDA-Tiers Monde in Dakar, the UN Framework Convention on Climate Change Secretariat in Bonn, and the Asian Development Bank in Manila.

Degrees

PhD, Energy and Resources Group, with a Designated Emphasis in Global Metropolitan Studies, University of California, Berkeley; M.S., Energy and Resources Group, University of California, Berkeley; B.A., Chemistry and Environmental Science, Bard College
Loading ...

OFFICE

SIS - School of International Service
SIS - 301
M, 1030am-12pm; W, 2-4pm, or by appointment
FOR THE MEDIA

To request an interview for a
news story, call AU Communications
at 202-885-5950 or submit a request.
---
Teaching
Fall 2013

SISU-250 Env Sustainblty/Global Health
Spring 2014

SIS-620 Stds in Global Envirn Politics: Urban Political Ecology

SISU-250 Env Sustainblty/Global Health
Scholarly, Creative & Professional Activities
Selected Publications
RANGANATHAN, M. and C Balazs. Accepted with minor revisions. "Water Marginalization at the Urban Fringe: Environmental Justice, Political  Ecology, and Learning Across the North-South Divide. Urban Geography.
RANGANATHAN, M. Forthcoming. "Paying for Water, Claiming Citizenship: Political Agency and Water Reforms at the Urban Periphery". International Journal of Urban and Regional Research. Published online May 27, 2013. DOI:10.1111/1468-2427.12028. tinyurl.com/mrmoof6
RANGANATHAN, M. 2013. "Financialized and Insurgent: The Dialectics of Participation in Bangalore's Neoliberal Water Reforms" in K Coelho, Vijaybaskar and L Kamath (Eds), Participolis: Consent and Contention in Neoliberal Urban India. Routledge: New Delhi and Abingdon.
RANGANATHAN, M. 2012. "Reengineering Citizenship: Municipal Reforms and the Politics of 'e-Grievance Redressal' in Karnataka's Cities" in R Desai and R Sanyal (Eds), Urbanizing Citizenship: Contested Spaces in Indian Cities. Sage: New Delhi and Thousand Oaks. 
RANGANATHAN, M.  2011. "The Embeddedness of Cost Recovery: Water Reforms and Associationism at Bangalore's Fringes" in J Anjaria and C McFarlane (Eds), Urban Navigations: Politics, Space, and the City in South Asia. Routledge: New Delhi and Abingdon.
RANGANATHAN, M, L Kamath and V Baindur. 2009. "Piped Water Supply to Greater Bangalore: Putting the Cart Before the Horse?" Economic and Political Weekly (44) 33, 53-62.
Haya, B, M RANGANATHAN, and S Kirpekar. 2009. "Barriers to Sugar Mill Cogeneration in India: Insights into the Structure of Post-2012 Climate Financing Instruments". Journal of Climate and Development 1 (1), 66–81.
Chaurey, A, M RANGANATHAN, and P Mohanty. 2004. "Electricity Access For Geographically Disadvantaged Rural Communities—Technology And Policy Insights". Energy Policy (32) 15,1693-1705.
Honors, Awards, and Fellowships
Post-Doctoral Fellowship in the Social Dimensions of Environmental Policy, Beckman Institute, University of Illinois, Urbana-Champaign (2010-2013)
Chancellor's Dissertation-Year Fellowship, UC Berkeley (2009-2010)
John L. Simpson Fellowship in International Studies, UC Berkeley (2007–2008)
National Science Foundation Doctoral Dissertation Research Improvement Grant (2007–2009)
American Institute of Indian Studies Dissertation Research Fellowship (2007–2008)