Make art work: Arts Management is the professional practice that helps artists share their voice, audiences find their bliss, organizations build their funding, and communities thrive as creative places.
Our master's degree and graduate certificates in Arts Management will give you the skills, experience, connections, and community you need for a successful career in the business of arts and culture.
Mode of Study
On campus
Time to Complete
18 mos. or your own pace
Course Scheduling
Most classes start 5:30
Requirements
34 credits
Tuition and Funding
$1922 per credit. All full-time students automatically considered for tuition awards and paid, hands-on fellowships.
Admissions
Start in fall or spring. No GRE required. Visit Admission and Requirements.
Alumni Network
Our graduates go on to executive positions around the world: the British Embassy, Kennedy Center, LA Opera, Smithsonian Institution, Shakespeare Theatre, NEA, and more — see our Alumni Profiles.
Committed Faculty
Our Faculty are thought leaders in the field and innovators in the classroom. They work closely with every student to ensure success. 
Fellowships
Explore our hands-on, paid Fellowships with AU arts centers and external posts with the Kennedy Center, Strathmore, and more.
A Powerful and Proven Curriculum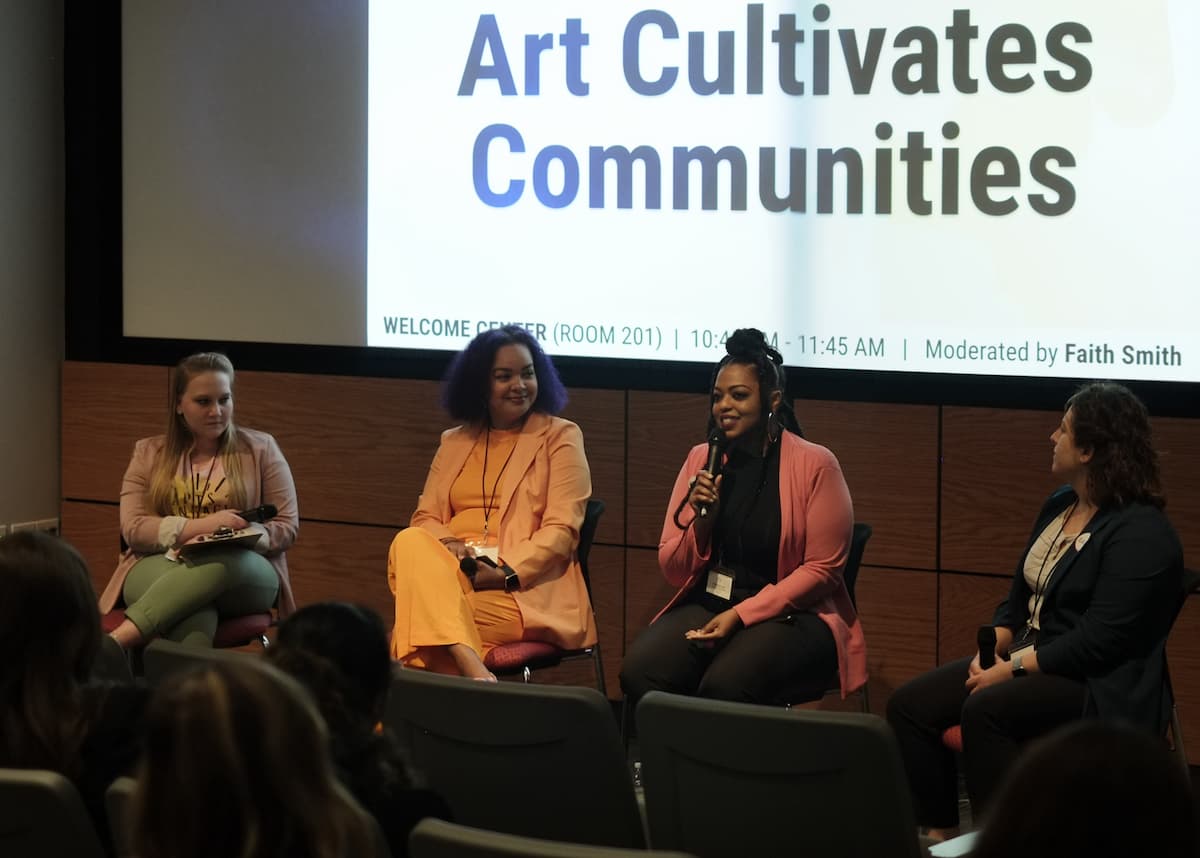 Our 34-credit Master of Arts program has been crafted and refined over four decades to provide a solid foundation in arts-management essentials along with flexibility to fit your career goals.
You will take 21 credits of strategy-level core requirements in arts management, marketing, fundraising, financial management, governance and leadership, cultural policy, and legal issues. Six elective credits allow you to focus your studies on a particular discipline, role, or topic area – within arts management or across any relevant graduate courses at American University or the Consortium of Universities of the Washington Metropolitan Area. Finally, seven capstone credits result in a significant research or portfolio project that integrates and demonstrates your specialized expertise to peers and prospective employers.
With the study abroad option, you will study for three semesters in DC and one semester with Sotheby's Institute of Art in London, focusing your studies either on the business of visual art or on art museums, galleries, and curating.
Full-time students complete the MA program in two years, with the final semester designed to work either in-person or remotely. Part-time study is also available, and all Arts Management classes meet in the evenings, making this program a perfect fit for career switchers and working professionals. See the complete MA Admission & Course Requirements.
Spotlight: Tiffany Townsend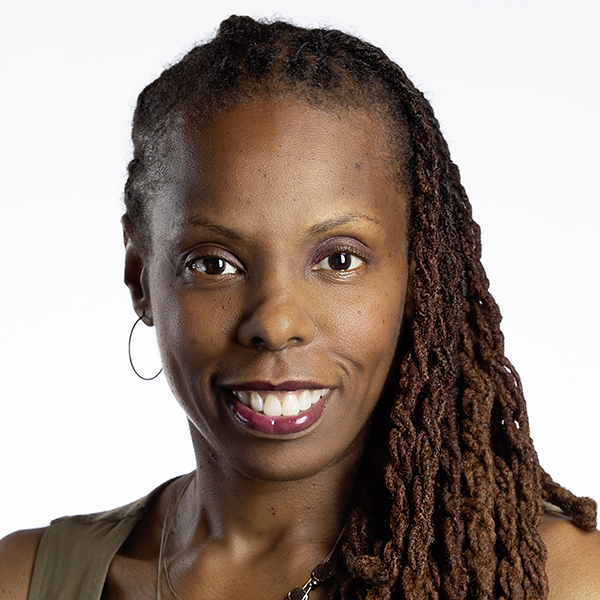 "What I loved most about AU was the caring professors who supported me during the completion of my master's degree, along with the deep friendships I developed....What I love most about my current job is collaborating with colleagues around finding new ways to support a museum devoted to black history and culture, which I am deeply passionate about."
—Tiffany Townsend, Smithsonian National Museum of African American History and Culture

See more alumni profiles and Q & As.
Careers Making Art Thrive
With an AU education, a city full of opportunities, a powerful professional network, and the practical experience gained during your practicum, you will graduate fully prepared for a position in mid-to upper-level management.
We combine career coaching and academic advising throughout the program to support your career goals and ensure your success. Our graduates go on to executive leadership positions in arts and cultural organizations across the country and around the world, including
Adrienne Arsht Center for the Performing Arts
American Alliance of Museums
Barnes Foundation
Blackbaud
British Embassy
Broadway Cares
Chorus America
Hirshhorn Museum
Hubbard Street Dance
Kennedy Center
Korean Ministry of Culture
Les Ballets Trockadero de Monte Carlo
Library of Virginia Foundation
Lincoln Center
Los Angeles Opera
Manhattan School of Music
National Endowment for the Arts
National Trust for Historic Preservation
Netflix
92nd Street Y
Pittsburgh Symphony
Round House Theatre
Shakespeare Theatre Company
Smithsonian Institution
SoundExchange
Spoleto Festival
Toronto Symphony
US Copyright Office
Whitney Museum
Wolf Trap
What You'll Walk Away With
All the moving parts an arts leader wrangles daily, honed in a real-world capstone project for a real-world client: marketing and cultural policy, fundraising, governance, law, financial management, human resources and organizational management, comms and PR strategy.
Experience developing and manage budgets, tracking financial performance, and preparing financial reports: how do successful organizations — or fledgling ones — manage macro fiscal health and short-term project budgets?
Governance and leadership experience: how to craft governance for successful organizational evolution; how in practice do arts management pros work with their governing boards?
Grounding in non-profit legal issues: how do you form a non-profit 501C3; what are specific issues and challenges you'll likely face?
How to develop and implement marketing and promotion plans, create and manage websites and social media accounts, and write effective press releases — within a team and governing structure.
Practical advocacy and community engagement: how to advocate for the arts with policymakers, funders, and the public, in ways responsive to specific community's tacit and overt needs. 
DC local and global connections, amplified by the reach of American University's alumni network.

Ready to dive in?
Start Application