Science
AU Launches STEM Time Lecture Series, Wednesday Evenings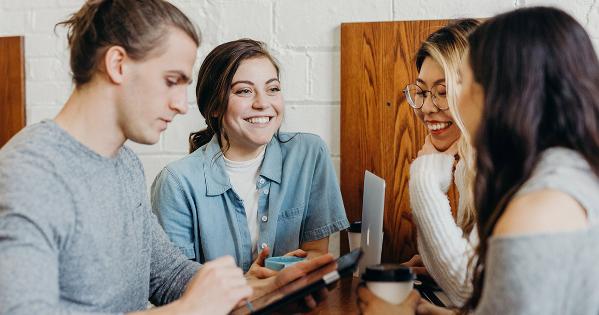 American University has launched STEM Time, a series of STEM lectures on Wednesday evenings, from 6:30-7:30 p.m. in DMTI 111. STEM Time will bring together AU faculty and students to discuss a range of STEM-related issues, from how to build a rewarding science career, to the next steps in AU's new NSF-funded $15 million food waste grant. 
Open to all students interested in STEM! No RSVP is necessary; everyone is welcome!   
Upcoming Schedule 
September 21  
Conversation with Sauleh Siddiqui
Professor Siddiqui is an AU associate professor of environmental science with an affiliation with the Department of Mathematics & Statistics, and he is a research fellow at the German Economic Research Institute. He is also PI and director of Multiscale RECIPES for Sustainable Food Systems Research Network, a $15 million cooperative agreement with NSF funding that comprises14 institutions, 40 faculty, 45 graduate students, and 14 staff. His primary area of research is mathematical optimization and operations research applied to environmental systems, including energy infrastructure, food systems, and human health.   
September 28 
Conversation with Anny Cárdenas 
Meet new Assistant Professor of Biology Anny Cárdenas and hear about her passion for microbial ecology, marine biology, and bioinformatics. As a postdoctoral fellow, she applied cutting-edge computational methods to decipher microbial interactions in marine hosts including corals, anemones, crabs, and clams. She also focused on genome and metagenome sequencing, assembly, and annotation, as well as eukaryotic and prokaryotic RNASeq library preparation and data analysis. Her work has resulted in four first-author publications and more than 20 collaborative publications. 
October 5 
A Conversation with Monica Jackson 
A conversation with Monica Jackson, professor of mathematics and statistics, deputy provost, dean of research, CAS's first diversity, equity, and inclusion officer, and director of the Summer Program in Research and Learning, REU. Professor Jackson is the recipient of the Frederick Douglass Distinguished Scholars Faculty Fellow, Delta Kappa Gamma International Educational Society Most Valuable Member, and the Morton Bender Prize for outstanding research.
October 12  
Math, Stat, Data, and Law: A Conversation with Mary W. Gray 
A statistician and lawyer, Professor Gray researches applications of statistics to human rights, economic equity, legal issues, and education. She is the founder of the Association for Women in Mathematics and a fellow of the American Statistical Association and the American Association for the Advancement of Science. She is a recipient of the Presidential Award for Excellence in Science, Engineering and Mathematics Mentoring, and she serves as the chair of the Board of Directors of the American Middle East Education, and is a member of Statistics without Borders.   
The Making of STEM Time 
STEM Time was developed by Hurst Adjunct Professorial Lecturer Behzad Jalali with the support of Meg Bentley, AU's new Director of STEM Partnerships and Innovation. Bentley is working to build STEM partnerships, showcase AU STEM accomplishments, and broaden participation to address underrepresentation in STEM higher education and across STEM fields.  
Jalali recently began offering summer Boost Camps to incoming freshman students who had an interest in STEM fields and/or wanted to boost their math skills. The camps were a hit, and based on their popularity, Jalali brainstormed the idea of weekly STEM Time meetings to take place throughout the school year to build community and to support students with an interest in STEM fields. 
It's all part of a new emphasis on engaging students across the STEM fields, says Bentley. "My mission is to help STEM faculty, students, and staff to build and sustain partnerships that inform and influence the way we teach, learn, and do research in STEM higher education," she explains. "These partnerships can be external — for example, with companies in the DMV region or non-profits that promote K-12 STEM interest. They can also be internal — for example, helping departments recruit larger and more diverse graduate student cohorts, or helping faculty and staff coordinate their efforts to support STEM students! I am especially interested in changing how we do things to address historical underrepresentation in STEM higher education and in STEM professions. Finally, I hope to provide opportunities to showcase our amazing AU STEM accomplishments and to help build a strong STEM identity for all members of the AU community."