Contact:
Farran, Arij B.
Senior Administrative Assistant
Environmental Science
4400 Massachusetts Avenue NW
Washington
,
DC
20016-8007
United States
Reaching Out to Reduce Impact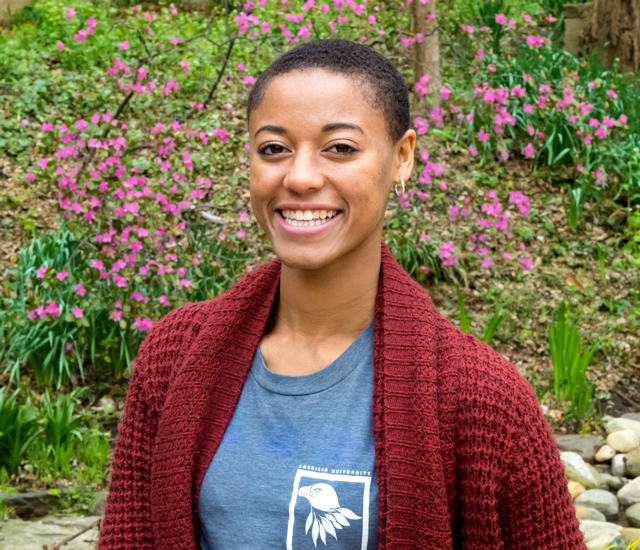 Faith Lewis, CAS/BA '20
I hope people see the merit of what we're doing & are inspired to join the fight
As a Student Sustainability Educator, I like finding out what people are interested in, and then catering to those interests. The environment affects everybody, and it's really our job to show people the way in which it affects them. It helps that people are very receptive at AU, so I don't have a hard time engaging with people.
Find out how you can get involved with Sustainability at AU.
Watch: AU's Department of Environmental Science
2:16
Learn more about the Department of Environmental Science at American University's College of Arts and Sciences. Faculty and students discuss what sets this program apart from others.