On Campus
Nov. 5 AU Econ Conference: Decolonizing Economics?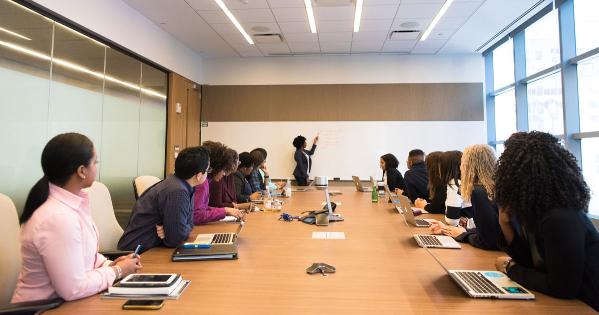 On November 5 at 1 p.m., American University's graduate Program for Gender Analysis in the Department of Economics will present Decolonizing Economics? Opening Up Economics to New Voices and Perspectives.
The half-day conference of workshops and discussions will be hosted in person and broadcasted on Zoom. The event is free and open to AU students, staff, and faculty. People who attend in-person can continue their discussions at a dessert reception in MGC following the event.
The event was made possible by funding from the Open Society Foundation (OSF). It was organized by a committee that includes Professor of Economics Mieke Meurs, Associate Professor of Economics Mahmud Yesuf, three undergraduate students — Samantha Jacobs, Stevie Marvin, and Areeba Yasin — and one PhD student, Praveena Bandara. "The students have been very active and even are taking the lead on the substantive side," says Meurs.
The Call for Change
The lack of diversity in the field of economics has been well documented. In the United States, only 30 percent of PhD economists in the federal government and 23 percent of economics faculty in academia are women. Only 24 percent of PhD economists in the federal government and 21 percent of economics faculty in academia are minorities (Black, Hispanic, Asian, and other minorities). And 78 of 81 winners of the Nobel Memorial Prize in Economics have been white men.
Over the past several years, calls for reform have been growing to decolonialize the field. AU's conference will bring experts together to discuss ways to promote more equal representation in econ, to create more openness in terms of theoretical and methodological approaches, and to develop strategies for tackling Eurocentrism. Speakers will also consider the complicated nature of the term "decolonize," and the long historical links between economic theory, the development of markets, and colonialism.
Specifically, AU's conference will focus on these issues in the teaching of graduate and undergraduate courses, with the objective of stimulating awareness and debate on different forms of exclusion that occur in the teaching of economics, and ways that we can work to diversify and decolonize economics curriculum and teaching.
Meurs expects Decolonizing Economics to be valuable to econ students and faculty. But the issues extend past the field of economics, and anyone interested in decolonizing learning will find value in the conference. "Most generally, Decolonizing Economics is about the impact of historical disadvantage on learning and the impact of historical advantage on what we teach, so it covers all kinds of inequalities," she says. "Speakers will address the issue with respect to Econ specifically, but people in other disciplines might find the discussion interesting where it addresses the general implications of those general positionalities."
Phd student Praveena Bandara agrees. "One size has never fit all; this event has always been important, especially for aspiring economists such as myself who were taught to evaluate their country's economic growth and development trajectory through a Eurocentric perspective," she explains. "For graduate students of developing countries, this event can offer a space to explore how to incorporate their lived experiences in economic analysis."
Conference Schedule
1:00-1:45, MGC 200

Kick Off
Dr. Rhonda Vonshay Sharpe, President,
Women's Institute for Science, Equity, and Race
 

1:45–2:45, MGC 200

Panel on Graduate Teaching
Glen Kwende, AU PhD student, economics
Nataly Rendon, PGAE Global Scholar
Professor Nathan Larson, PhD Director, AU Economics
Dr. Gisela Carrasco-Miro, consultant
 

2:45–3:00

Health Break
 

3:00–4:00, MGC 200

Panel on Undergraduate Teaching
Professor Mary Hansen, Economics
Undergraduate student group: Samantha Jacobs,
Stevie Marvin, Areeba Yasin
Professor Horace Bartilow, School of International Service
 

4:00–5:00, MGC 245 & 247

Concurrent Workshops
Graduate and Undergraduate:
Building a Tool Kit for Economics Teaching
 

5:00–6:00, MGC 128

Dessert Reception