Science
Light, Sound, Action: PHYS 200 Turns Twenty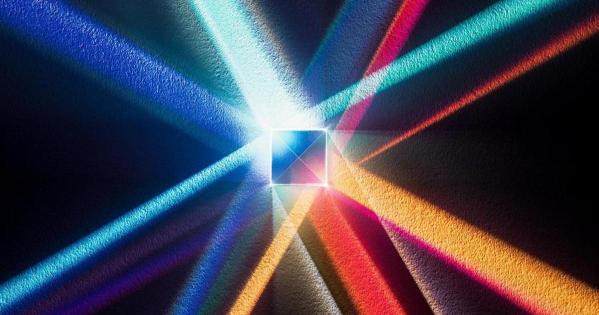 Associate Professor of Physics Teresa Larkin believes that every student has a story, or a passion, or a special personal interest. In her ever-popular PHYS 200 Light, Sound, Action Q-2 AU Core course, she encourages students to explore these interests—from a physics perspective, of course.
Through the years, students in her course have written papers on the physics of stage lighting, noise cancelling devices, the use of different colors in political ads, Russia's electronic warfare program, the social implications of cochlear implants in deaf communities, and many other cross-disciplinary topics that can be examined and explained by physics.
This is one key goal of the course. Light, Sound, Action gives students opportunities to engage with concepts that provide insight into the intersection between physics and a wide range of disciplines including the visual and performing arts, audio production and technology, business, the social sciences, and communication. 
The ultimate goal, however, is for students learn how to solve conceptual and quantitative real-world problems through the principles of physics. "I tell students to think about what science—in particular, physics—can do to prepare you for the world, and what can help get you in the door in your future careers," says Larkin, who created the course 20 years ago and has been teaching it ever since. "What makes our graduates stand out is their ability to think critically and understand how things work. This is what PHYS 200 really teaches them."
Hands-On, Interactive, Research, and Writing
Light, Sound, Action attracts applied physics minors and other students from disciplines across the university, from sociology to performing arts. The course covers the traditional concepts of physics at the 200 level, but it focuses less on lab experiments and reports, and more on interactive learning. Students participate in hands-on and inquiry-based activities, ask a lot of questions, solve problems in teams, and work together to learn all about the science of sound and waves, electricity and magnetism, light, color, and optics. "It's unusual because we work on activities together in an open-ended process. We do the activity until we're all done, and then we all move on," says Larkin. "Another unique thing I do is have teams that finish an activity early become TAs (teaching assistants) to help the others in the class still trying to finish up a task. Students love this, and it's a win-win for everyone. Students completing the activities can get additional help from their peers, and the students that are serving as TAs benefit by helping their classmates."
By the end of each semester, students produce the equivalent of a professional conference paper suitable for publication. Larkin guides each student through the writing process, from submission of an abstract to first drafts to peer review to their oral presentations at the end of the year. "This process is pivotal in terms of building written and oral communications skills," Larkin says.
Shaping Futures
PHYS 200 Light, Sound, Action celebrated its twentieth anniversary at AU last spring, with a virtual party attended by students, faculty, and alumni. The alumni who showed up are a testament to how the course touched their lives and careers.
Alumna Rhys Leahy, who earned a BA from the School of International Service in 2017 (with a focus on Russia and Central Asia), took the class and says doing so opened doors for her. She currently works as a senior research assistant in George Washington University's Dynamic Online Networks lab and as a data science consultant at ClustrX, a DC research consultancy that maps and analyzes crowds across the internet. She recently co-wrote Hidden resilience and adaptive dynamics of the global online hate ecology, which was published in the August 2019 issue of Nature magazine.
"Professor Larkin's Physics 200 class helped me see how physics shapes so many fields, including the social sciences and international relations," Leahy says. "The class conference paper became my key writing sample to land a fulltime job as a science writer after graduation. Now I work in data science research as part of an interdisciplinary lab developing new physics methods and models to study complexity in the online world."