Achievements
Student Podcast Chronicles Refugee Journey and American Dream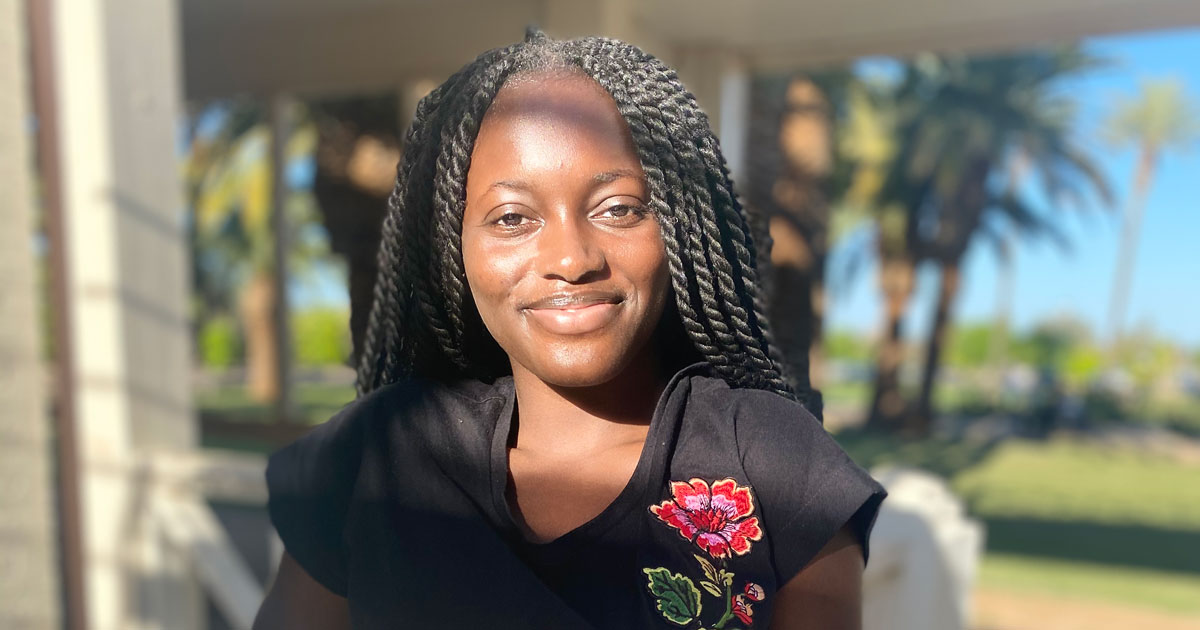 At a family memorial service several years ago, Suzanne Bagia (BA sociology and international studies '22) heard stories she had never heard before, about her heritage in Nigeria, her family's experience in refugee camps, their journey to the United States, and the challenges of settling in the United States. 
Bagia's family is Ogoni, a minority ethnic group from Southeastern Nigeria, and she grew up in the United States surrounded by the Ogoni community. But outside of this community, Ogoni narratives have not received much spotlight or analysis in social or academic settings. 
Bagia wanted to change this. So, when she took Professorial Lecturer Christina Juhász-Wood's "Refugees, Migration, and Culture" class and had a choice between writing a final paper or creating a podcast, she chose the latter. "I wanted my podcast to be one of the places where Ogoni narratives could be spotlighted and hopefully bring more attention to Ogoni identity and Ogoni human rights across Nigeria," she explains.

Listen to the podcast
Juhász-Wood thought the podcast was worthy of archiving in a place where it could reach larger audiences. "I was really touched and moved by how it situates Suzanne's own experience, and her family's experience, and describes the complexities of the American dream" she says. She reached out to Bagia to give her feedback and guidance on the podcast, and she encouraged her to submit it as an archive to the Critical Refugees Studies Collective. 
They completed the final podcast last fall, with help from Brooke Shuman, a New York Times video editor. They added more socio-historical context to the conflict that happened in Ogoniland and more detailing of the origins of the Movement for the Survival of the Ogoni People. But perhaps the most important part of the podcast to Bagia was the opportunity to interview her parents about their firsthand accounts of being Ogoni refugees. 
As an educator, Juhász-Wood says the project has been rewarding to her too. "It's really wonderful to see students who are building on their own experiences, connecting them to the course, and using technology to share it with others," she says.
You can view the podcast on the Critical Refugees Studies Collective. For more information about AU's American Studies Program, visit the Department of Critical Race, Gender, and Culture Studies (CRGC).