TESOL
4400 Massachusetts Avenue NW
Washington
,
DC
20016-8169
United States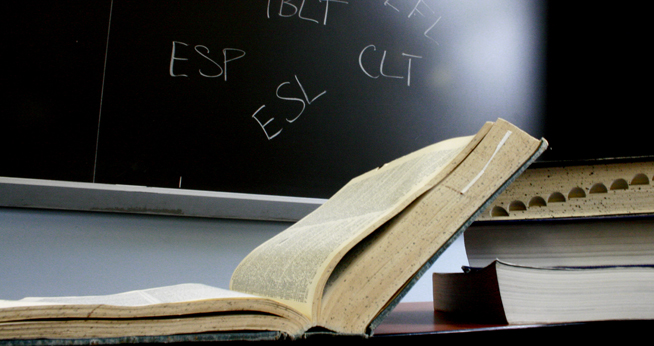 The Certificate in TESOL Program is open to individuals from any academic discipline interested in teaching English to speakers of other languages. This program provides a sound theoretical foundation combined with the practical classroom experience necessary to pursue teaching opportunities in the United States or abroad. Faculty members draw on a wealth of teaching expertise, diverse research interests and cross-cultural experiences. TESOL certificate students have diverse backgrounds and bring a wide range of experiences to the classroom.
Courses are available on either a part-time or full-time basis. During the academic year, classes meet in the evening to accommodate our students' busy schedules. During the summer, TESOL classes are offered in a hybrid format of online and face to face class meetings. Students can earn up to 9 credits towards a Certificate during the AU Summer TESOL Institute. All certificate courses can be applied towards the MA in TESOL degree. This program is not designed for K-12 ESOL certification.
Graduate Certificate in TESOL
The Graduate Certificate in TESOL Program is open to students who have achieved at least a bachelor's degree, current AU graduate students, and AU undergraduate students with at least junior standing. All applicants must have a 3.0 GPA on previous undergraduate or graduate level coursework and should submit a statement of purpose with their application.
Undergraduate Certificate in TESOL
The Undergraduate Certificate in TESOL is available to currently enrolled undergraduate students at American University.