Media Inquiries:
AU Communications
aumedia@american.edu
202-885-5950
Antiracist Research & Policy Center
4400 Massachusetts Avenue NW
Washington
,
DC
20016
United States
Browse our recent event videos.
A Convening on Racial Equity in Education
3:47:41
August 19, 2020: American University's Antiracist Research and Policy Center is proud to present Empowering Educators: A Convening on Racial Equity in Education, sponsored by First Book and Pizza Hut.
The live event took place via Zoom Webinar, serving over 7,000 educators across the globe. The recording has been made available for free, to continue to support educators and teaching professionals in having effective, courageous conversations about race and social justice.
Time stamps:
00:00:00 | Opening Remarks
00:14:00 | Session One: Practical & Actionable Guidance for Educators
01:12:55 | Keynote: Teaching Humanity with Jason Reynolds
02:29:33 | 5-Minute Break
02:33:24 | Session Two: The Importance of Antiracist Teaching
03:46:26 | Closing Remarks
Download the Guidebook
The Empowering Educators Website and Guidebook
Resources Mentioned During the Webinar
Book Recommendations:
"Colorizing Restorative Justice: Voicing our Realities" Edited by Edward C. Valandra, Waŋbli Wapȟáha Hokšíla
"Despite the Best Intentions: How Racial Inequality Thrives in Good Schools" by Amanda E. Lewis, John B. Diamond
Antiracism and Decoloniality in Humanities
1:31:08
July 22, 2020: Faculty panelists discuss antiracist and decolonial imperatives in the humanities; how these imperatives intersect with other critical frameworks; and how to build such a program across the arts, literature, history, and critical social sciences at AU.
Panelists included:
Lily Wong, CAS
Marcelo Bohrt, SIS
Eileen Findlay, CAS
Jordanna Matlon, SIS
Sarah Trembath, CAS
Theresa Runstedtler, CAS
Sybil Williams, CAS
Naming a Transnational Black Feminist Framework
September 23 | 2:30-4 p.m. EST
Please register in advance.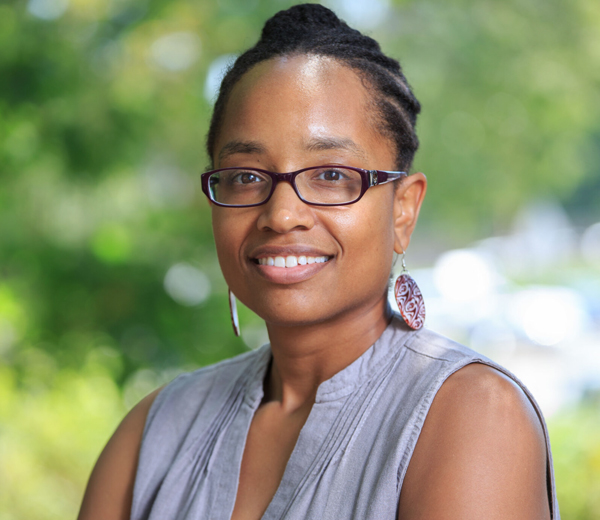 In collaboration with the Ethnographies of Empire Faculty Cluster at the School of International Service (SIS), the SIS Office of Research, and the SIS PhD program, the ARPC will be hosting Dr. K. Melchor Quick Hall for a talk on her recent book "Writing in Darkness: Naming a Transnational Black Feminist Framework."
Joined by
SIS Dean Christine Chin
Professor Rachel Watkins
Professor Randolph Persaud
Prrofessor Garrett Graddy-Lovelace
Professor Jordana Matlon
Nourishing Black Futures
September 30 | 11 a.m.–12:30 p.m.
Please register in advance.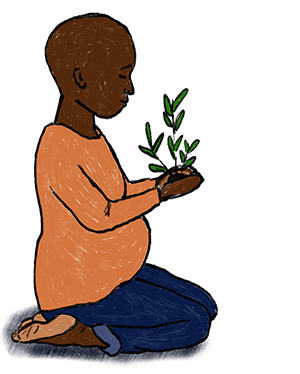 What does food justice have to do with achieving maternal health equity in the US? Why are food justice and maternal health justice both necessary to help Black mothers and families thrive? Join the AU Antiracist Research & Policy Center for a panel discussion with scholars and activists on how we nourish Black futures through food and maternal health justice. Panelists will discuss the state of Black maternal health in the US, the role of food systems and environments in shaping Black maternal health, and what an antiracist approach to food justice would need to look like to sustain Black mothers and families.
Panelists are
Dr. Michele Goodwin, Chancellor's Professor of Law at University of California, Irvine
Ebony Marcelle, Director of Midwifery at Community of Hope
Dr. Ashanté Reese, Assistant Professor, University of Texas at Austin
Dr. Beverley Wheeler, Director, D.C. Hunger Solutions
Moderated by Dr. Jessica Owens-Young, Assistant Professor, American University