Note From Maria Barry, Director of Community Relations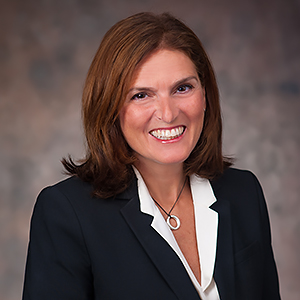 As we move through the stages of the COVID-19 crisis, American University's faculty, staff, and students are learning to adapt and transition to a new reality.
While the university has not been closed, on-campus work has been reduced to a minimum, as essential services are maintained to support the small number of students remaining in emergency housing, provide care to research animals, perform security functions, and support infrastructure and information technology functions. 
The pandemic may have disrupted our physical workplace, but our ongoing educational mission continues – only in different ways. During this unprecedented and trying time, we would like to reaffirm the university's long-standing view of our neighbors as valued members of the American University community. 
This special edition of our monthly AU in the Neighborhood newsletter is intended to share with you AU's efforts – and those of some of our neighbors – to respond to the COVID-19 pandemic. We invite you to visit American University's website periodically for updates about on-campus developments in this rapidly changing environment.
If you have any additional questions, be sure to contact me at mbarry@american.edu.
American University appreciates your support during this challenging time.  
AU Community Liaison Committee Special Campus Plan Meeting, April 28 & April 30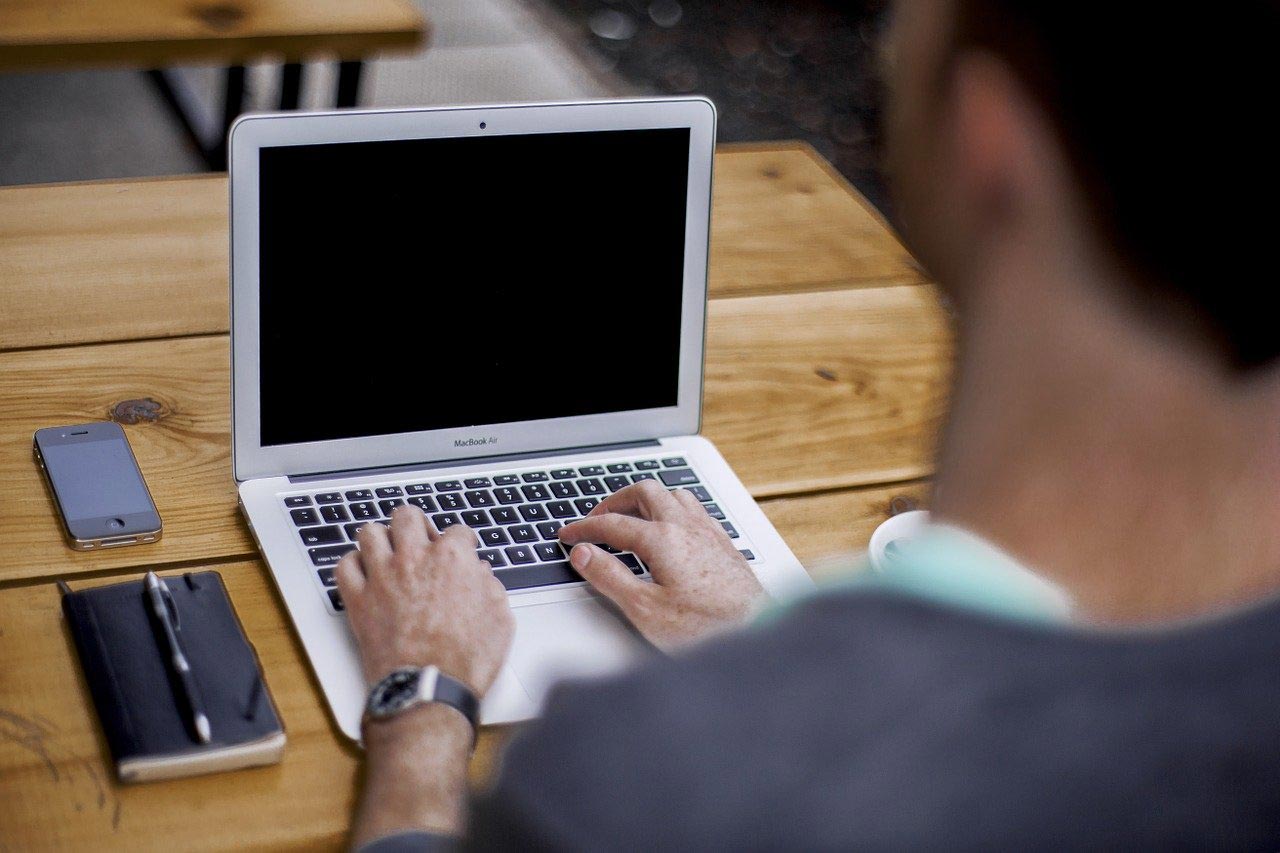 Consistent with social distancing guidelines, American University's Community Liaison Committee (CLC) will hold special 2021 Campus Plan CLC meetings virtually on April 28 and April 30. We encourage our neighbors to join us online for both meetings as we cover relevant campus plan topics. Both meetings will begin at 6:30 p.m. via RingCentral, a video-conferencing service powered by Zoom.  
To register for either or both meetings, visit: https://forms.gle/NLTGT8e4KZLP16io7. Prior to the meetings, each registrant will receive an email and a calendar invite from Justice & Sustainability Associates with information on how to access the meetings.
The CLC was established to foster positive relations and to maintain regular communication between the university and its neighbors.
As specified in the D.C. Zoning Commission Order for AU's 10-year Campus Plan, the CLC comprises individuals from neighboring community organizations and representatives from the university.
Additional information on the CLC, including meeting agendas and minutes can be found at the CLC website.
2021 Campus Plan Feedback Function Now Available
The American University 2021 Campus Plan website now features a feedback/comment function.  We value your feedback and input as we continue with our campus plan process and invite you to share your thoughts, questions, or concerns via our feedback portal.  We will gather your comments and provide responses as appropriate.
Answers to Neighbors' Frequently Asked Questions During The COVID-19 Crisis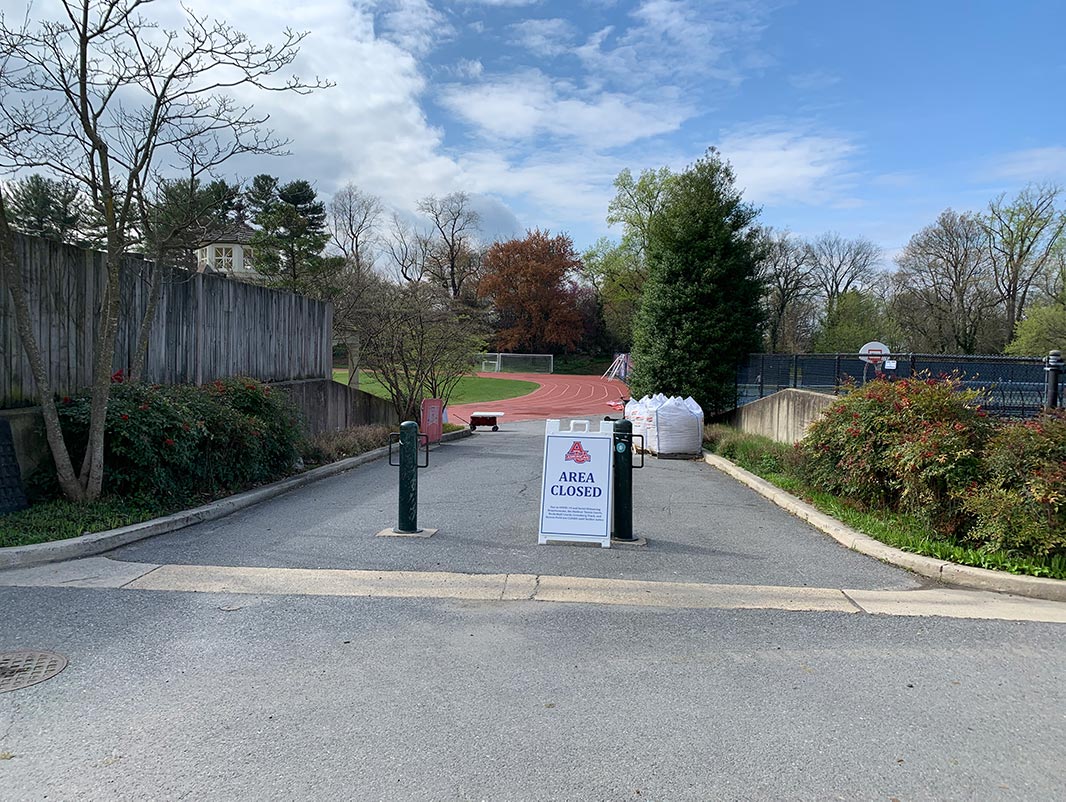 American University has adjusted its normal operations to accommodate the concerns and needs of our faculty, staff, and students during this difficult period. As a result of these ongoing changes, we anticipate that our neighbors have questions regarding how the changes will affect them. Below is a list of FAQs that is intended to answer some of their common questions. The Office of Community Relations will continue to update our neighbors via listserv emails as further changes occur.
As of March 23, residential halls have been vacated and students living on campus have returned to their permanent addresses for the remainder of the semester. However, AU has provided emergency housing in the residential halls to a limited number of to students who were approved for emergency housing. 
AU will remain on an expanded telework environment for the majority of operations through April 24 (subject to change), consistent with DC Mayor Bowser's stay-at-home order. 
Parking in residential neighborhoods will still be considered in violation of our Good Neighbor Parking Policy. However, enforcement of on-campus parking restrictions is suspended until at least April 24 for students, faculty, and staff.  Individuals will be able to park in general parking areas on campus without a permit or paying the daily fee through April 24.  
University-sponsored public events, both on and off campus, are suspended through May 5 (last scheduled day of exams). This includes all external individuals and organizations utilizing campus space for events such as conferences. This is necessary to limit close contact among large groups of people, consistent with the social distancing guidelines. The university encourages the use of teleconferences and virtual meeting tools, limit face-to-face meetings as appropriate, and conduct activity via email and instant messaging. 
The May 2020 Spring Commencement ceremonies, including for the Washington College of Law (WCL), will be conducted online. Members of the Class of 2020 also will be invited to a special dedicated ceremony in December 2020 that will feature all of the celebrations of commencement.
AU Student Creates Free App To Connect Users To Coronavirus-Response Websites and Organizations
American University junior Ryann Ashley has used her free time since being sent home for the semester as a result of the COVID-19 pandemic to help create a free collaborative app that connects users to more than 300 different coronavirus-response websites and organizations nationwide.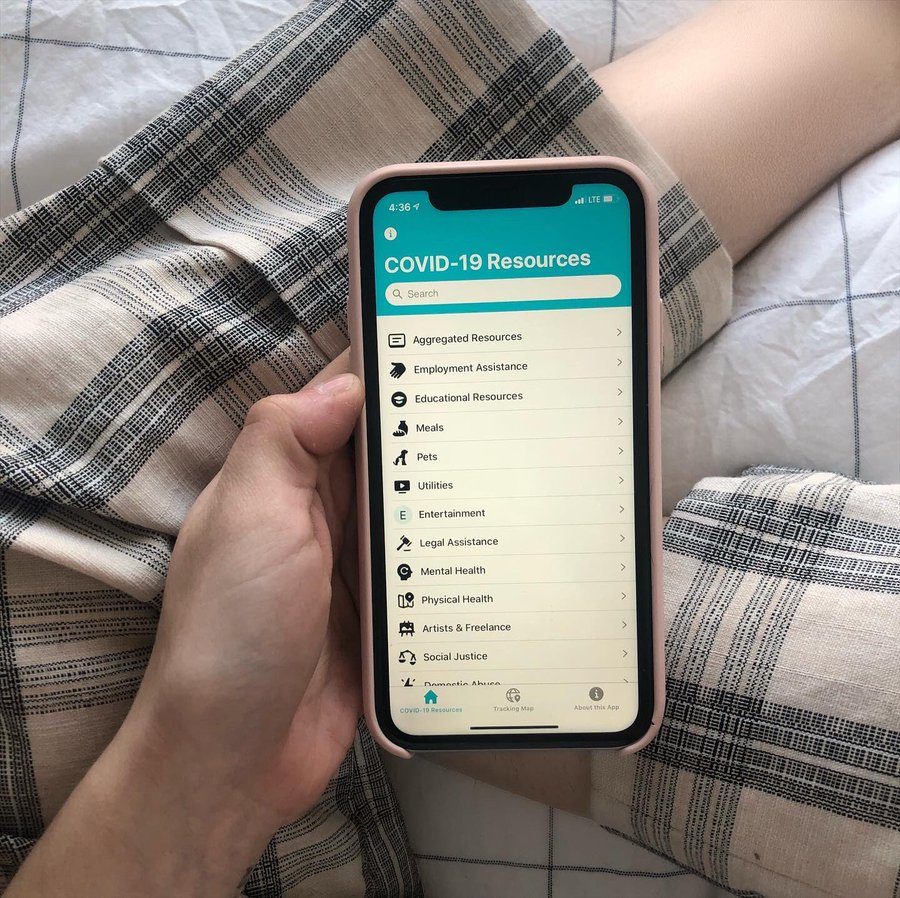 "I just really felt very helpless watching everything happen," said Ashley, a political communication major.
So initially, Ashley, a California native, compiled links to local resources regarding financial assistance and unemployment into a Google Doc.  She made the document editable and tweeted it out, urging others to add any other helpful information. People from around the country began responding to her tweet, asking her to track down different services, or providing her with links to different response programs.
Within a little more than a week, her Google Doc transformed into an online repository comprising referrals to a gamut of websites and organizations ranging from a list of banks offering relief to customers, to a "guide for the newly unemployed," to a bartender emergency assistance program.
Across the country in Alabama, Charles Reed, a data scientist working in the computer software industry, stumbled upon Ashley's tweet promoting her Google Doc.  He reached out to Ashley via Twitter and, by the same evening, the two launched the app using a free software-development platform.
"I didn't know who she was prior to this," said Reed. "It's just two community-minded people coming together to try to help make sense of this unprecedented time we have in history here and try to do some good."
Reed was struck by the scope of Ashley's initial document, which was growing daily with submissions from people across the nation, and said that he saw a unique opportunity to collaborate on a tool.
"I had not seen anything like what she did," Reed said. "I see articles that news organizations have written, and I think those are great, but I had not seen any collated, single-entry point for this kind of data. I saw all of the care that was put into it to find very helpful information, and it's not just generic information – it's very targeted for certain things."
The app, which can be downloaded directly to a cellphone through a website, categorizes Ashley's comprehensive resource list into 21 different topic areas, including physical and mental health, meal support, and legal assistance. There's even a "feeling sick" button, that brings users to the Centers for Disease Control's coronavirus self-checker, and a "what's new" section, highlighting recent news articles and updates from the U.S. government.
Ashley said that what began as a local project to occupy her time in isolation has showed her just how many aspects of daily life will be affected by the pandemic, and how many individual's lives will be upended. In response to her Google Doc, she said she received several emails specifically asking for help in tracking down domestic violence resources, a fallout of the shutdowns and stay-at-home orders that she hadn't previously considered.
Both Ashley and Reed are collaborating daily to update the app with more information and links, and have included a submission form for users to request help in a certain topic area. The duo's latest development is a "virtual pen pal" feature, where users can submit a form including their hobbies and interests, and the app will match them with someone to correspond with during self-isolation.
"The idea is to make community in this time of social distancing," Ashley said. "There's so much opportunity for an unprecedented digital community throughout all of this."
The team plans to continue working together until they no longer see a need for their resource, and Ashley and Reed don't foresee ending the project any time soon. Since its inception, the project has received support on Twitter from journalists, television producers, and advocacy organizations, all urging their followers to consult the resources and add their own.
AU Public Health Students' Work Continues Unabated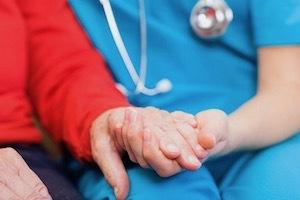 In the midst of the global pandemic crisis, 57 American University public health students are continuing their important mission to support community public health organizations, ranging from the DC Department of Health to the American Heart Association. The students are committed to continuing this work – remotely for now – until their projects are complete. 
 "It really is incredible that, in the midst of a massive public health crisis, these students are demonstrating their resiliency and ingenuity in executing these important projects for their community partner organizations," said Jolynn Gardner, director of American University's Public Health Program. "It is comforting to know that soon they will graduate and enter the public health workforce."
As part of American University's public health capstone course, which is offered for senior public health majors, students work in small teams to execute semester-long projects for community partner organizations.  Students work as consultants for the organizations, with the mentorship and guidance from the professor and community partner liaisons. 
Projects focus on research, analysis, policy, and outreach.  For the DC Department of Health, the AU team is developing a toolkit for resource guide development and putting together a guide for Alzheimer's disease and dementia services in the District of Columbia. Another AU team is pulling together recommendations for the DC Volunteer Lawyers Project to improve outreach efforts to potential clients who have experienced domestic violence. For Green America, the AU team is developing a research brief on the health effects of toxic chemicals on garment workers, their communities, and the environment.  
Other projects include work with Jubilee Housing that provides support services and affordable housing to low-income DC populations; a partnership between the American Heart Association, the YMCA, and Children's National Hospital addressing obesity among at-risk DC youth; and work with the DC Coalition Against Domestic Violence which promotes increased advocacy and education on the subject.  
Local Restaurateur Feeds Elderly For Free During Pandemic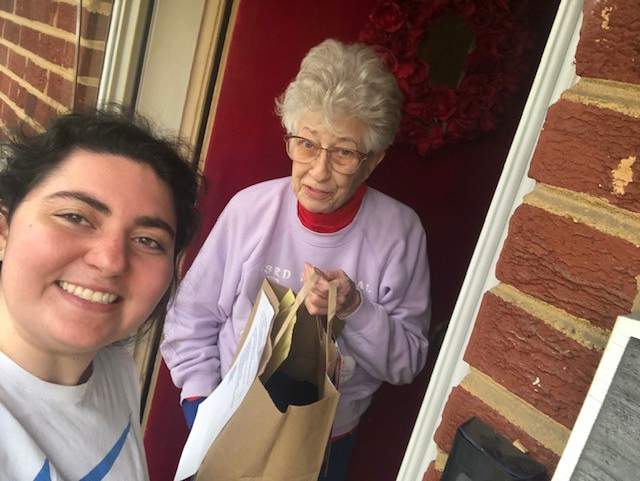 Local steakhouse, Medium Rare, is keeping their kitchen open during the COVID-19 pandemic to feed those in need during this difficult time – especially the elderly.
Restaurant owner and AU alum Mark Bucher thought of a simple way he could help those in the community who need food.  He put out a simple plea on Twitter: "If you're over 70 and you know someone quarantined or self-quarantined, I am going to get them dinner. Period."  Bucher also asked anyone who is 70 years or older and in need of a meal to contact him.  The meal consists of steak, fries, salad, bread, and desert free of charge during this pandemic. 
Shortly after Bucher's Twitter post, complete strangers offered to volunteer to help deliver the meals.  Since then, they have been delivering hundreds of meals every afternoon to those in need.  On one recent afternoon, Medium Rare's Bethesda location delivered 60 meals.
"As long as we can get food, we will make it and put it out.  As long as we can get staff to cook, we will make it and put it out," said Bucher.
Customers have helped pitch in by buying someone a meal, buying gift cards, and even the NFL Player's Association has funded some of the orders.
If you know someone who needs a meal, you can email Mark Bucher.