December 2022

Community Relations
4400 Massachusetts Avenue NW
Washington
,
DC
20016-8033
United States
Message from Maria Barry, Director of Community Relations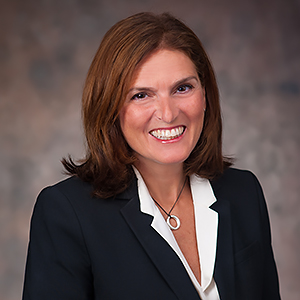 Dear Neighbors,  
In the spirit of the holiday season, on behalf of American University and myself, I extend my well wishes to each member of our community. Each new year brings with it a sense of optimism and as changemakers we are excited to embrace the year ahead.   
As always if you have any questions or concerns, please contact me at 202-885-2146 or email me at communityrelations@american.edu.  
I hope you have a healthy and happy holiday. See you in 2023! 
Best regards,  

Maria Barry
Director of Community Relations
American University
Meeting of Community Liaison Committee Slated for December 6
American University's Community Liaison Committee (CLC) will hold a quarterly meeting on Tuesday, December 6. Please RSVP HERE. 
The meeting will begin at 7 p.m. in rooms 1 and 2 of Constitution Hall on AU's East Campus. Neighbors are invited to join AU staff at 6:30 p.m. for pre-meeting refreshments and conversation. Parking for the meeting is available on the East Campus surface parking lot. 
The CLC was established to foster positive relations and to maintain regular communication between the university and its neighbors. As specified in the D.C. Zoning Commission Order for AU's 10-year Campus Plan, the CLC comprises individuals from neighboring community organizations and representatives from the university. 
Additional information on the CLC, including meeting agendas and minutes can be found at http://www.american.edu/communityrelations/clc/index.cfm. 
Celebrate the Season During Tenley WinterFest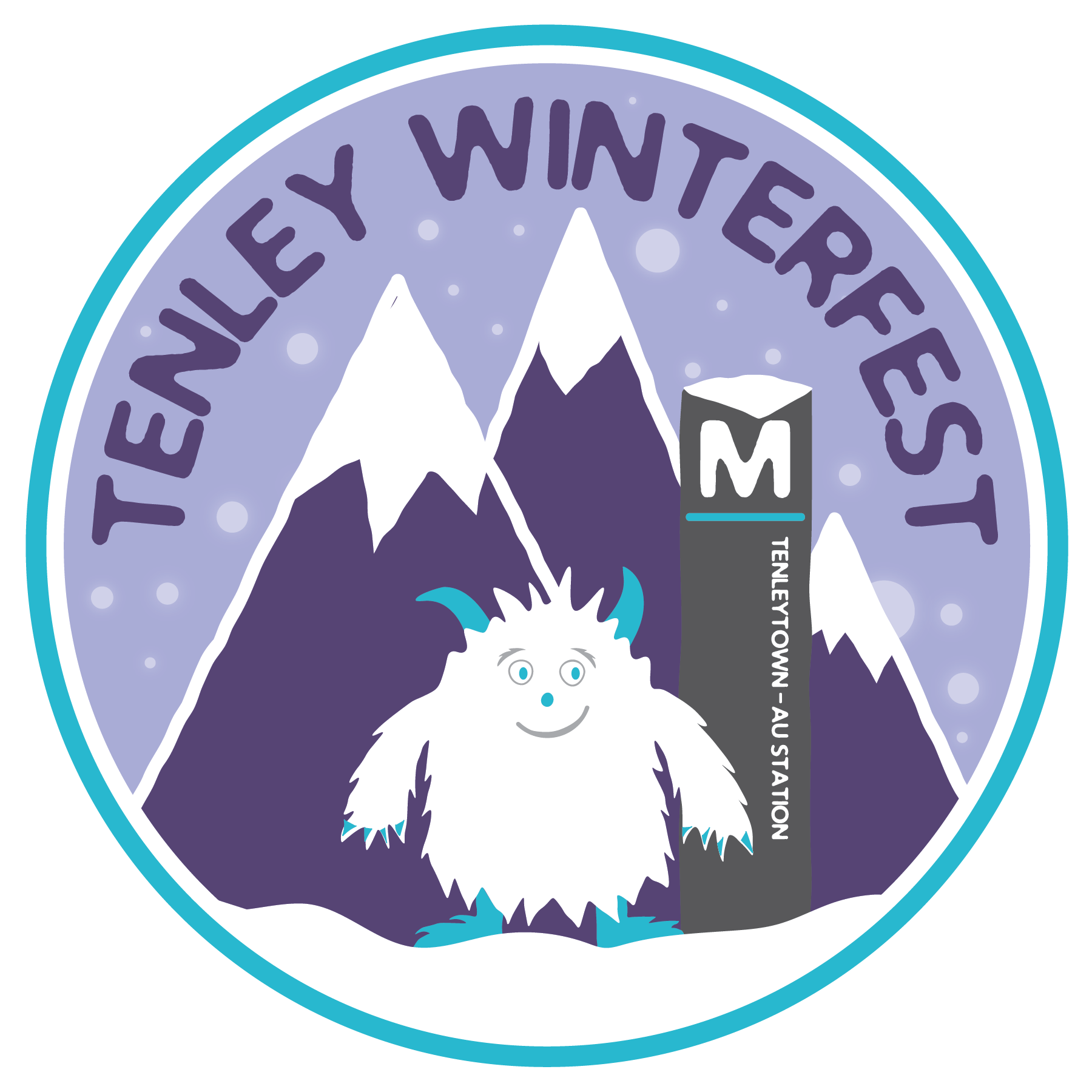 Join Tenleytown Main Street in celebrating the 11th annual Tenley WinterFest November 25 – December 3 with free seasonal events for the community.  
Kick off the festivities with Small Business Saturday on November 26 and shop local this holiday season. Stop by the Small Business Saturday welcome center to pick up a reusable shopping tote filled with swag and offers from Tenleytown businesses.  
Throughout Tenley WinterFest you can take part in Tenleytown's restaurant week with a Winter Feast of dining specials and discounts at local restaurants. Or join the all-ages Yeti Scavenger Hunt and complete trivia and tasks along Wisconsin Avenue to win prizes from local businesses.  
On Saturday, December 3, shop for everyone on your holiday list at the Winter Market, featuring unique gifts from youth vendors and local artisans, including jewelry and accessories, ornaments and holiday décor, greeting cards, international crafts, skincare, home décor, and specialty foods. Don't forget to pick up a limited-edition Tenley WinterFest t-shirt while you're there! 
Other highlights include guided tours of historic St. Ann's church, holiday greenery sales, festive storefront displays in area shops, musical performances, a winter themed trivia night, and more!  
Tenley WinterFest is produced by Tenleytown Main Street. American University is a proud supporter of both Tenleytown Main Street and Tenley WinterFest 2022. 
Audit an AU Class: Applications Open Now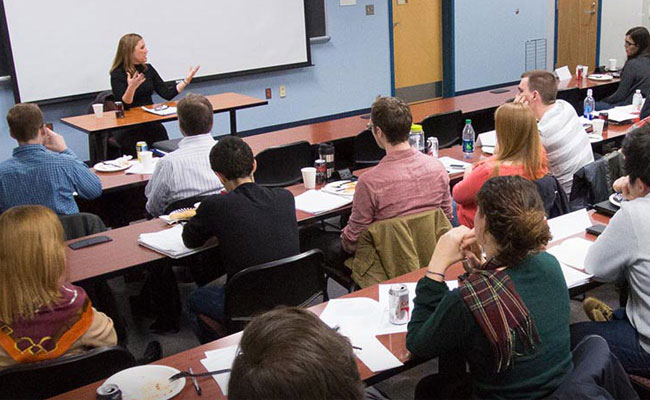 Try something new in 2023 and take a class with AU. Applications to the Alumni & Community Audit Program for the spring session open December 1 and close mid-January. Classes begin January 17.
This community benefit is a wonderful way to enjoy the expertise of AU's faculty and to be part of our university of learners and changemakers. We hope to see you on campus soon. Limited virtual classes still available.
Fall Commencement on December 18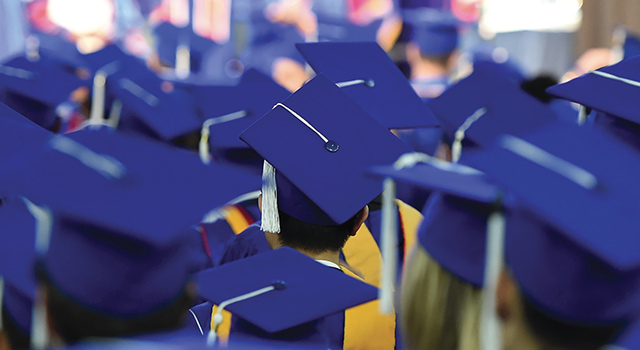 American University's fall commencement ceremony will take place on Sunday, December 18 at 10 a.m. in Bender Arena on main AU's campus. The university anticipates increased activity around campus, as families and friends visit for the occasion.  
All parking areas on campus will be open for commencement and participants have been strongly encouraged to use public transportation and reminded of AU's Good Neighbor parking policy.  
American University awarded its first degrees (two doctorates and one master's degree) in 1916 at a commencement ceremony held in the university's amphitheater. AU commencements have grown over the years as the university has become larger and more diverse. More than two thousand students from AU's six schools and colleges participate in commencement ceremonies each year.  
For additional information on AU's fall commencement, please visit https://www.american.edu/events/commencement.   
AU to Close for Winter Break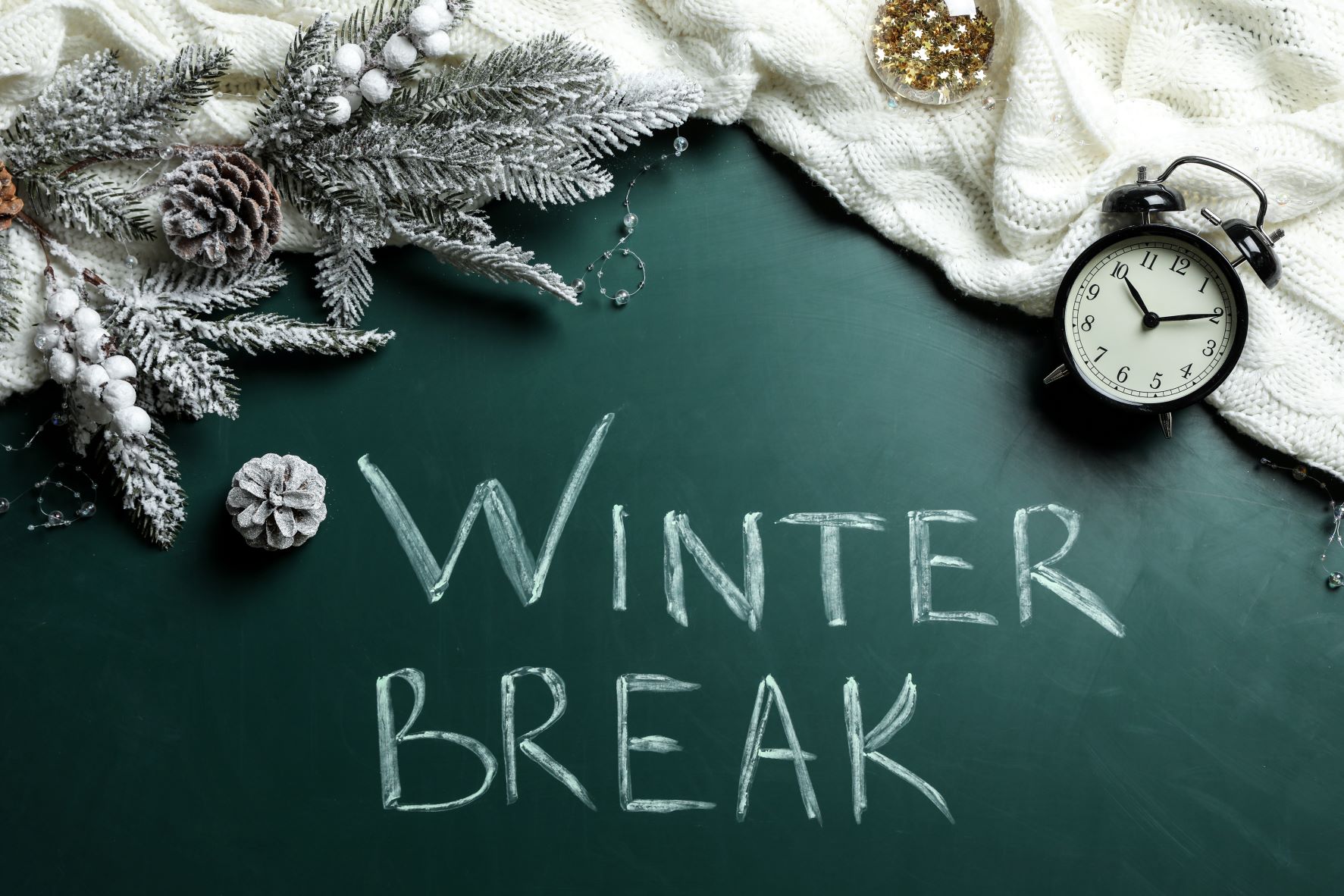 American University will be closed for the winter holiday season. Offices and buildings, including Bender Library, will be closed from Saturday, December 24 through Monday, January 2. The university will reopen on Tuesday, January 3, 2023.  
During the break, AU Police will provide emergency services and continue routine patrol of the campus. As a reminder, the AU Shuttle also will not operate during the break.
Curiosity Never Retires By Jasmine Pelaez
Alison Taylor strides through AU's Spring Valley Building on an overcast October afternoon, rolling backpack in tow, and settles into a fifth-floor classroom abuzz with student chatter. She places a copy of Leo Tolstoy's War and Peace—the underlined passages and margin notes expressions of her enthusiasm—on the desk and waits for the instructor to launch into her lecture. 
 
It may sound like a typical college survey of Russian literature, but Taylor, 81, and her classmates—among the 1,600 members of the Osher Lifelong Learning Institute (OLLI), which this year marks its 40th anniversary at AU—are anything but typical students. Members, who must be at least 50 and average 75 years of age, bring decades of knowledge and experience to the classroom. And they have as much to teach as to learn.
 
"Can you see how much fun I'm having?" Taylor says with a laugh after peppering the instructor, Leslie Frantz, with questions about the language in the thousand-page opus. "It's wonderful to be among people who are still so intellectually engaged."
 
A former English teacher at Georgetown Day School, Taylor—eager to keep her mind sharp and her social circle wide—joined OLLI two years after retiring in 2007. She's enrolled in courses every year since. "For me, the great pleasure is reading the books because, boy, do I love to read," she says.
 
"Many of the students were doctors or lawyers" or engineers, like 88-year-old David Winer, "and they didn't have time to read the classics," says Frantz, who's led OLLI study groups for 18 years. "Now they have time, and they're catching up on a different kind of education—a liberal arts education."
OLLI at AU is an independent, nonprofit organization affiliated with a national network that includes 125 programs on college and university campuses across all 50 states and the District. DC's institute boasts a catalog that's intellectually rigorous, with about 250 classes between the spring and fall semesters. 
 
Selections include The Ups and Downs of Weather; Star-Crossed: Tragic Tales of Love from Around the World; Science Perverted: Eugenics and Racial Hygiene; Opera as Politics; and longtime favorite Off the Beaten Path in the DC Area, taught by Ralph Buglass. There's even a nine-week class devoted to reading the New Yorker.
 
Lori Chapman, 55, learned about the program from a friend in her book club; this semester she's diving into two courses, Understanding Asia and Today's Supreme Court: A Course for Citizens. 
 
"My father has taken OLLI classes at [another institution] and AU offers more courses that are far more diverse and interesting," she says. "Also, the students bring a lot to the table through their own experiences and expertise."
 
"Everyone is here because they [want] to be," says Tina Fried Heller, SPA/MPA '80, who founded OLLI at AU. "When school started, our kids would go 'ugh,' but [when it was our turn], we couldn't wait for school to start." 
 
In 1980, Fried Heller and a group of friends were interested in taking college-level classes to feed their intellectual curiosity. They created a proposal for a volunteer membership organization that offered thought-provoking, peer-led study groups, encouraged a sense of community, and fostered opportunities for retirement-aged Washingtonians to make new friends. At the time, only three such organizations existed across the entire country.
 
After Fried Heller's group met with AU leadership, they were assigned space in Nebraska Hall and a dean with whom to work. The Institute for Learning in Retirement (LIR) launched in fall 1982 with 80 members and 11 peer-led study groups.
 
In 2006, LIR joined the San Francisco-based Osher Foundation's growing national network of university-affiliated institutes. The partnership has since garnered million-dollar endowments after AU's program surpassed 500 members and secured a long-term lease at the Spring Valley Building in 2016. 
 
"The university gave us the classroom and office space we needed to move our entire program under one roof," says Tony Long, executive director of OLLI at AU. "That was life changing for us."
 
Participation in continuing education programs like OLLI "may help sustain older adults' psychological wellbeing," by promoting autonomy and fulfillment in their everyday lives, according to a 2016 study by the National Institutes of Health. Lifelong learning is also a cornerstone of AU's mission. 
 
"One of my favorite things about being part of the university community is that it is my job to cultivate curiosity—and I'm committed to [doing that] at all levels," said AU president Sylvia Burwell during OLLI's 40th anniversary celebration on October 25. "From our undergraduate programs to our OLLI programs, we are empowering students to live lives of purpose, service, and leadership; to stay curious; and to be lifelong learners."
 
Taylor and her classmates may have retired, but their curiosity never will.
Join AU Neighborhood Partnership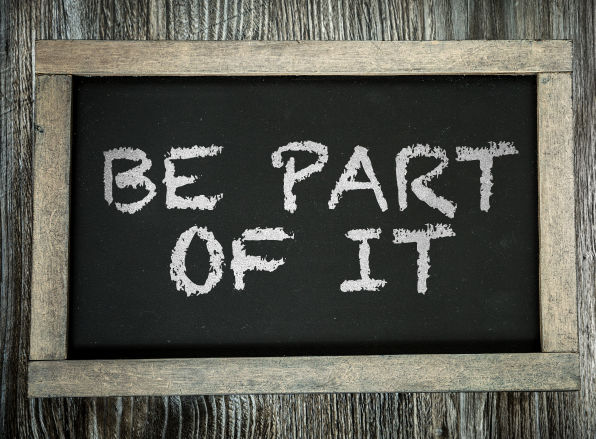 Please consider joining the AU Neighborhood Partnership which works to provide a consensus-based forum to resolve issues affecting the communities near American University. Interested members of the community may join one of the Partnership's five standing working groups, comprising community stakeholders and AU leadership. 
If you would like to become a member of a working group, please email communityrelations@american.edu. As always, visit American.edu/communityrelations for more information.
American University November Art Events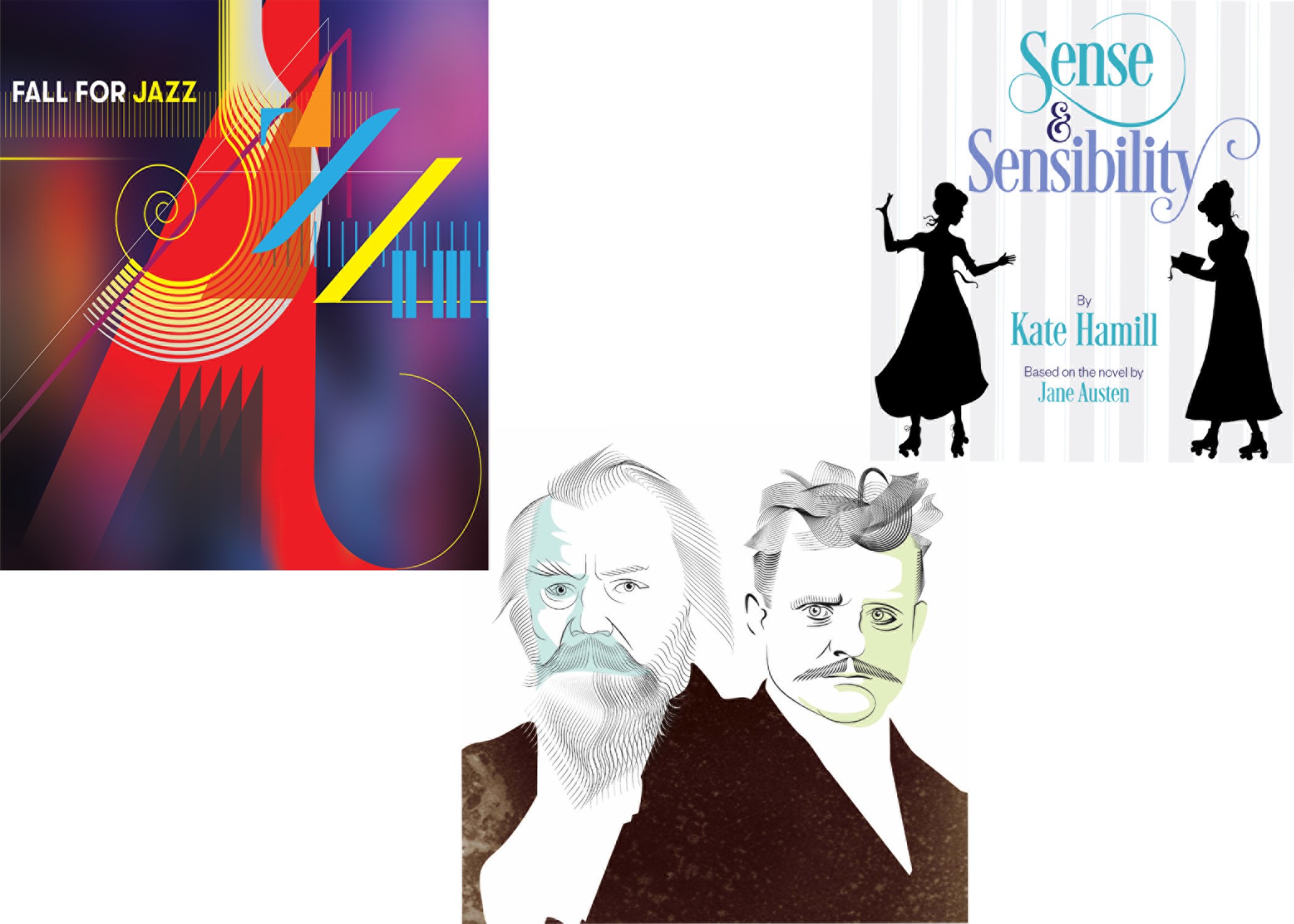 Directed by Joshua Bayer
Date: December 2, 7:30 p.m.
Location: Abramson Family Recital Hall, Katzen Arts Center, 4400 Massachusetts Ave. NWDepartment of Performing Arts and the Music program.
Tickets: Free for AU students with ID, $10 for alumni, staff, faculty, and senior citizens (55 and older), $15 general admission. 
The AU Jazz Orchestra plays big band jazz, bop, funk, Latin, rock, and of course swing! Every concert has a full menu of these styles. Featuring special guest Lyle Link (saxophone), plus Anthony Pocetti (organ) and JC Jefferson Jr. (drums).
Conducted by Matthew Brown and Casey Cook
Dates: December 3, 7:30 p.m., December 4, 3 p.m.
Location: Abramson Family Recital Hall, Katzen Arts Center, 4400 Massachusetts Ave. NW Department of Performing Arts and the Music program.
Tickets: Free for AU students with ID, $10 for alumni, staff, faculty, and senior citizens (55 and older), $15 general admission. 
AU Chorus and Orchestra collaborate to perform one of Johannes Brahms' most beautiful and well-known choral works, Schicksalslied, as well as other choral works led by Casey Cook. The orchestra will also present Finnish composer Jean Sibelius' Symphony 2.
By Kate Hamill, based on the novel by Jane Austen, Directed by Karl Kippola 
Dates: 
December 8-9, 8 p.m., 
December 10, 2 p.m. and 8 p.m.

Location: Studio Theatre, Katzen Arts Center, 4400 Massachusetts Ave. NW Department of Performing Arts and the Theatre/Musical Theatre program.
Tickets: Free for AU students with ID, $10 for alumni, staff, faculty, and senior citizens (55 and older), $15 general admission. 
This breezy and fun adaptation of Jane Austen's 1811 novel follows the Dashwood sisters on their journey toward love and happiness. Contrasting the good judgment and self-control of Elinor's "sense" with the impulsive, uncontrollable emotions of Marianne's "sensibility," this fast and fun theatrical experience embraces the comedy and romance of Austen's brilliant, complex women.
American University Events
The Arts Return to American University this Fall
Fall lineup features events in the performing and visual arts, free tickets for AU students. 
Our fall cycle of exhibitions is closing December 11. There are only two weekends left to catch them!
Tickets for DPA events
 are on sale. Free for AU students with ID, $10 for alumni, staff, faculty, and senior citizens (55 and older), $15 general admission. Students are encouraged to reserve their free tickets in advance. Are you an AU student, and want to get involved in the performing arts? 
Visit AU's Performing Arts online
.  
Sign up for updates from AU Arts and follow us on social media: Instagram @auartsdc, Twitter @auartsdc, and Facebook.
Tickets are easily shareable to family and friends with just a few clicks from your mobile device! Shopping for Eagle fans on your holiday list has never been easier!
IN CASE YOU MISSED IT...Men's Basketball Beats Georgetown 74-70
UPCOMING BASKETBALL HOME GAMES
Sat., Dec. 10 - Women's Basketball vs. Marist - 2 PM
Tues., Dec. 13 - Men's Basketball vs. VMI @ 6 PM
Thurs., Dec. 22 - Men's Basketball vs. Siena @ 1 PM
Check https://aueagles.com/tickets for complete sporting events schedule and ticket information!