What is a Living-Learning Community?
Living-Learning Communities (LLCs) are immersive learning experiences designed to bring students with common academic interests together for heightened intellectual and social success. LLCs assist students by placing them in close-knit living environments that support scholastic success, cultivate safe and supportive environments, encourage personal growth, and foster social responsibility. The ultimate goal is to help students mature into the best version of themselves, both personally and professionally, so they can become leaders at AU and beyond.  
Announcements
Join University College
The UC/AU Cornerstone Reservation Form is now closed for the 2023-2024 academic year. If you are a first-year attending AU in the Fall, please email universitycollege@american.edu to inquire about availability.
Living-Learning Communities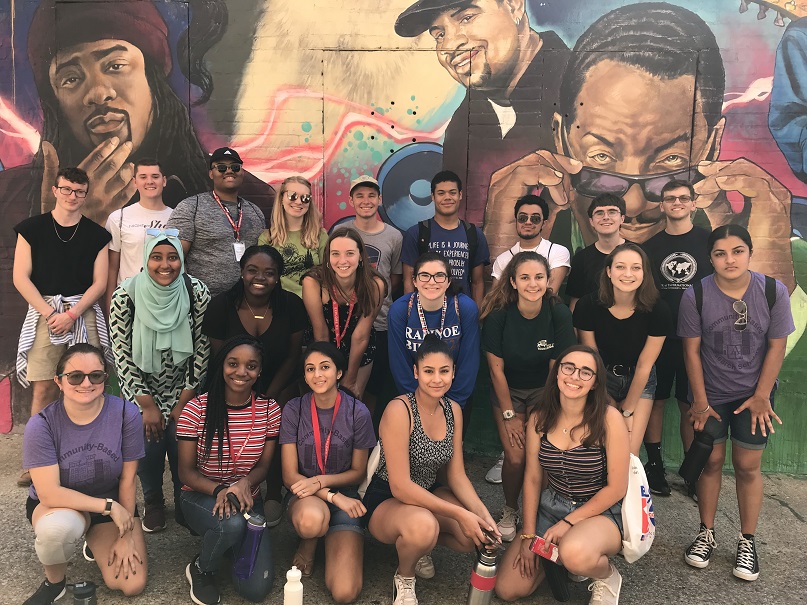 The AU Honors Program brings together a diverse community of students and faculty to learn in experiential and inquiry-driven ways.
Community-Based Research Scholars
CBRS students engage in community-based service learning with local non-profit organizations.
UC fosters community at AU through residential experiences that support first-year students socially and academically in their transition to college.
Cornerstone DC students gain substantive real-world skills and acquire valuable workplace experience to gain an edge to compete in the job market.
Cornerstone UK students experience cities and cultural sites throughout the United Kingdom while supported by AU and international partners.
AU Cornerstone Madrid SIS Scholars
A first semester fall program at the AU Madrid Center offered exclusively to AU Cornerstone students majoring in SIS.
AU Compass allows sophomore students to explore their academic pathway and/or post-graduation plans in a tight-knit living and learning environment.  
Spotlight on AU's Living-Learning Communities
number 12
for first-year experience
12 to 1
ratio of students to faculty
100 percent
of LLC Students Participate in Experiential Learning in Washington DC