Center for Israel Studies Hosts Conference on Refugees and Asylum Seekers in Israel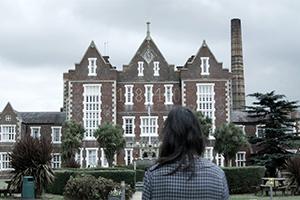 Scholars, activists, and refugees will gather at American University on Sunday and Monday, Nov. 10-11, for a public conference focused on refugees and asylum seekers in Israel. In recent years, refugees, mainly from countries within Africa, have migrated to Israel. Sponsored by AU's Center for Israel Studies, the conference aims to explore the issues, legal history and other relevant topics concerning Israel's immigrants, refugees and asylum seekers. 

Conference participants will hear from leading academic experts, as well as activists and refugees, and experience a companion art exhibit to the conference on display at the university's art museum. CIS was created to study, examine, and interpret the rich landscape of Israel as a nation and a people.
 
The opening session will focus on the legal and historical background of refugees in Israel and will be moderated by internationally known immigration law and comparative migration expert Jayesh Rathod, director of the Immigrant Justice Clinic at AU's Washington College of Law, a co-sponsor of the conference. Subsequent sessions will focus on different refugee and asylum seeker experiences in Israel and in the U.S. An interactive part of the conference involves a tour of Israeli artist Michal Heiman's exhibit on asylum at the American University Museum followed by a discussion. The conference concludes with a talk by best-selling Israeli author Ayelet Gundar-Goshen, author of the award-winning novel Waking Lions.
 
The two-day conference is free and open to the public. Advance reservations are requested. All sessions will take place at American University's East Campus Constitution Hall, with the exception of the 2:45-5:30 PM sessions on Nov. 11, which will take place in the AU Museum at the Katzen Arts Center. Parking is available at both buildings.
The complete schedule and reservation information is available at https://www.american.edu/cas/israelstudies/refugees/.